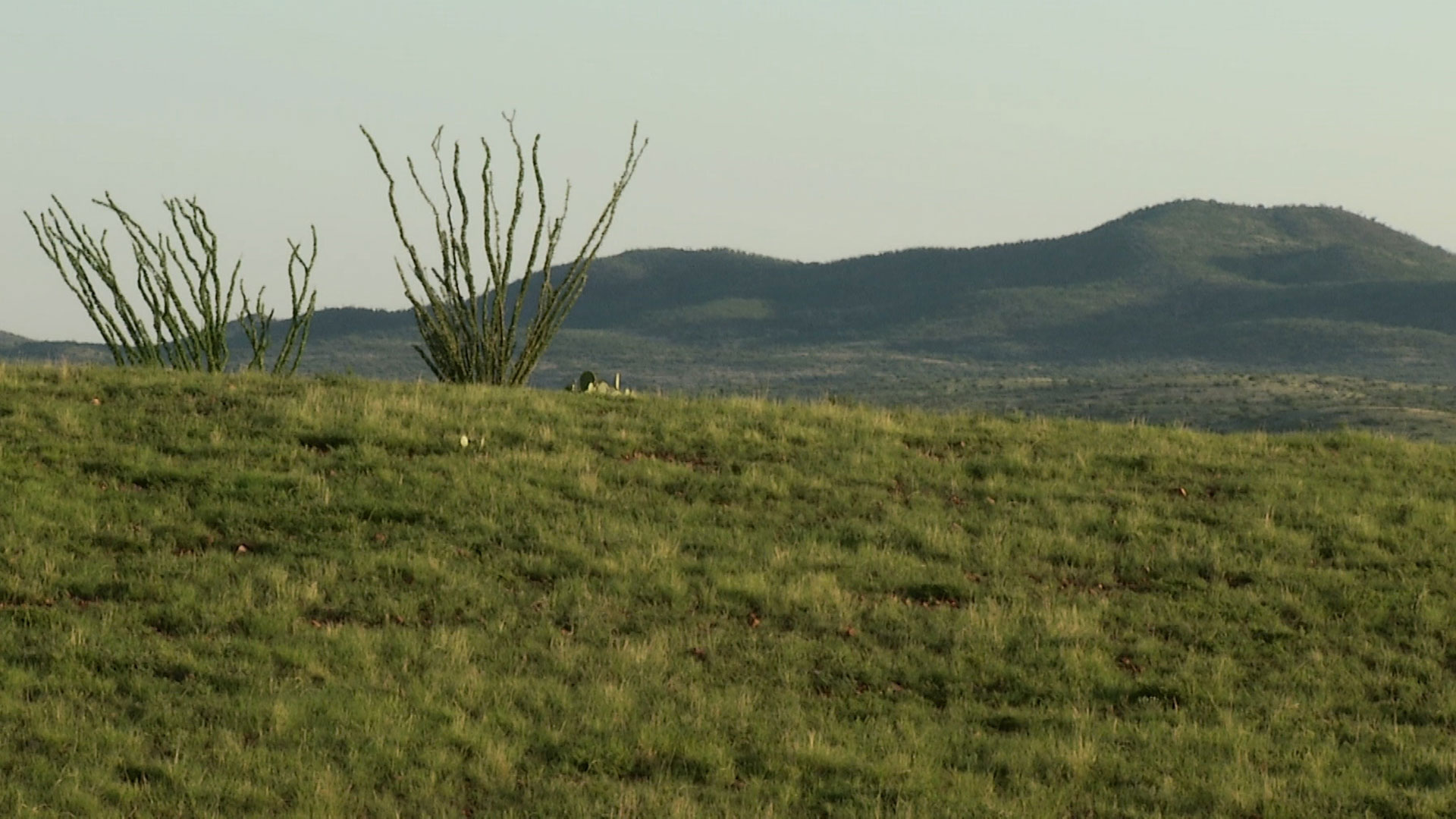 Buenos Aires National Wildlife Refuge encompasses nearly 118,000 acres southwest of Tucson and includes a stretch of the border with Mexico.
Robert Lindberg/AZPM
Construction is underway on a new segment of the Trump administration's border wall, this time slated for the Buenos Aires National Wildlife Refuge in southeast Arizona.
North-Dakota-based Fisher Sand and Gravel was awarded an almost $1.3 billion contract for the wall project in May. It's one of the most expensive segments to date, and conservationists like the Sierra Club's Dan Millis say it could also be one of the most destructive.
"This is likely going to be permanent damage," he said. "These walls are 30 feet tall, all of them."
Millis said construction will impact prized wilderness spots like Sycamore Canyon and other areas of the Pajarita Wilderness. Janay Brun is a Tucson resident who spent years living in border cities near those areas. She's been filming the construction.
"Never thought I'd see so much destruction and disregard for the people that live there, wildlife, water, and especially on federally protected land," she said.
The Trump administration says it plans to build 450 miles of border wall by the end of the year.
This story has been modified to reflect Fisher Sand and Gravel's North Dakota base