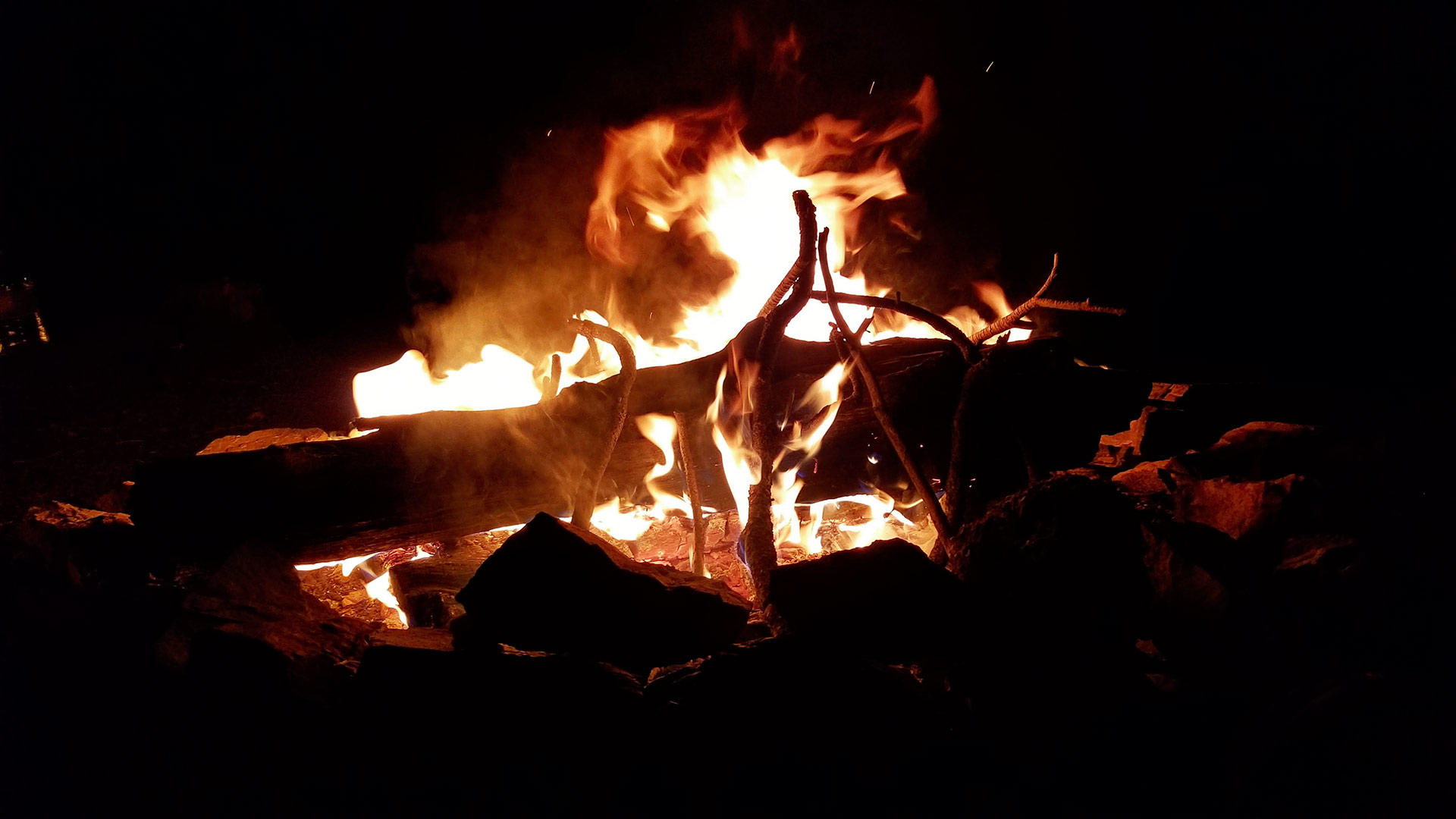 Fire managers have restricted campfires in Arizona to limit the risk of human-caused fire following a wet winter.
AC Swedbergh/AZPM
Arizona is quickly becoming a tinderbox.
Plant growth that benefited from a wet winter is now drying out, setting the stage for above-normal wildfire conditions. Starting Tuesday, May 12, the Arizona Department of Forestry and Fire Management, the Bureau of Land Management and the Bureau of Reclamation have banned campfires, charcoal, coal or wood stoves. The ban also includes smoking, welding or use of power tools, and recreational shooting. Fireworks are banned year-round.
On average, humans are responsible for starting more than half of Arizona's annual wildfires. Given the further complications of fighting fire during a pandemic, public land agencies are trying to minimize the risk of fires caused by an errant spark.
Those who violate the restrictions could receive citations, fines or jail time, or be liable for the cost of fighting the fire.
The restrictions will be lifted once conditions improve.
Learn more about current fire restrictions and current fire situations here.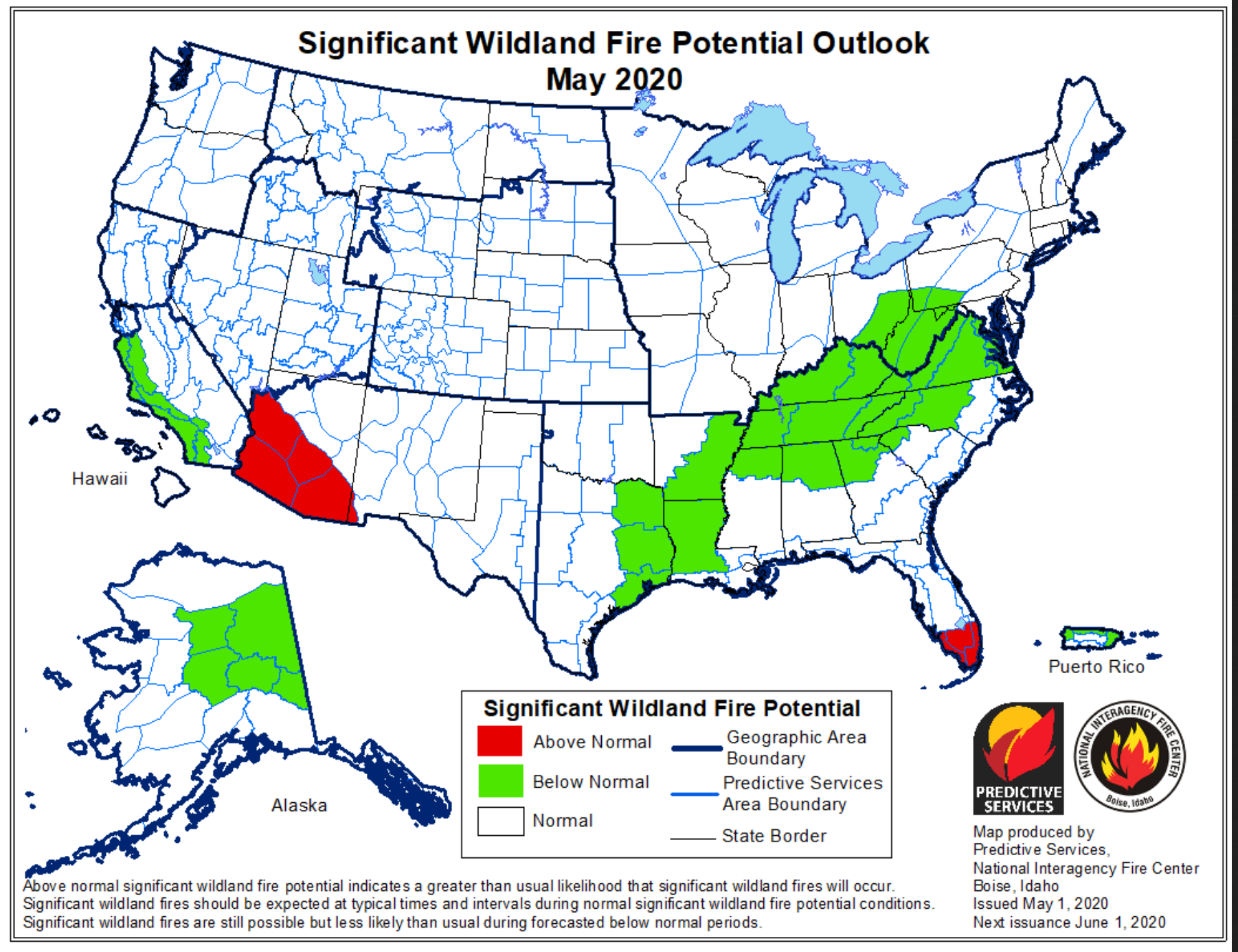 VIEW LARGER A map from the National Interagency Wildfire Center of significant wildland fire potential for May 2020.

Courtesy NIFC