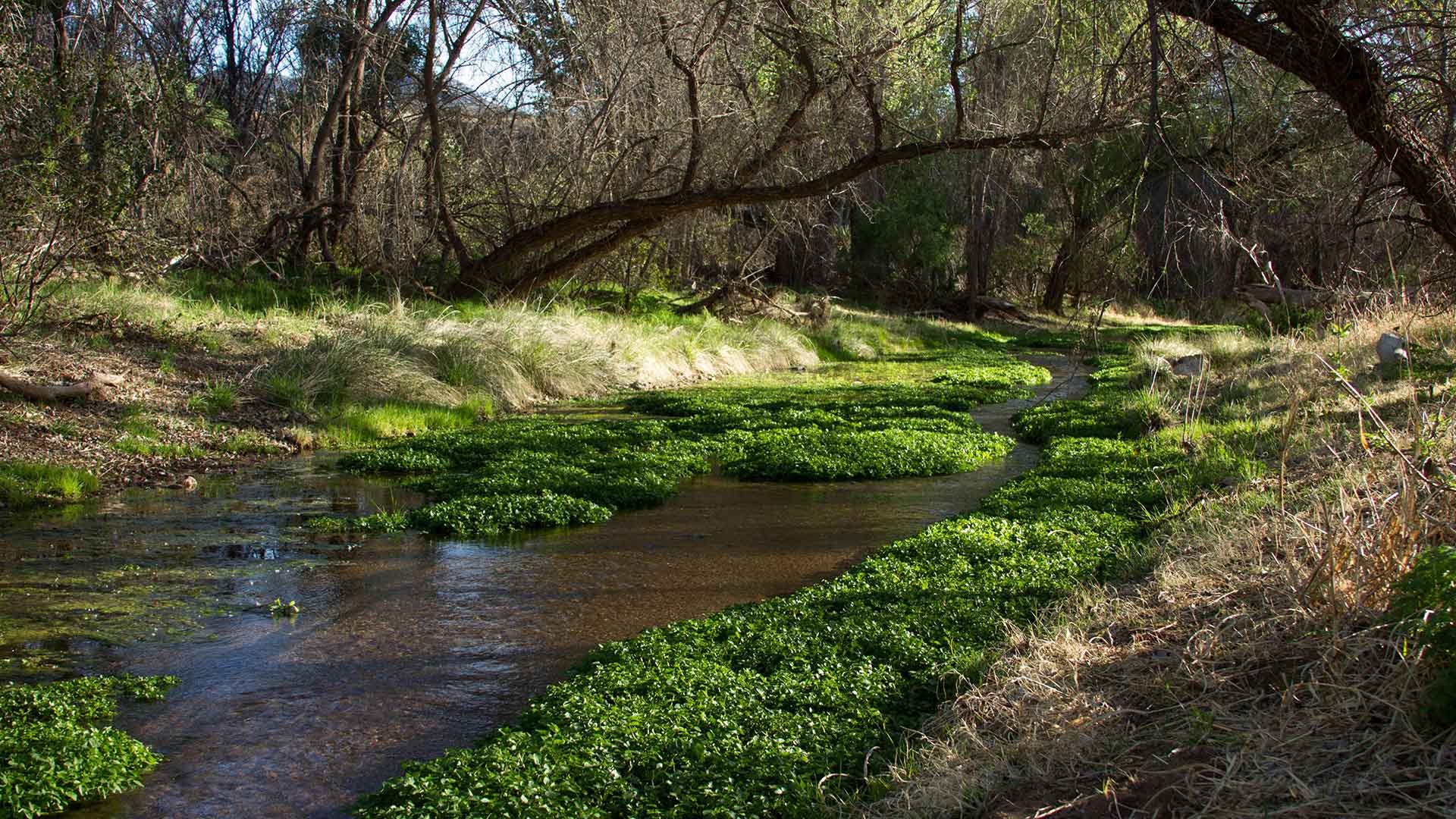 The Nature Conservancy's Patagonia-Sonoita Creek Preserve.
Courtesy TNC
Outdoor recreation remains a useful mental health and wellness activity in this time of social distancing. But not all areas will stay open to the public.
The Nature Conservancy in Arizona is closing all public preserves in an effort to slow the spread of COVID-19. The closures affect Ramsey Canyon Preserve and Patagonia-Sonoita Creek Preserve in southern Arizona.
TNC's Heather Beshears said both preserves are popular sites for birdwatching. That activity draws thousands of people to Arizona every year.
"We just don't want people to be disappointed if there's nobody there, we also have to think about safety for everyone involved, so just setting the expectation that we need to close for now until we have better guidance," Beshears said.
Beshears said her organization wants to follow the best public health guidelines to protect their staff, volunteers and visitors. But she still encourages people to get outside, "because nature is a healing place."
The Nature Conservancy will notify the public when the preserves re-open.