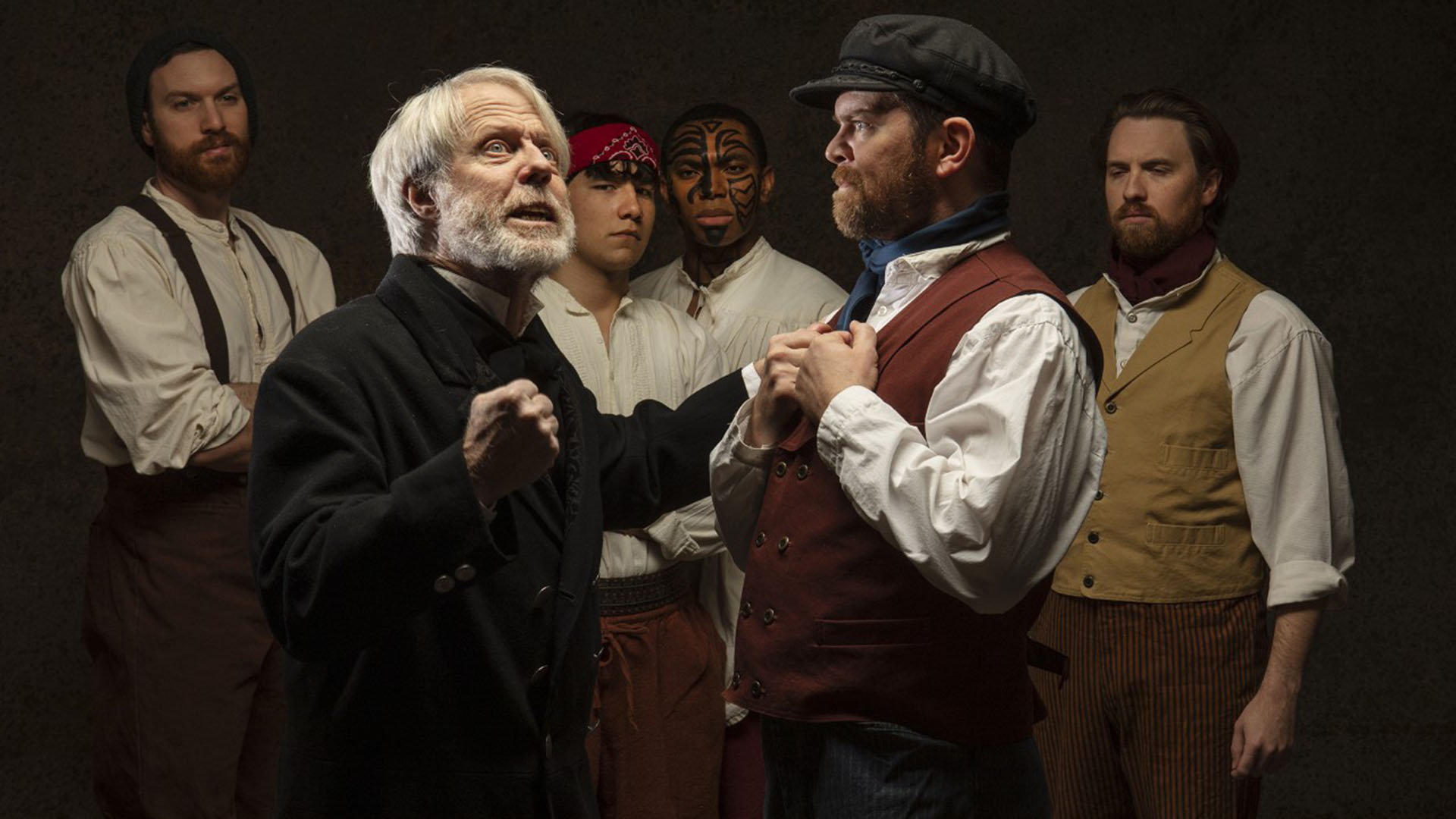 Christopher Pankratz, Joseph McGrath, Eduardo Rodriguez, Jeffrey Baden, Ryan Parker Knox and Aaron Shand in The Rogue Theatre production of "Moby Dick".
Tim Fuller / The Rogue Theatre
Featured on the January 9th, 2020 edition of ARIZONA SPOTLIGHT with host Mark McLemore:
Debuting this week, Youth Crossing Gender Borders is a five-part series that explores the complex landscape of young people and gender identity. Contributing producer Laura Markowitz talks to teens, parents, and experts on the forefront of understanding the spectrum of human identity. In the first installment, "Parents Taking Pride", learn how a group of parents formed a support group ten years ago with the help of the Southern Arizona Gender Alliance. Today, the group is helping a growing number of families face the unique challenges of raising trans and gender non-binary kids.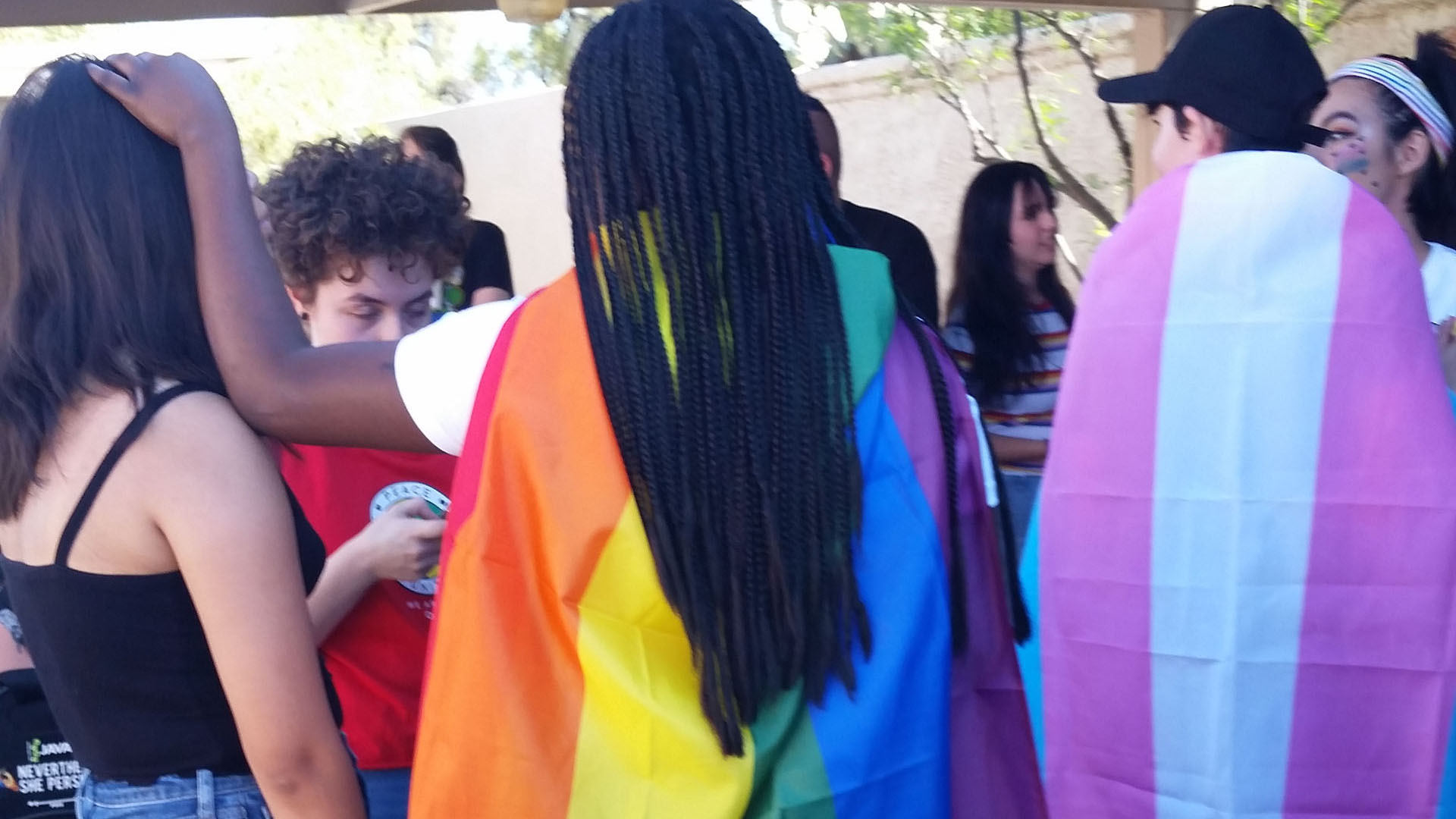 "Before teens come out to a parent they've been researching it on their own for two to three years." – Lizette Trujillo
Laura Markowitz
Tony Paniagua interviews author and ecologist Brad Lancaster about his efforts to promote water conservation, and educate the public about this vital resource. Brad Lancaster will hold a free interactive presentation and book signing on Wednesday, January 15, starting at 6:30 pm at Exo Roast on 6th Avenue just north of downtown Tucson.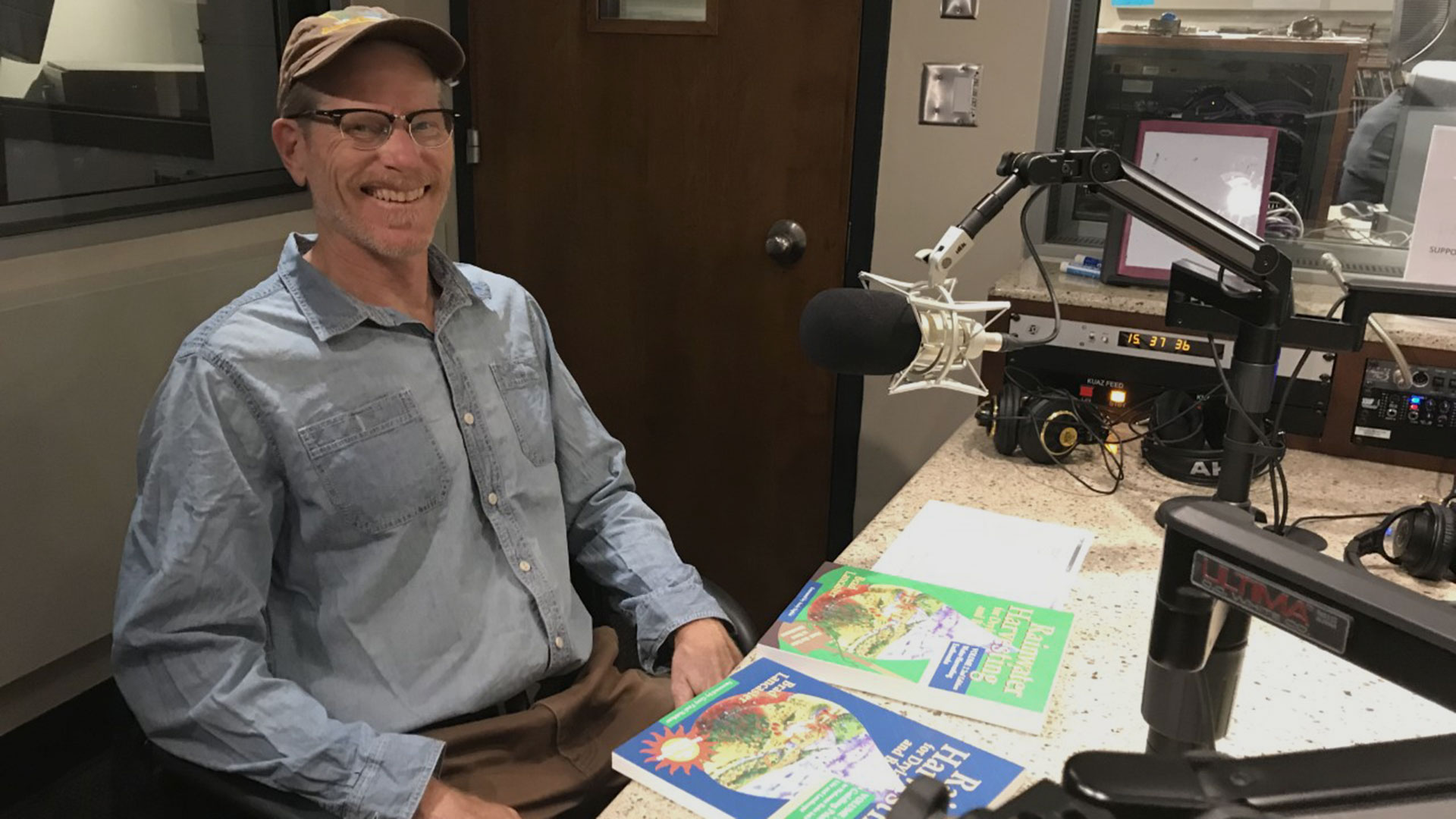 Author Brad Lancaster in the AZPM Radio Studio.
Tony Paniagua / AZPM
And, Captain Ahab's hunt for the great white whale arrives in Tucson. Mark talks with the director Cynthia Meier, and actor Joseph McGrath of The Rogue Theatre's new stage production of Herman Melville's Moby Dick Performances of Moby Dick begin Thursday, January 9th at 7:30 pm, and continue weekly from Thursdays to Sundays through January 26th. The Rogue Theatre is located in the Historic "Y", at 300 East University Boulevard.
Bryn Booth, Holly Griffith, Joseph McGrath and Patty Gallagher in The Rogue Theatre's stage adaptation of Herman Melville's "Moby Dick".
Tim Fuller / The Rogue Theatre