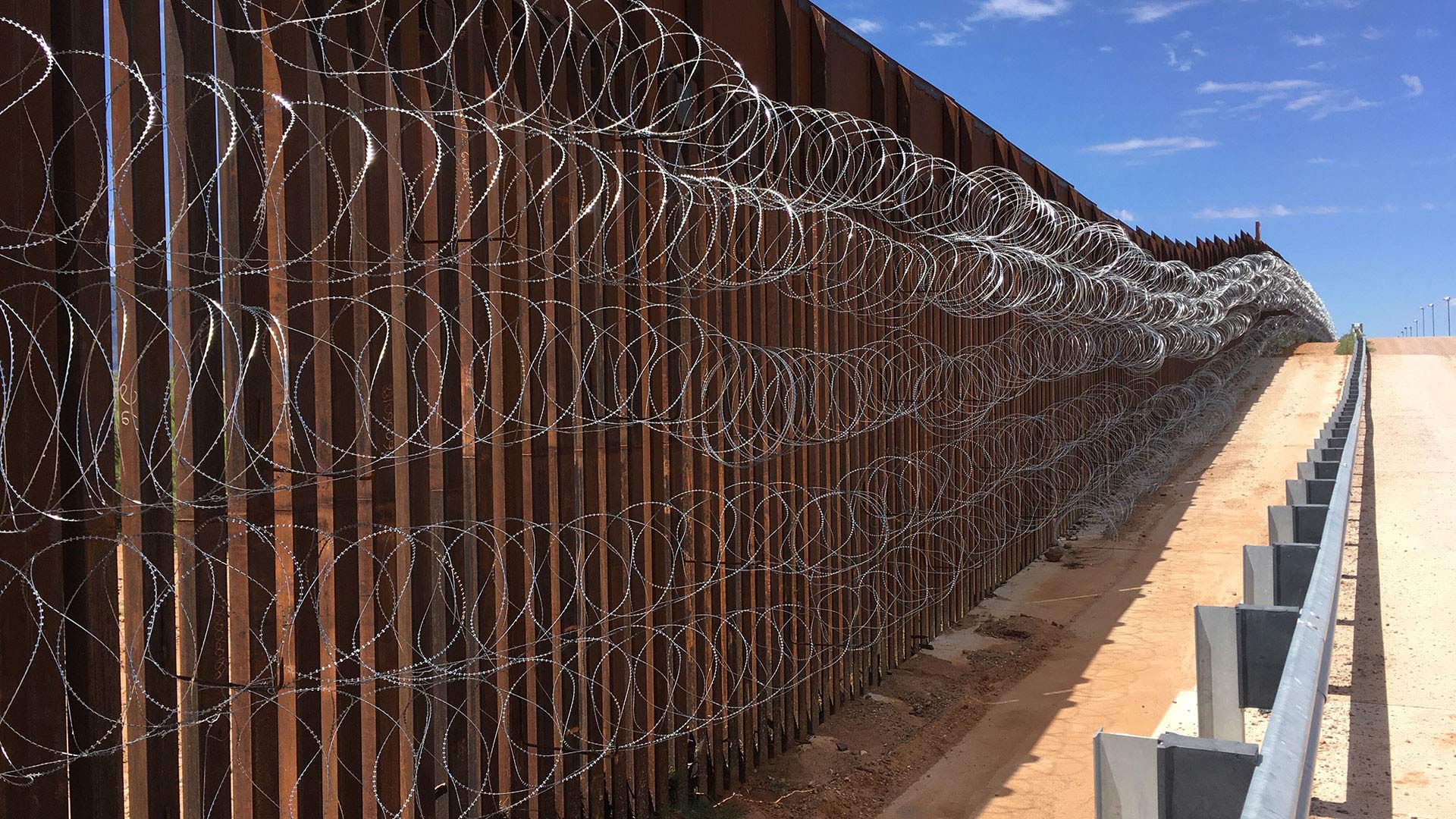 Existing bollard-style fencing along the U.S.-Mexico border.
Ariana Brocious/AZPM
Construction on most of the border fencing planned through Organ Pipe Cactus National Monument, as well as that through Cabeza Prieta National Wildlife Refuge, and across the San Pedro River won't begin until early October, according to documents filed by the Department of Homeland Security in response to a legal challenge to the project.
Laiken Jordahl is the borderlands campaigner for the Center for Biological Diversity, a group that objects to the Trump administration's suspension of dozens of federal environmental laws related to the project. He said DHS agreed to delay construction to give the judge time to rule on the center's lawsuit.
"It's a small but critical win for our public lands and wildlife. Every day that we can delay construction is a good day for our wildlife and national parks on the border," Jordahl said.
His group filed a request to halt the construction last week, ahead of the expected start to construction this week. Construction is still expected to begin to replace two miles of border wall near Lukeville next week.
According to documents from DHS, the government is still drawing up final barrier designs for the new sections through most of Organ Pipe, Cabeza Prieta and the San Pedro River.