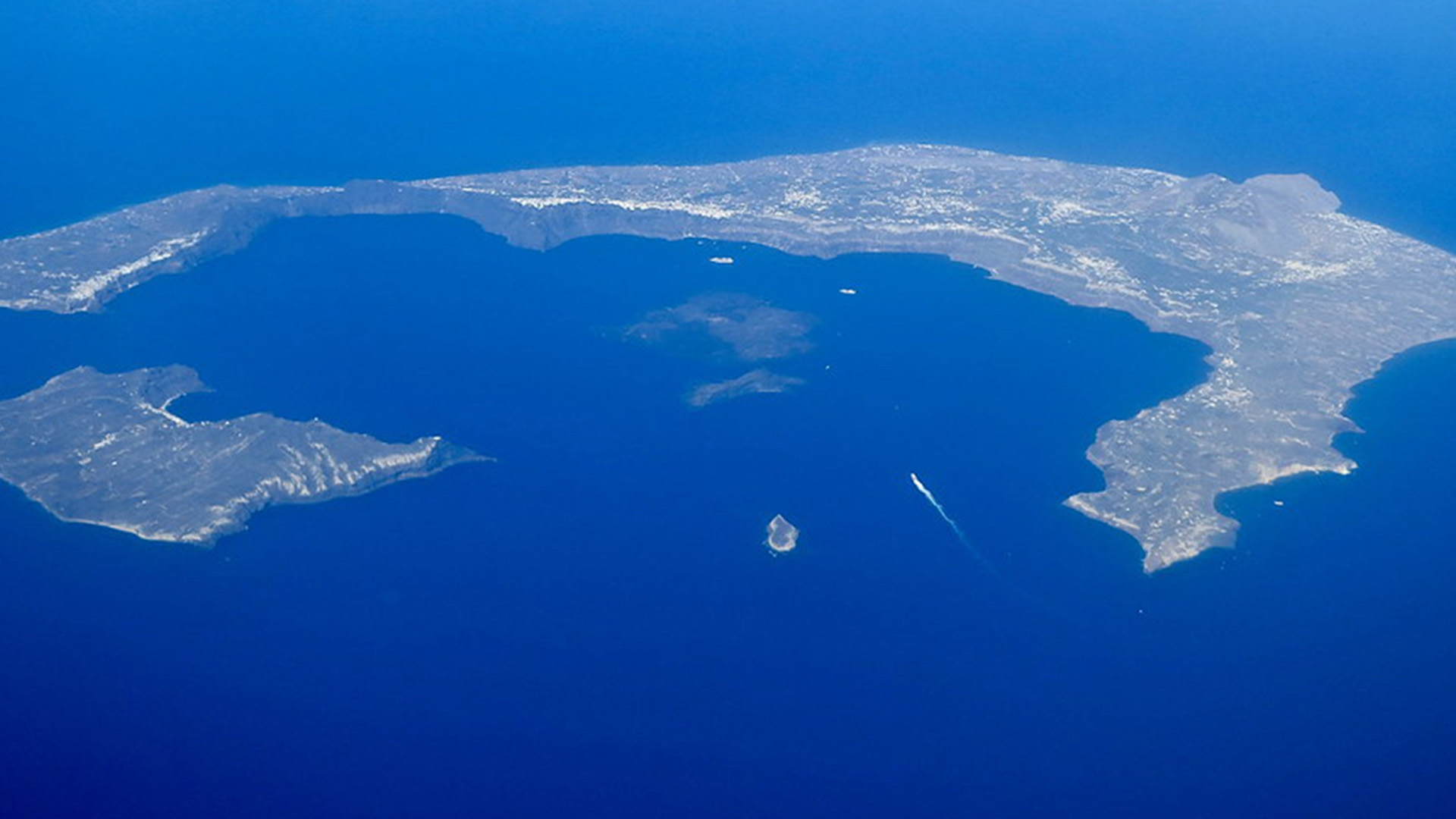 The Greek island of Santorini was formerly an active volcano in the Argean Sea
Wikimedia Commons
University of Arizona tree-ring researchers are digging for information about one of history's biggest natural disasters.
They are using tree ring evidence to find out what happened when the volcano Thera erupted in the Aegean Sea, 3,400 years ago. Historians say the disaster wiped out an ancient Minoan-era settlement, but they are not sure exactly when. UA professor Charlotte Pearson's team of researchers think they can narrow down the estimate to match the evidence provided by cultural relics preserved through time.

"You can really get in tune with the archeology of the period, but then there is this tremendous scientific debate, because there was this eruption and everyone wants to know when it is," said Pearson.
Radiocarbon measurements from the annual rings from trees that lived in the period suggest the volcano erupted sometime between 1600 and 1525 BC.
A research paper by Pearson and her colleagues is scheduled to appear in the online journal Science Advances in August.