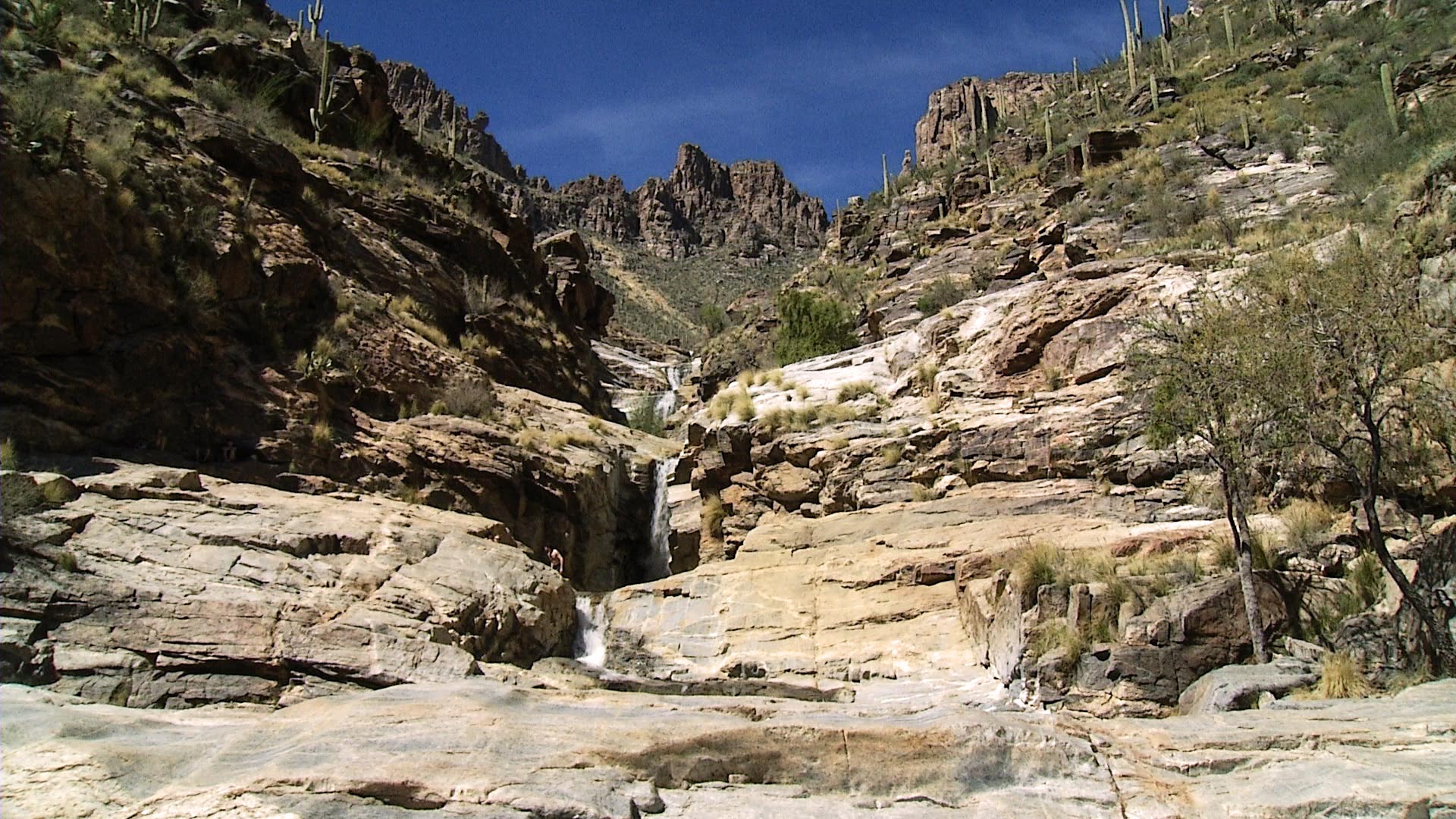 Looking up at Seven Falls, in the Sabino Canyon Recreation Area.
Steve Riggs/AZPM
The current day-use rate at Coronado National Forest recreation sites like Sabino Canyon is $5. Soon, that fee will jump to $8. The weekly rate of $10 will remain the same.
Coronado National Forest said in a news release it is raising rates to keep up with the costs of maintaining public lands. Forest staff have also pursued grants, lower-maintenance facilities and volunteer work to reduce costs. Coronado National Forest is also adding 20 new fee-based sites across its districts.
Public input gathered in the last couple years show support for the fee increase, according to the statement from forest officials.
The biggest change will be to fees for high-use campgrounds and the cost of annual passes, which will double. Rates are expected to change in the late summer or fall.
---
Fee system changes
| Type | Current fees | Approved fees |
| --- | --- | --- |
| Day use | $5/day, $10/week | $8/day, $10/week |
| Camping | $10 | $15/$20 tiers |
| Group sites | Varies | $50, plus $10 per veh. |
| Annual pass | $20 | $40 |
| Number of fee sites | 78 | 98 |
Changes do not affect cabins or campgrounds operated by concessionaires.
$20/night campgrounds (high use): Arcadia, Bog Springs, Cochise Stronghold, General Hitchcock, Gordon Hirabayashi, Idlewilde, Lakeview, Molino Basin, Riggs Flat, Soldier creek, Stewart, and Sunny Flat.
$15/night campgrounds (lower use): Camp Rucker, Columbine Corrals, Cypress Park, Cunningham, Herb Martyr, Hospital Flat, Noon Creek, Peppersauce, Ramsey Vista, Reef Townsite, Rucker Forest Camp, Rustler Park, Shannon, Stockton Pass, Sycamore, and White Rock.