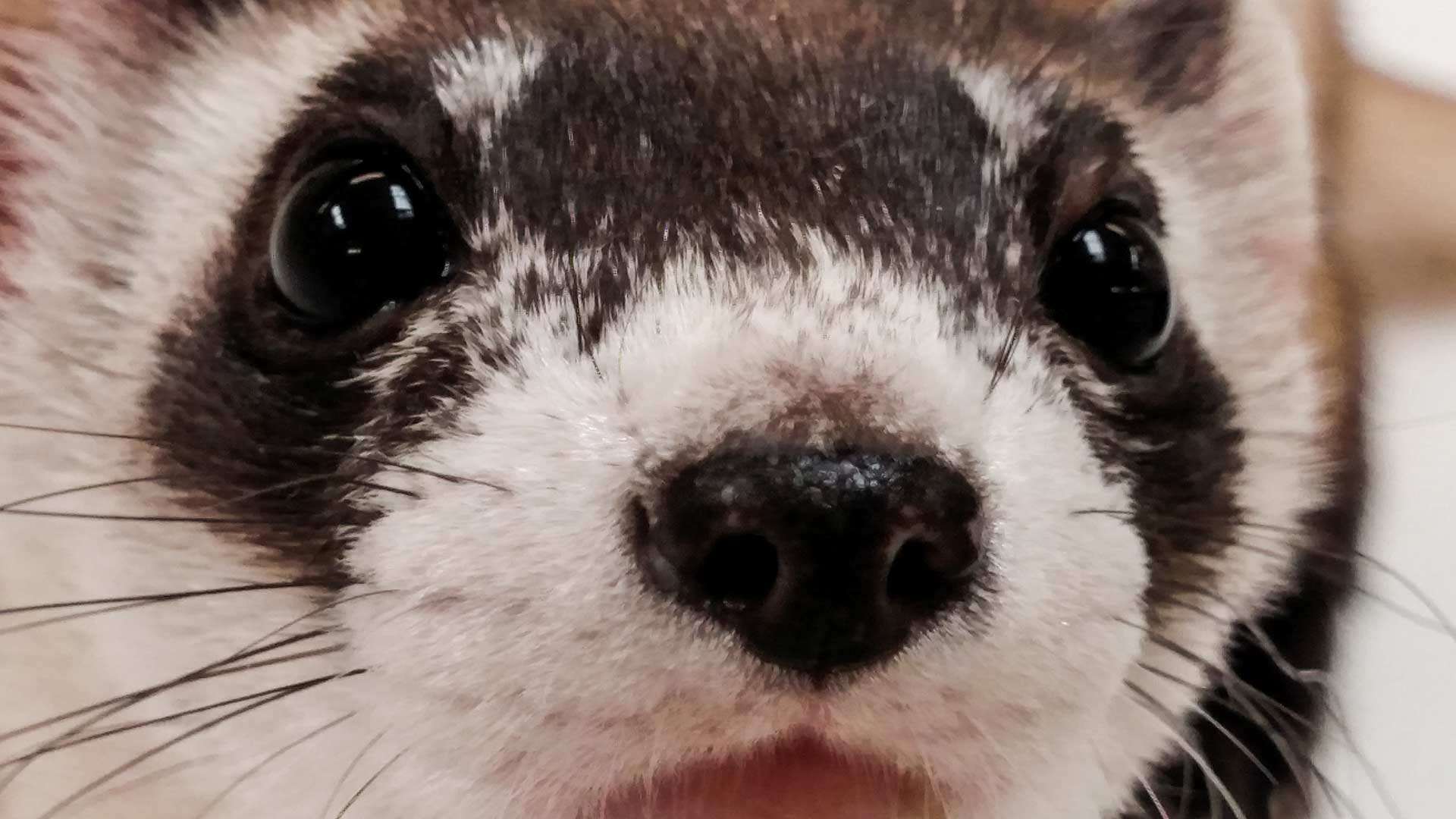 A recent Arizona Game and Fish Department event spotlighting endangered black-footed ferrets found only four of the animals.
Jennifer Cordova/AZGFD
During a recent attempt to get a sense of the wild black-footed ferret population, a team of counters for Arizona's wildlife agency were disappointed to find only four of the endangered creatures.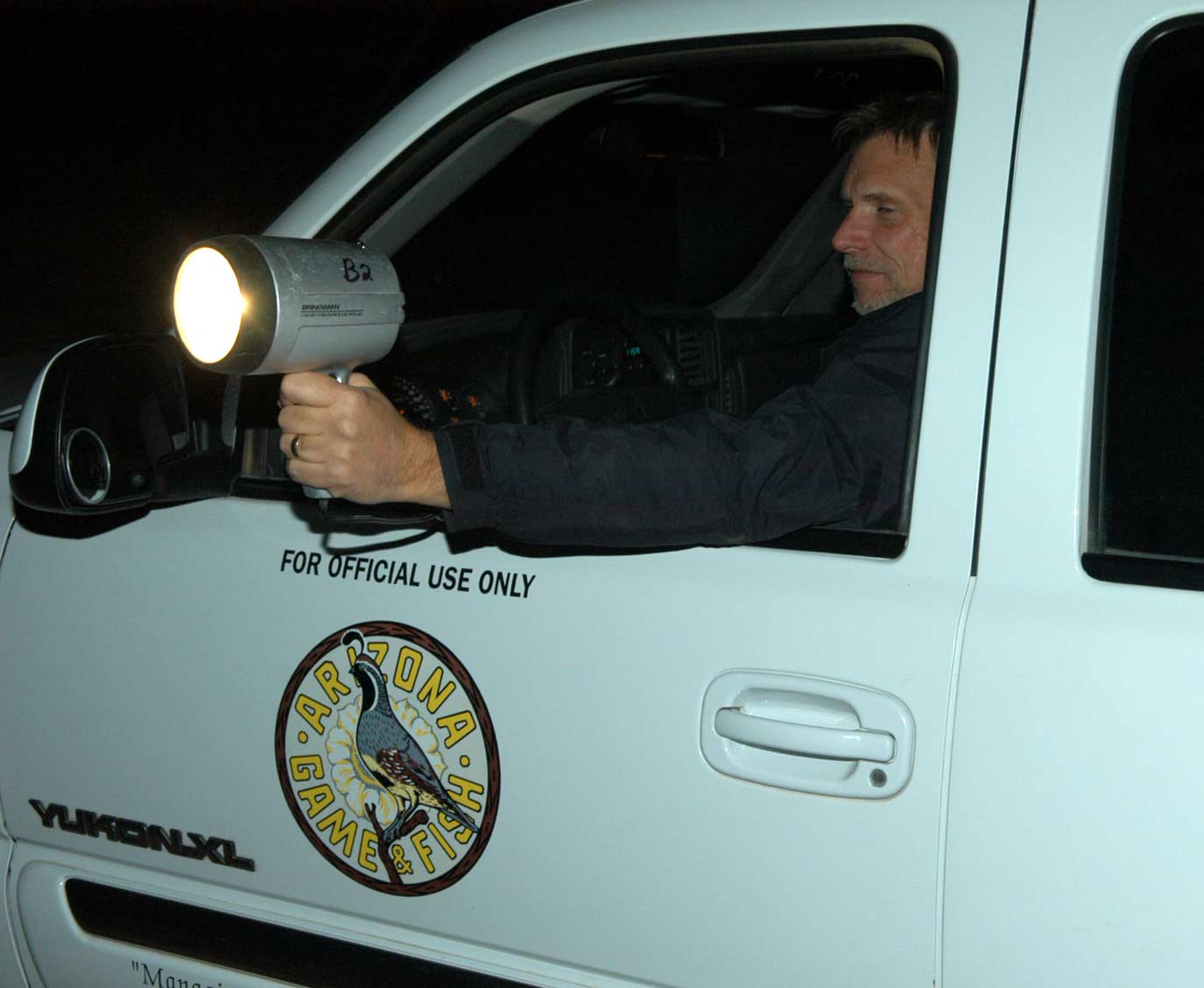 VIEW LARGER The Arizona Game and Fish Department conducted a spotlighting survey of black-footed ferrets March 21-25.

Courtesy Jennifer Cordova/AZGFD
The Arizona Game and Fish Department tracks the nocturnal species with spotlighting surveys, run by wildlife biologists with assistance from volunteers, and hosted such an event in Seligman, north of Phoenix, March 21-25.
Jennifer Cordova is a wildlife biologist for AZGDF. She was a part of the team that tracked the elusive animals at night by flashlight.
"We only caught one ferret. It was a brand-new male, and we saw three others. So, ferrets are still out there, just not in the numbers that we were hoping," Cordova said.
Cordova explained that in 2015 they counted more than 100 black-footed ferrets in the wild at a similar event.
The black-footed ferret is classified as an endangered species under the Endangered Species Act and has been on the Endangered Species List since 1967. They were declared extinct twice, but were rediscovered in Wyoming and later reintroduced in Arizona in 2014.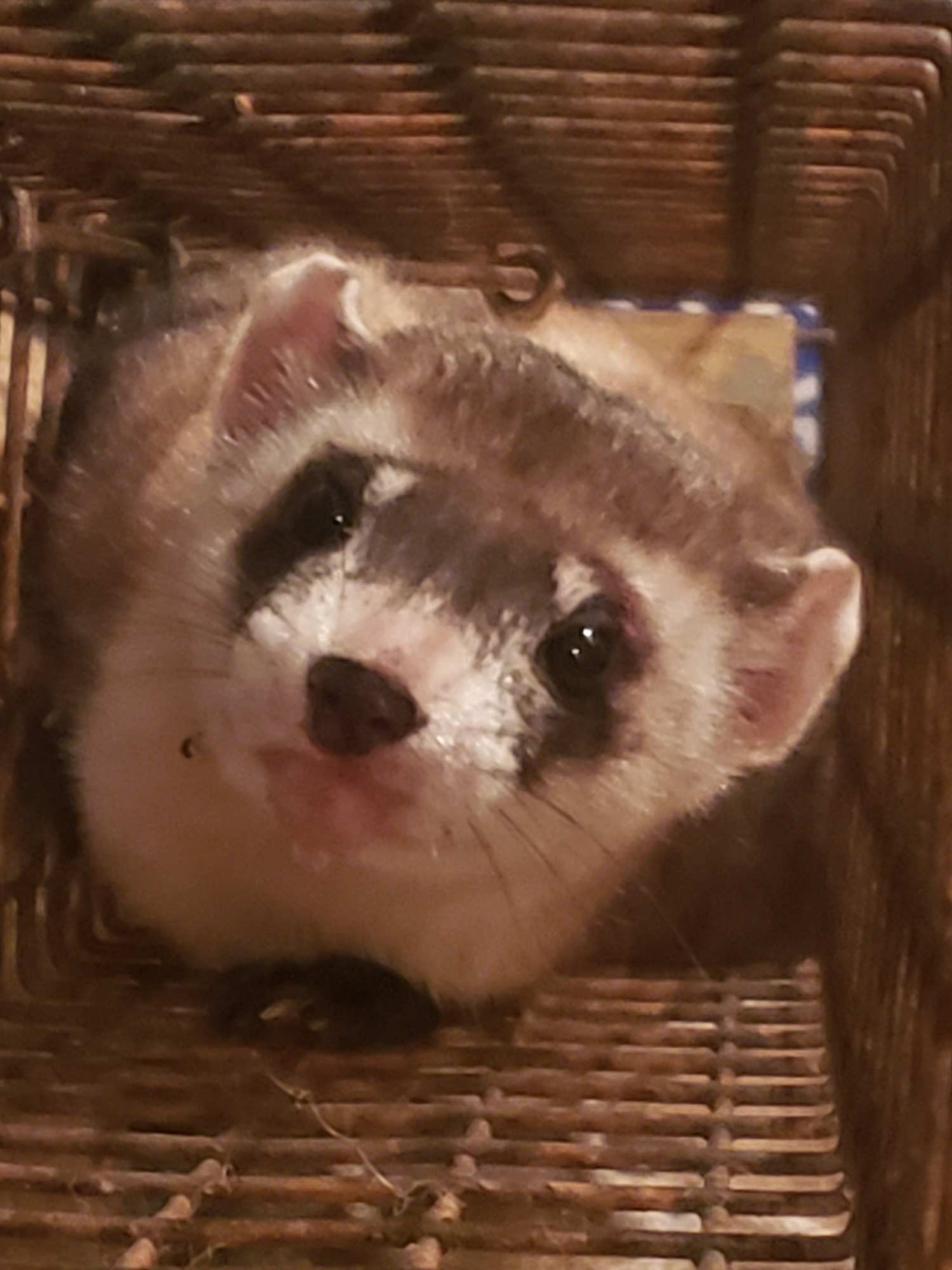 VIEW LARGER A young male black-footed ferret caught during a March spotlighting event by AZGFD staff and volunteers, who named him Star Lord.

Courtesy Jennifer Cordova/AZGFD
The black-footed ferret is a species native to Arizona and the Great Plains of America. They thrive on a steady diet of prairie dogs, but when the prairie dogs decline, so do black-footed ferrets. Prairie dog populations are decreasing through a combination of poison and habitat loss due to development and agriculture.
John Koprowski is a UA professor and director of the School of Natural Resources and the Environment. He says that the black-footed ferret decline is likely due to the decrease prairie dog populations.
"As land use changed and prairie dogs were poisoned out, and the land converted to cropland or grazing lands, the loss of prairie dogs meant the loss of their prey base. And so, they declined very rapidly as well," Koprowski said.
The first ferret spotlighting event took place on March 21-25 and there will be a second event on April 18-21. If you want to volunteer, visit the Arizona Game and Fish Department's website.
---
Emmalee Mauldin is an AZPM intern and journalism student at the University of Arizona.