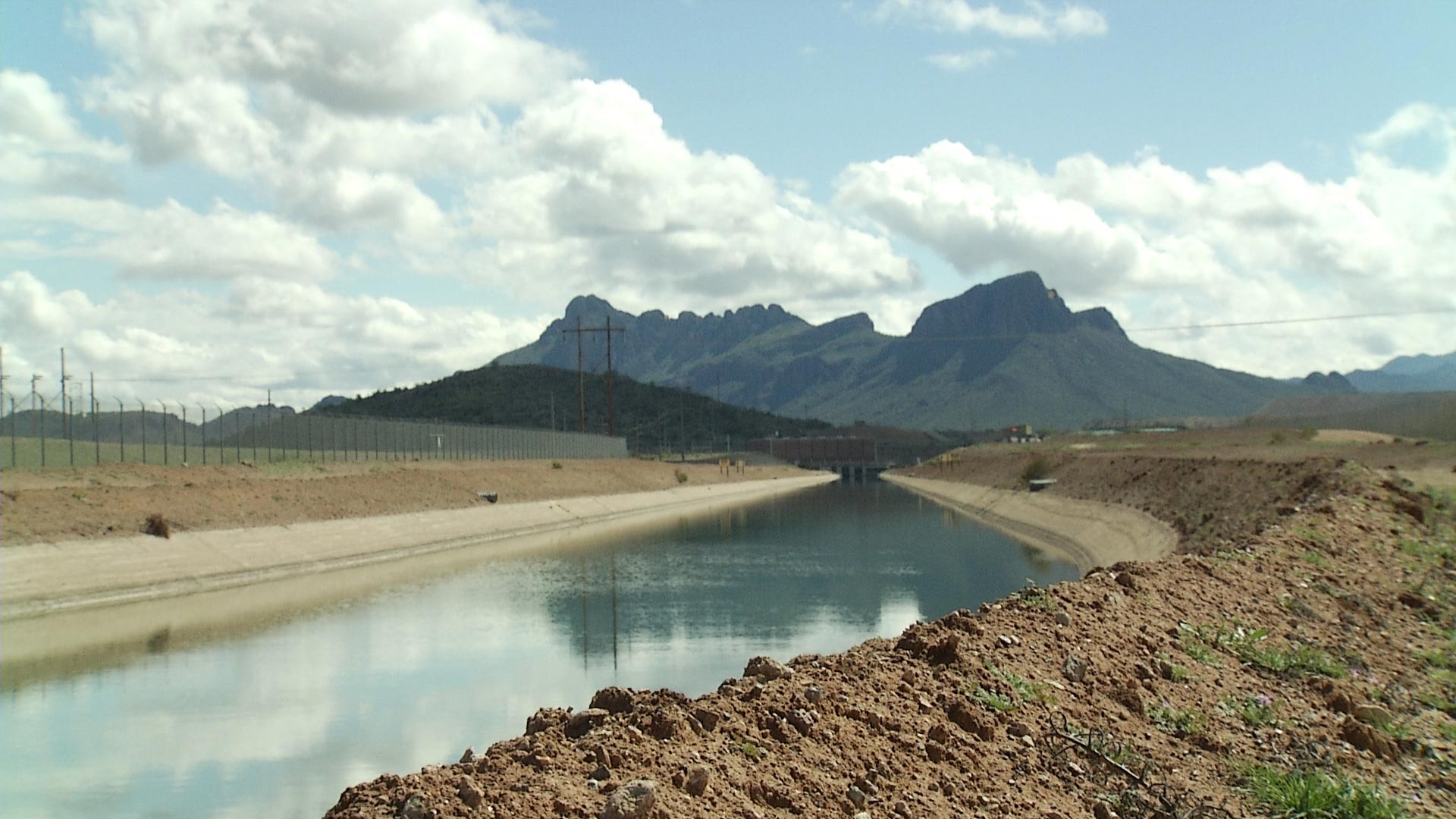 Central Arizona Project water flows in a canal near Marana.
AZPM
Development on Tucson's east side took a step forward Tuesday night, and prompted concern on the City Council over whether the city has enough water to continue to grow.
Atterbury Trails and Escalera are the two communities planned in the desert east of Davis-Monthan Air Force Base. Combined, they'll be nearly 3,000 acres of new housing when fully built, all fed by Tucson's Central Arizona Project (CAP) water allocation.
The land is owned by the Arizona State Land Department. Council member Steve Kozachik says when new developments are created, the city is entitled to more Colorado River water through CAP.
"We've been requesting that for a long time, and they've been reluctant, or they've refused to cut it loose. So, if we're going to do 344 and 2,500 acres, state land has to cut loose with our 14,000 acre-feet of water that is ours for this region," Kozachik said.
The projects had been planned since 2005. The City Council approved zoning changes for the the land, voting unanimously for the 344-acre Escalera project and 5-1 in favor of 2,590-acre Atterbury Trails. The votes brought the land closer to auction, but not before questioning how much longer the city can rely on the Colorado River.
"We're locking in long-term entitlements. We aren't pumping excess groundwater right now because of the CAP. At some point, we're going to be," said Kozachik, who voted against the zoning change for Atterbury Trails. "There will be a shortage declared on the river. That's just going to happen."
Council member Paul Cunningham said unless the city gets more CAP water from the state, it might not be able to approve any more new housing subdivisions.
---
This story corrects the number of acre-feet of water mentioned in a quote, the name of the development Escalera as well as the respective voting results to approve zoning changes.