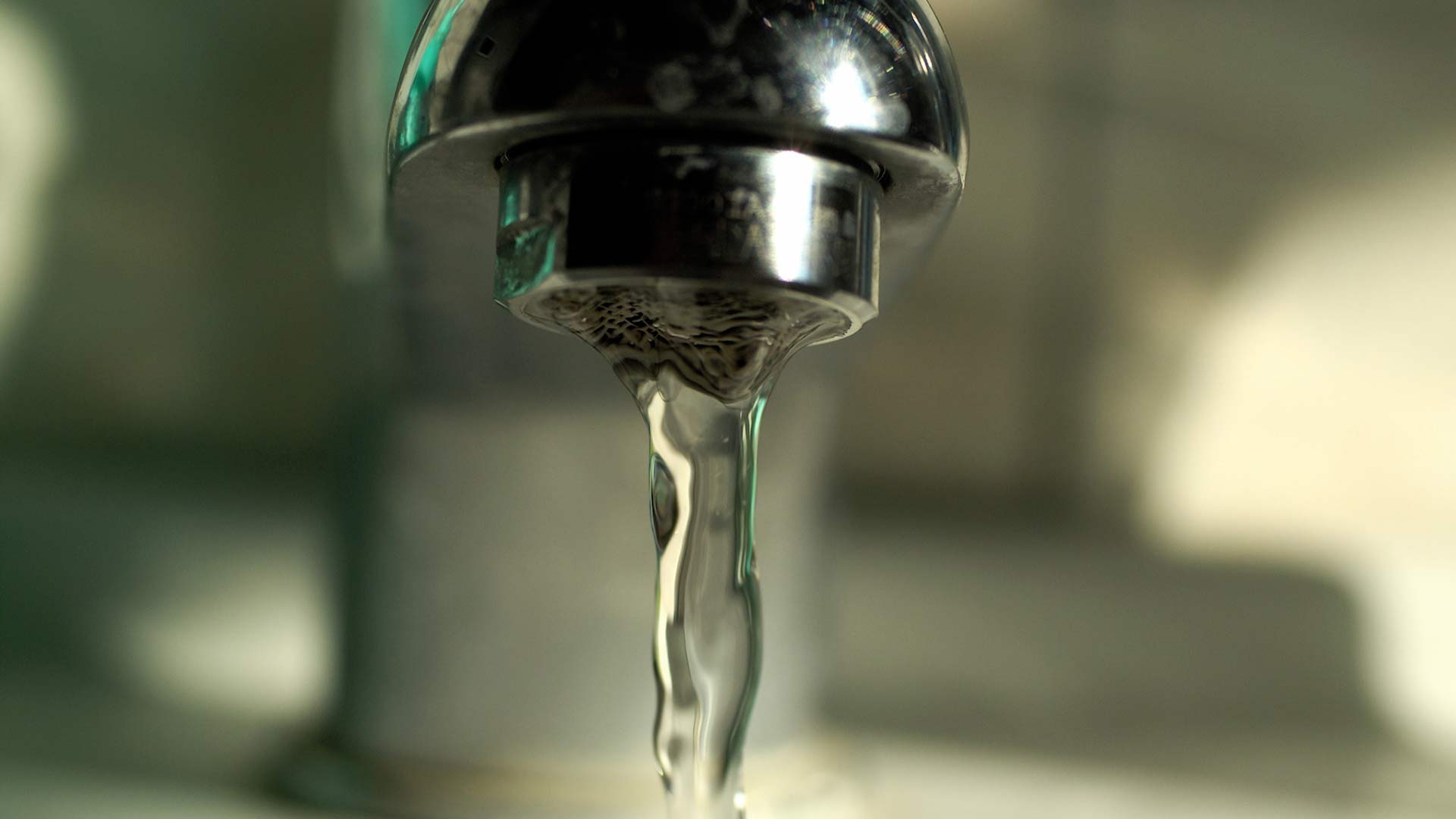 nicdalic/Flickr
Tucsonans are getting low levels of carcinogens like arsenic, nitrate and chromium in their drinking water supply, according to a report released today by the nonprofit Environmental Working Group.
"I think a lot of people take their tap water for granted and just assume that what's coming out is pure water or that even if it's not, there are no health risks," said EWG science analyst Sydney Evans, "when that's not the case."
EWG sets its own stringent levels for contaminants based on peer-reviewed research on health impacts, usually at a mere fraction of the federal levels. Evans says that's necessary to protect public health.
"Getting a passing grade from the federal government does not necessarily mean that the water meets the latest health guidelines," Evans said. She said EPA's maximum contaminant levels are 20 years out of date and often don't consider the combined health effects of different contaminants.

"That's why we're putting this information out there, so people are aware of that gap between what is health-protective and what is legal," she said.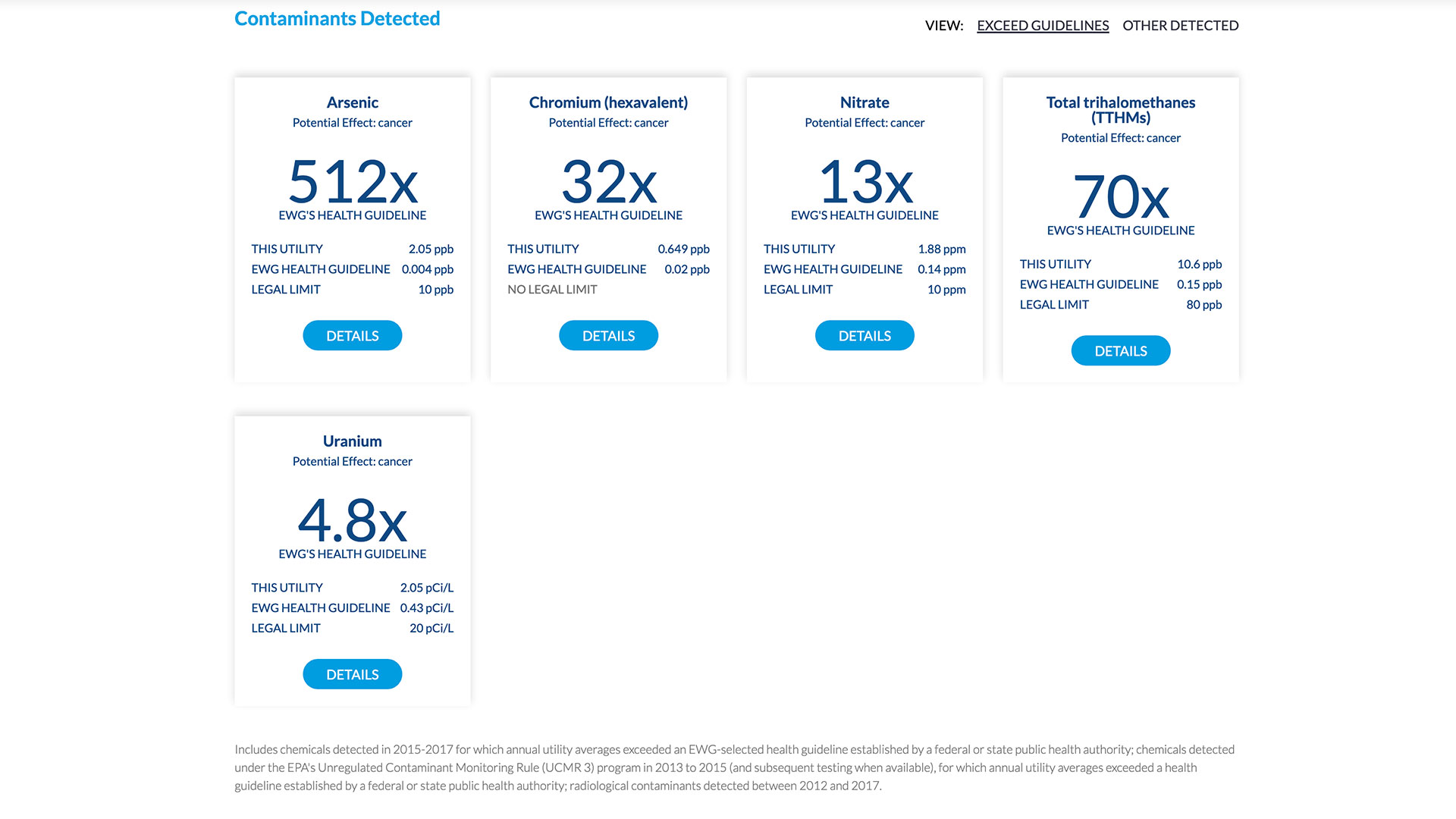 VIEW LARGER A snapshot of Tucson data in the 2019 tap water database report from the Environmental Working Group.
John Kmiec, deputy director of Tucson Water, said the Environmental Protection Agency does evaluate and update its regulations, and said the agency lowered the acceptable levels for arsenic a few years ago. He said his utility follows all federal water quality regulations to create a safe water supply.
"Just because there's a presence of certain items or minerals or like nitrate and arsenic in the water doesn't necessarily mean it's hazardous to anyone's health," Kmiec said. It's nearly impossible for utilities to complete reduce or remove all trace contaminants in water, he said.
"That is not a goal, to reach purified water, and I don't know any utility in the country that has that as a goal. The goal is always to ensure we're providing safe water."
Tucson Water is in compliance with all federal water quality guidelines, according to the EPA.
Evans and Kmiec said consumers concerned about low-level contaminants can use home filtration systems like activated-carbon or reverse osmosis to further reduce their exposure.
"A lot of heat comes on the utilities for having these levels of contaminants, but they're not the ones putting the contaminants in the water," Evans said. "If we can protect our source water and keep these contaminants out in the first place, there's less burden on down the line at the treatment facility and for homeowners who are trying to get filters to treat their water."