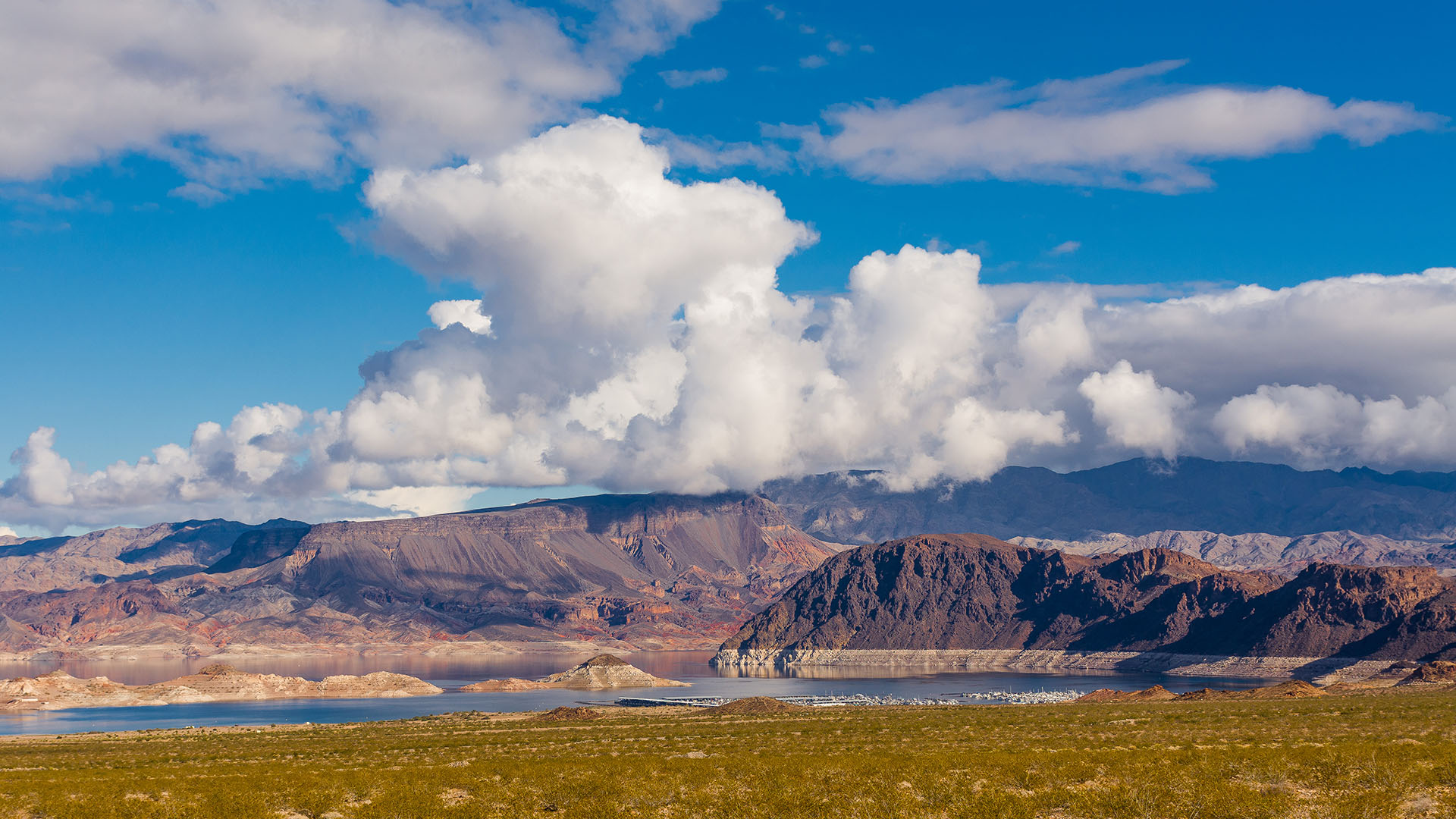 Boulder Basin at Lake Mead.
Andrew Cattoir/National Park Service
Arizona lawmakers have adopted a drought contingency plan (DCP) that will cut a portion of the state's use of water from Lake Mead. It's part of a multi-state effort to prevent the reservoir from falling to catastrophic levels, and lawmakers passed the measure after months of hard-fought negotiations.
Gov. Doug Ducey signed the plan about six hours before the federally imposed deadline to approve the deal.
In December, U.S. Bureau of Reclamation Commissioner Brenda Burman issued an ultimatum to the states within the Colorado River Basin: Adopt the drought plan by Jan. 31 or the federal government will start a process to take over management of the river that provides water to 40 million people across the West.
In the House, the plan passed unanimously, but not all the comments were positive. Rep. Kirsten Engel told her colleagues that the DCP is not the end of the state's water woes.
"It is absurd and perilous to think that the 19-year mega-drought has nothing to do with climate change," Engel said
Reactions to Arizona's passage of the drought contingency plan
She said the Southwest will get less rain and higher temperatures, due to climate change.
Sen. Jamescita Peshlakai said the multi-state drought plan is good for all of the states in the Colorado River basin.
"In voting to support this, I'm voting to stop the crazy straw that California has to the water of the Southwest," Peshlakai said.
The effects of the drought plan will first be felt when Lake Mead drops into shortage, expected in 2020. When that happens, farmers in Pinal County will lose their Colorado River water. One of the major issues in the planning process was finding ways to mitigate those losses. Under the plan, farmers will get a portion of water from the CAP system through 2023 and money to help them pay for more groundwater pumping.
"We believe that this is enough to give our growers a shot at staying economically viable," said Brian Betcher, who heads the Maricopa-Stanfield Irrigation & Drainage District in Pinal County. He says although up to 40 percent of agricultural land in the area will have to be fallowed because of the water cuts, farmers are "satisfied" with the outcome.
Conservationists have also been watching the process closely. Sonia Perillo runs Audubon Arizona and said she's not just satisfied but enthusiastic about the plan.
"We think this is a really important step forward for Arizona. We think this is important for the people who live here, for our communities, for our economy, and for birds and other wildlife."
The just-passed drought contingency plan covers water use from Lake Mead through 2026. Negotiations on a followup plan are expected to start as soon as next year.