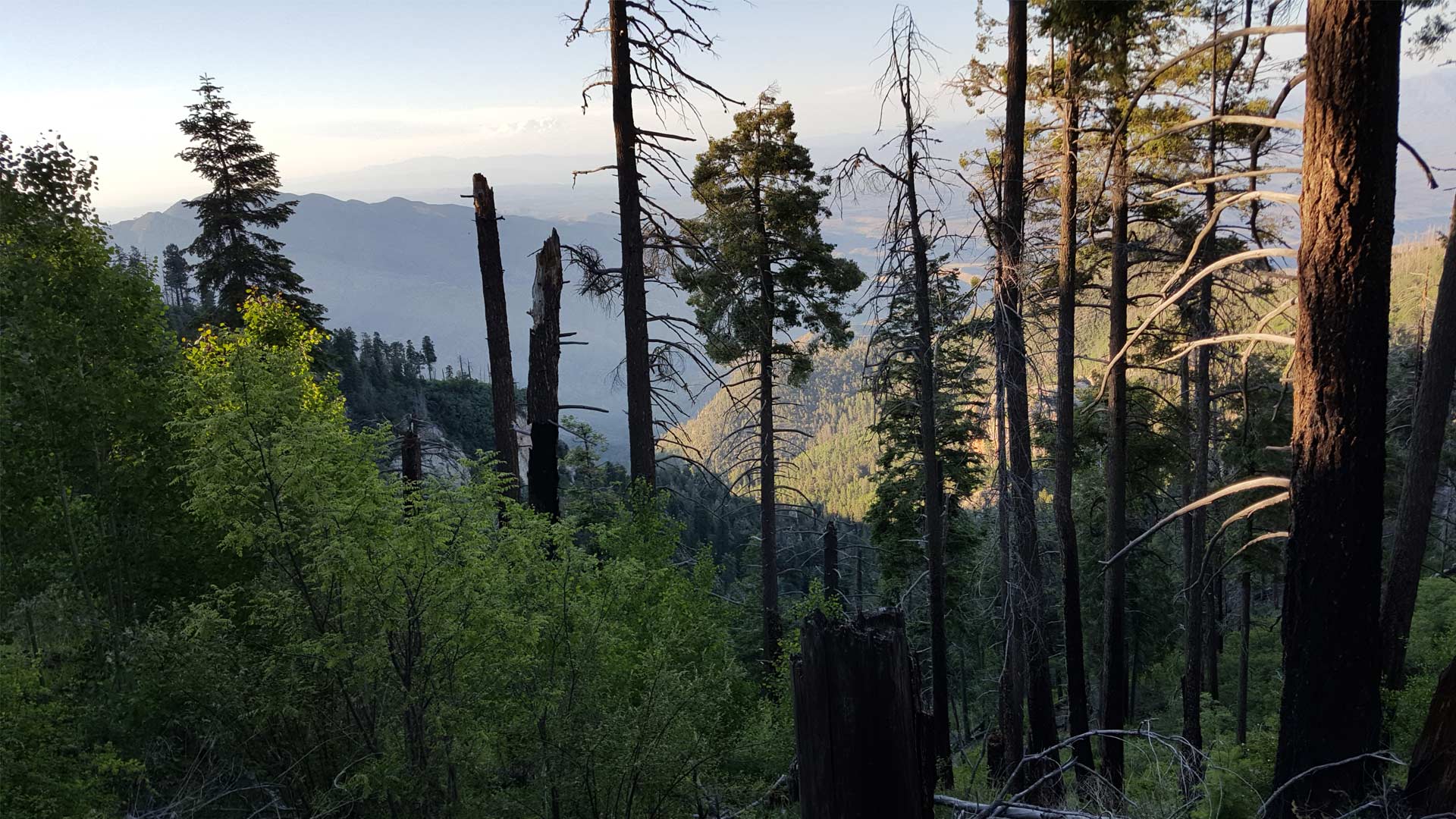 Looking down at the north slope of Mt. Bigelow in the Coronado National Forest.
AZPM Staff
The Coronado National Forest has finished a new management plan. The plan provides a broad framework for activities in the roughly 2-million-acre forest, including ranching, mining and recreation.
Forest spokeswoman Heidi Schewel said the new plan is less prescriptive and provides more general guidance than the previous one. National forests are required to update their management plans periodically.
"[We've had] social changes, economic changes. We're living in a changing world so we really need to evolve and go with and grow with a changing world," Schewel said.
Schewel said the new plan took more than 10 years to create and involved extensive public input from surrounding communities.
"There was a lot of cooperation. And we believe that this plan represents not only what we need to do in protecting our natural and cultural resources and providing opportunities to the public, but it represents the interests of a lot of people that actually own the national forest," Schewel said. "It is public land."
This plan replaces the previous plan from 1986 and will be in place for 15 to 20 years.