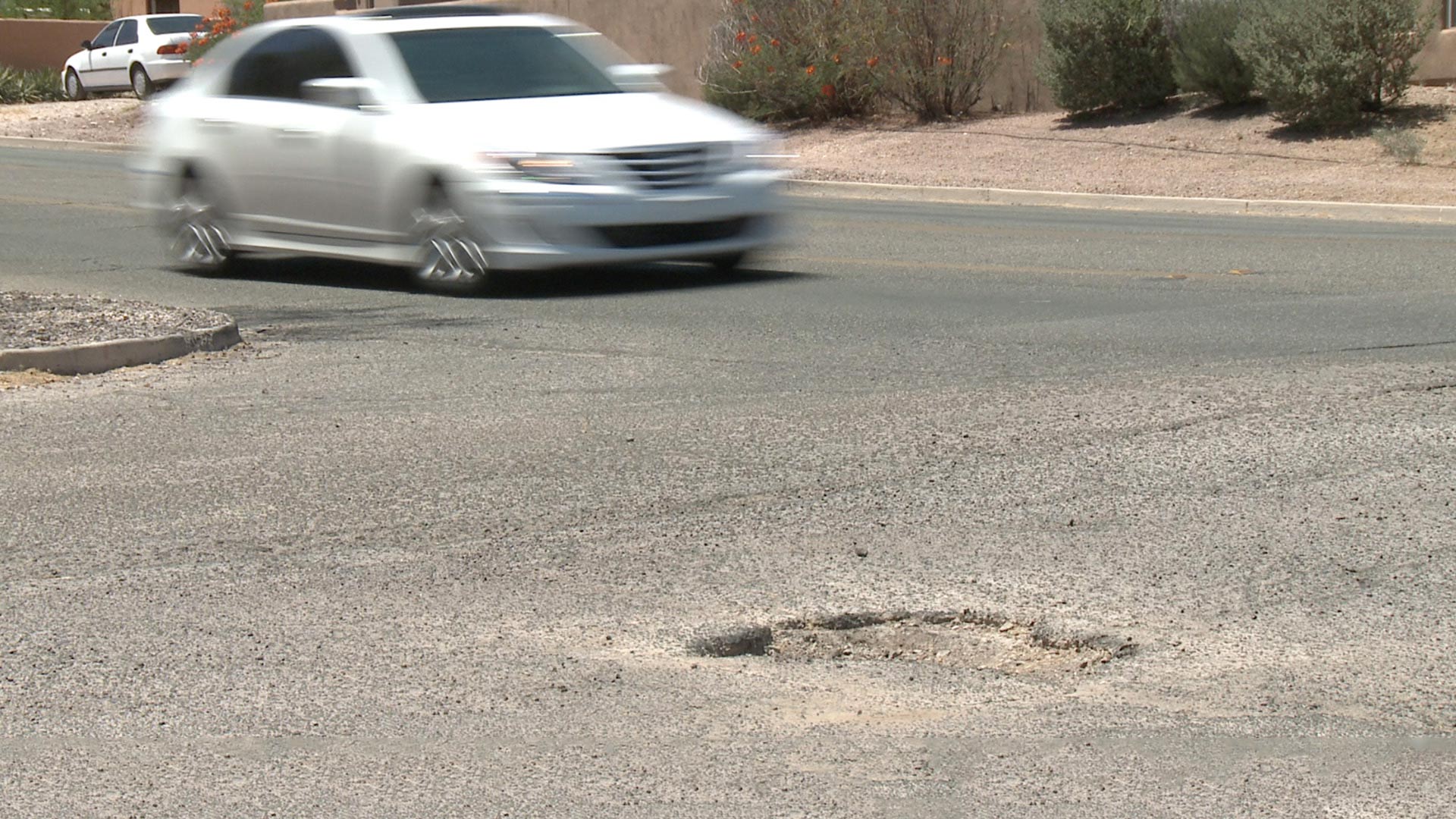 A car travels near a pothole on a Tucson-area street.
Neighborhoods with overgrown alleys or problem graffiti have a new way to get help from the city of Tucson.
The city has a regular "Brush and Bulky" trash program that rotates through city neighborhoods every six months to collect items that aren't suitable for the weekly trash pickup. Spokeswoman Cristina Polsgrove said officials decided to check with neighborhood associations to see if they need other services, too.
"Where are those areas in your neighborhood that need some special attention? Whether it's a place that has been hit by a legal dumping, maybe it's overgrowth in an alley or an easement that has become a fire hazard or some other danger," Polsgrove said.
Those extra cleanup items can include pothole repair, street sweeping, or other services that city crews can provide.
The city has scheduled several community meet-ups to discuss the expanded "Brush and Bulky" program, which starts after the new year.
Meetings are scheduled for:
Wednesday, Nov. 28 at the Donna Liggins Recreation Center, 2160 N. Sixth Ave.
Thursday, Nov. 29 at the El Pueblo Regional Center, 101 W. Irvington Road
Wednesday, Dec. 5 at the William M. Clements Recreation Center, 8155 E. Poinciana Dr.
All three meetings will be from 5:30 p.m. until 7:30 p.m. and will feature an open-house format.