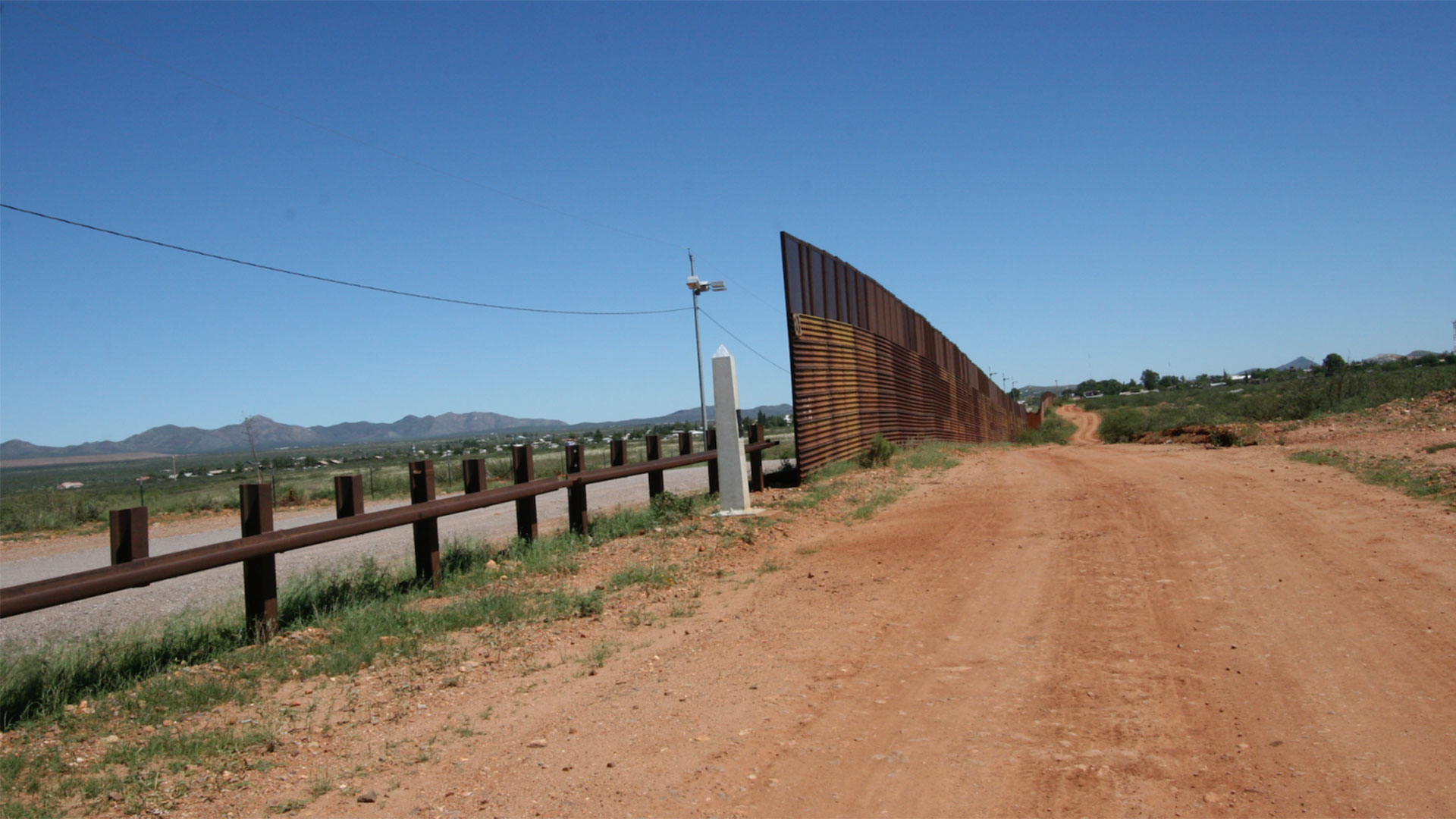 The old border wall made of military landing platform that stood for years dividing Naco, Arizona, and Naco, Sonora. (PHOTO: Michel Marizco, Fronteras Desk)
Trump administration announced plans Tuesday morning to lift environmental restrictions for land along a section of the U.S.-Mexico border in order to begin building a new segment of wall.
Customs and Border Protection wants to start work on a 14-mile segment of primary border fence in San Diego. That was part of what the president requested in the budget approved in the U.S. House of Representatives last week.
But to start, a CBP spokesman said in an email that first the planned area needs a geotechnical study. Under a normal process, that would require an environmental impact study, but that would push the scheduled project back.
Instead of waiting, the Trump administration announced it is implementing an exemption, specifically to the National Environmental Policy Act. It's the first time the Department of Homeland Security under Trump has used the exemption. President Barack Obama never implemented it; George Bush did so several times.
"This is the largest waiver of laws in U.S. history, this border waiver," said Dan Millis of the Sierra Club in Tucson. "We've got more than three dozen laws, off the books. These laws have been off the books for 10 years. There's no sunset for when these waivers expire."
The agency is already being sued for not determining the environmental impact of its wall project.