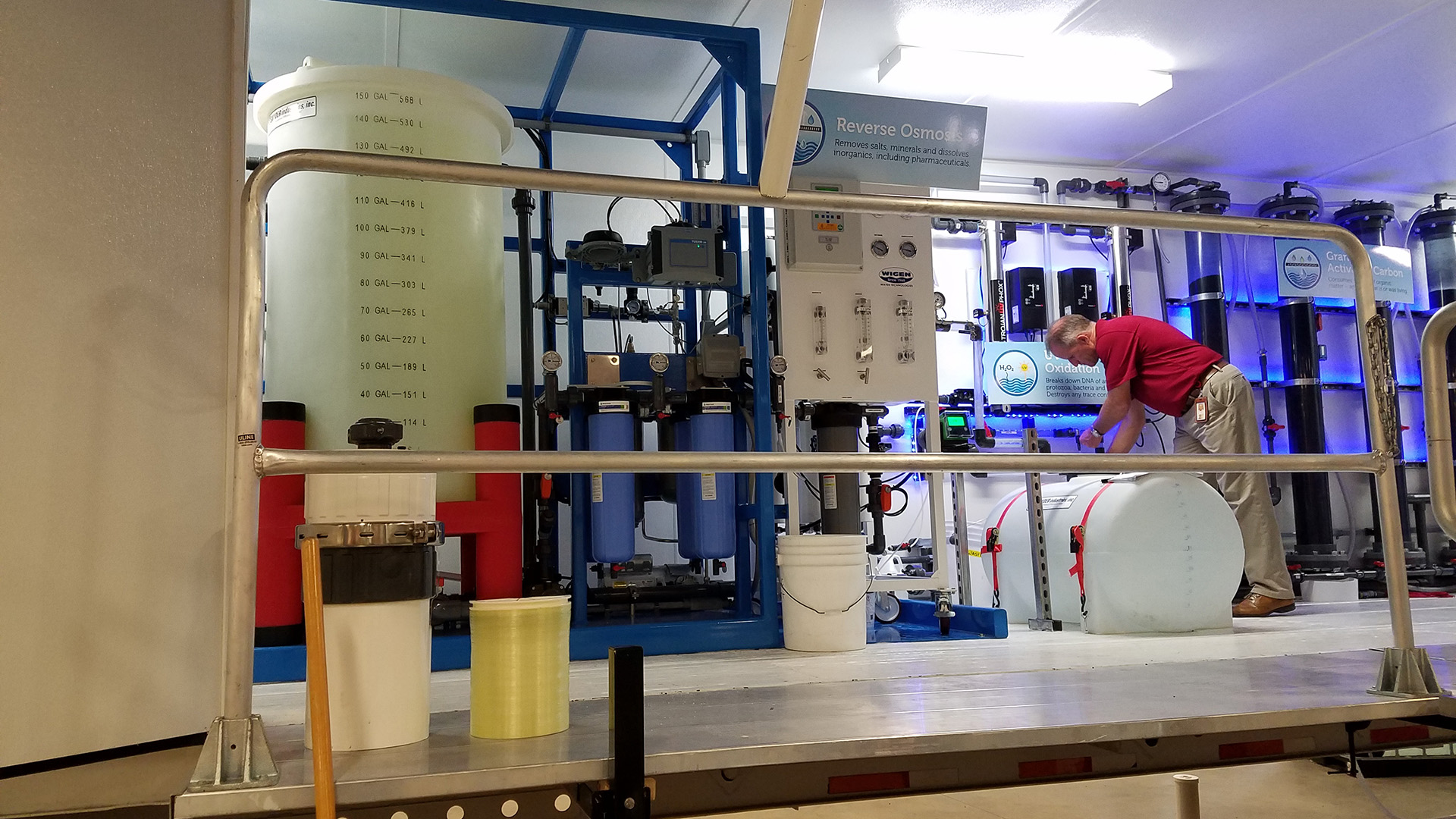 Pima County Wastewater Reclamation Department Research and Innovation Manager Jeff Prevatt examines water after it has come through the county's new water purification truck.
Zac Ziegler
A prize-winning design by local wastewater managers has become a reality, and is now producing drinkable reclaimed water.
The department won the New Arizona Prize's Water Innovation Challenge with its plans for a portable water purification unit, which is designed to remove all contaminants from wastewater.
The unit is set in a commercial truck trailer and can be opened up for public exhibition.
Wastewater department research and innovation manager Jeff Prevatt thinks recycled water will play an increasing role in municipal water supplies, so long as one problem can be overcome.
"It has that negative [stigma], the 'yuck' factor, we call it," he said. "This was a way to take it to the people so they can experience it firsthand and try to get past that perception."
The truck is currently producing water for the AZ Pure Water Brew Challenge, which asks beer brewers around the state to produce the best beer they can with treated wastewater.
"I think that's a funny part of human psychology," said Prevatt. "We can make the water. It's just not exciting or sexy. We give it to the brewers, and they make beer with it. Suddenly, people have this overwhelming interest about it."
The participating brewers will square off to see who has made the best beer at the 32nd Annual Water Reuse Symposium in Phoenix, Sept. 11-12.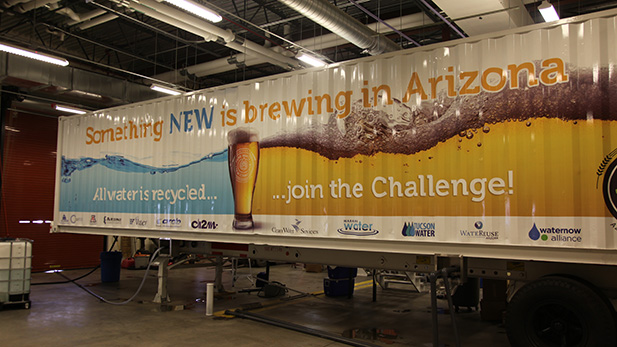 The truck will travel to events in order to spread awareness of the quality of water that can come from reclamation facilities.

Zac Ziegler