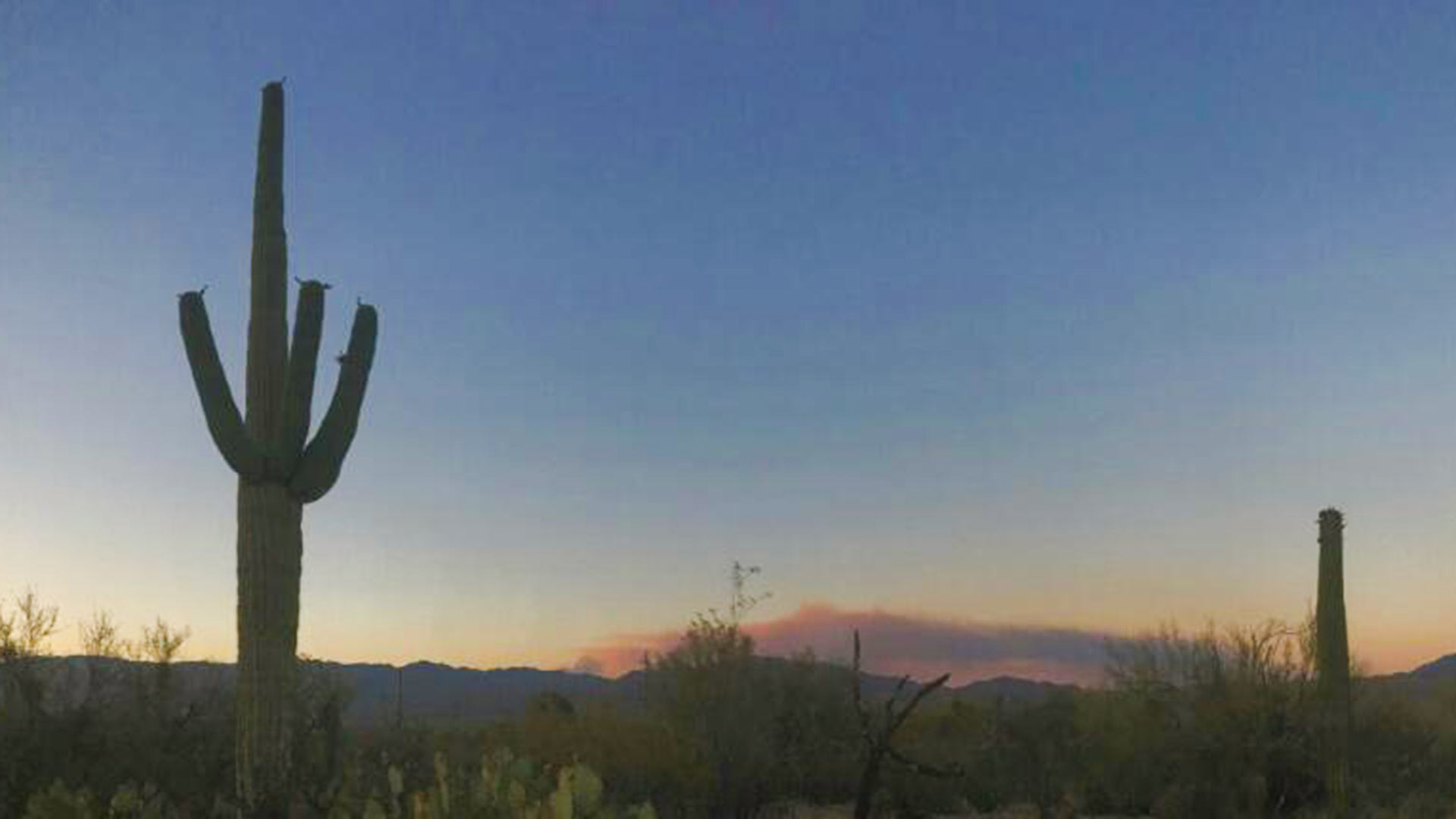 Smoke from the Burro Fire wildfire, July 1.
Courtesy inciweb.nwcg.gov
Rain, elevated humidity and higher dew points have reduced the wildfire danger enough in Southern Arizona that the Coronado National Forest lifted fire restrictions Wednesday.
The change, however, doesn't mean people should be careless.
"We need to use our best practices of building a safe place to build a campfire, making sure there is no overhanging vegetation, no dry material on the ground around the fire pit," said Heidi Schewel with the Coronado National Forest.
As important as rain is, dew point and humidity play a large role in keeping fires at bay, according to fire officials.
"We have fires that burn for weeks where the minimum relative humidity is 5 percent every day and the maximum is maybe 20 or 25 percent," said Clark Maxwell, a meteorologist with the Southwest Fire Coordination Center in New Mexico.
"During the monsoon we see minimums of 25 percent and maximums of 70 percent, so it is a wholesale change," he said.
Fire restrictions are based on a number of factors beyond weather, including formulas that determine how quickly a fire will spread in dry grass.
Schewel said that despite the change in the weather, fires still start nearly every day in the Coronado.
Saguaro National Park announced a new wildfire Wednesday. The Spud Rock Fire is burning Rincon Mountains.