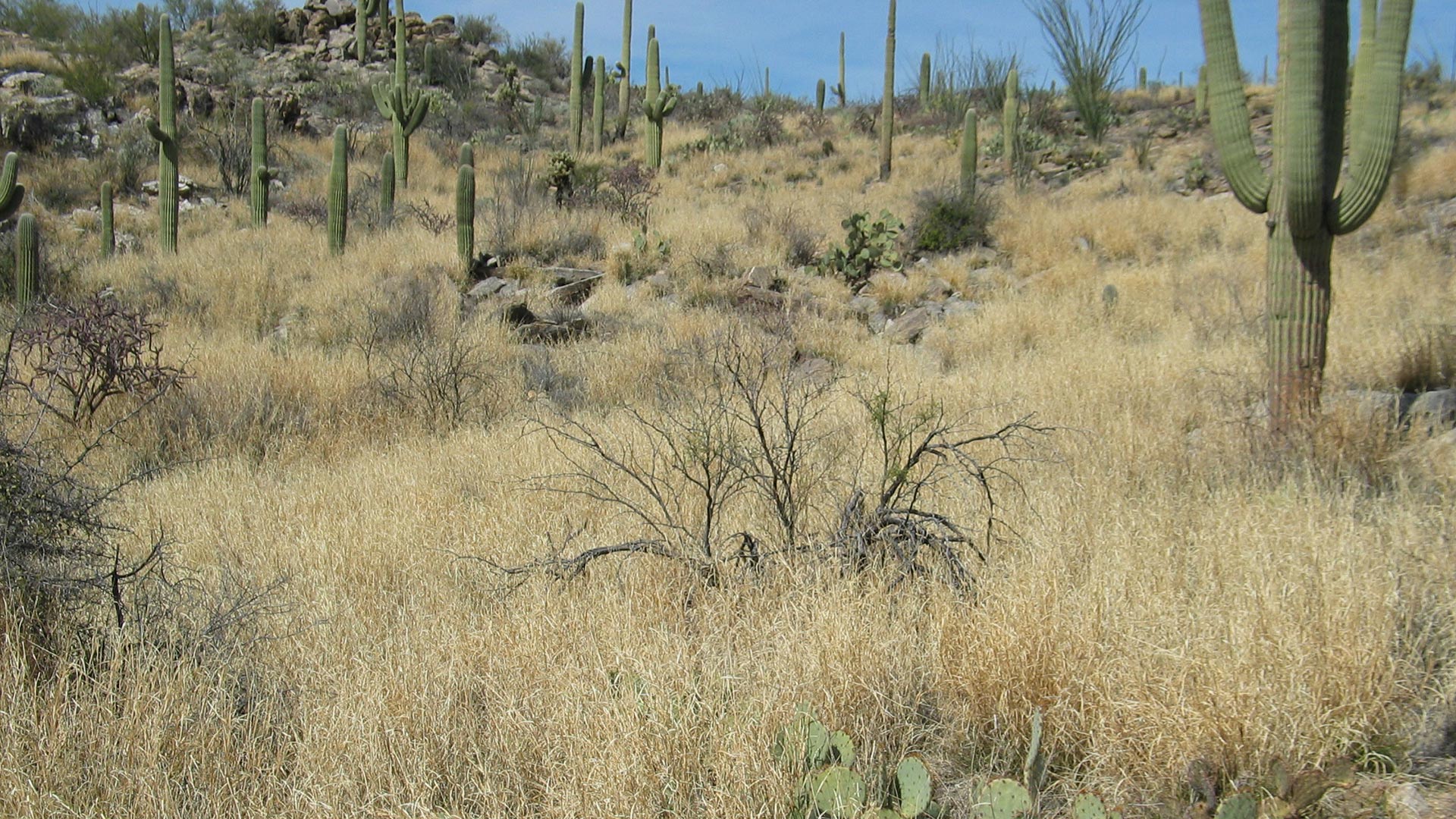 Dense buffelgrass crowds native vegetation in Saguaro National Park.
National Parks Service
Monsoon rains bring more than respite from the penetrating summer heat. They also usher in weed season in Tucson.
But what exactly is a weed?
"It's is an anthropomorphic concept," said the University of Arizona's weed expert Bill McCloskey. "It's a human-centric set of definitions."
Take, for example, buffelgrass. Here in Southern Arizona, where it fuels wildfires, that invasive plant is most definitely considered a weed. Not everywhere though.
"It was originally imported into this country from South Africa for erosion control and as a range grass," McCloskey said. "And it's a very desirable range grass in west Texas and parts of Mexico."
While the definition of "weed" may be subjective, McCloskey said there may be a more pragmatic way to think about such plants.
"I encourage people to take a proactive view and think about the future. And that means stop seed production if you don't want a particular species."
That means get those weeds out of the ground before they start to flower.