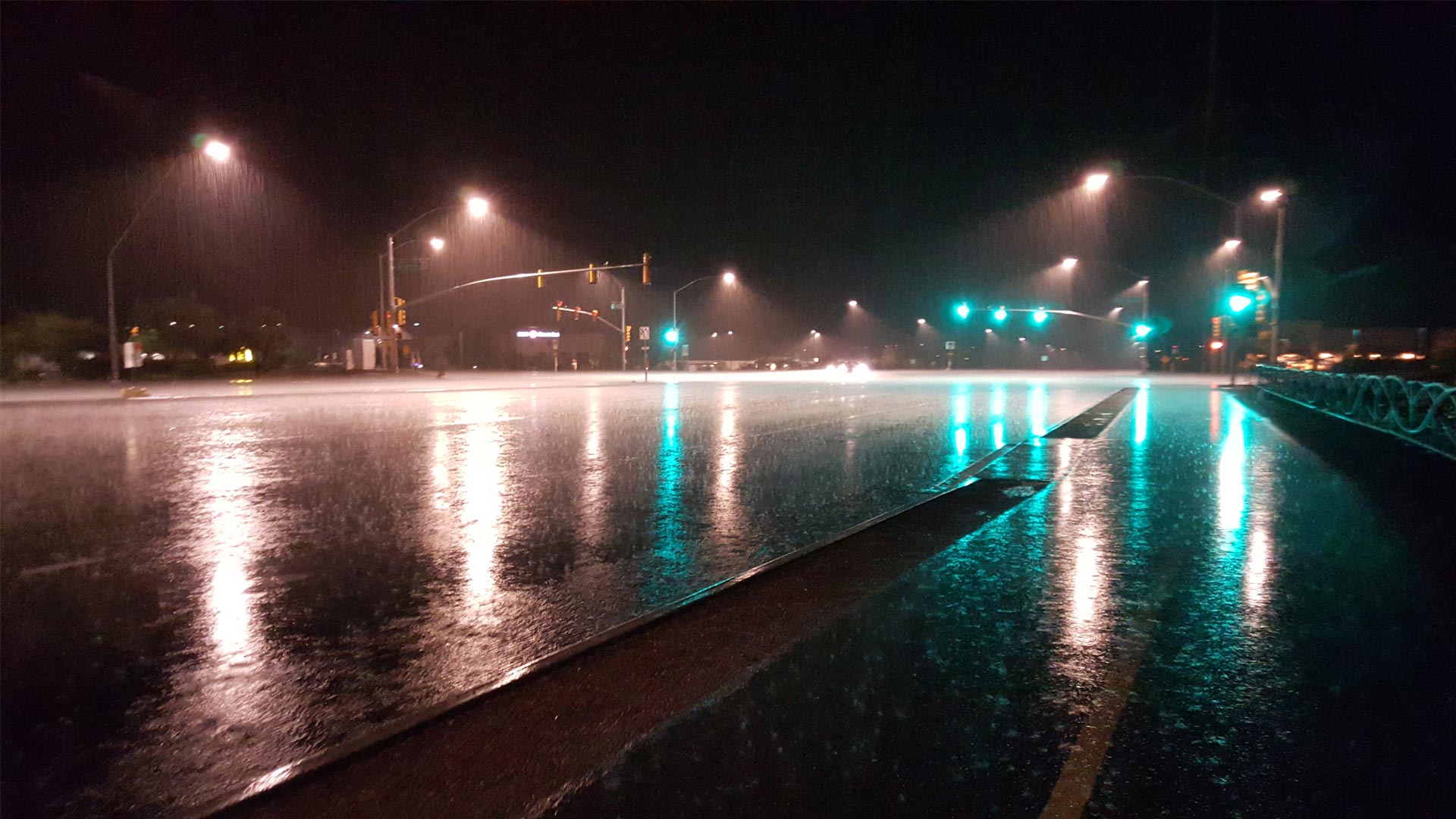 A monsoon downpour floods an intersection on Tucson's east side.
AZPM Staff
The monsoon brings welcome rains after a hot, dry period in Arizona, but often those rains come quickly, prompting concerns of flash floods like the one that occurred near Payson on Sunday.
A National Weather Service meteorologist called the event a tragedy and an example of how dangerous flash floods can be, even when there are blue skies overhead.
"The rain wasn't happening right over their head, but they were in a vulnerable area because of rain upstream," said Jim Meyer. "There's a lot of people who are out hiking or camping, and they just need to remain aware that just because it's not raining right where they're at doesn't mean they're not vulnerable to water."
He said such events can happen even if there is no rain in an area, and we see similar events on a smaller scale often in Tucson.
Flash floods will quickly fill a wash, washing away people and leaving vehicles that were crossing the waterway stranded.
Southeastern Arizona is under a flash flood watch until 10 p.m. Monday night, though Meyer said there is a chance they will extend the watch given incoming weather conditions.
The monsoon is off to a wet start, with 2.67 inches of rain falling in the Tucson area in the last week.
Wet conditions are not the only reason area waterways are in danger of flood events.
"We've had a very active wildfire season leading into the monsoon," Meyer said. "Those areas that have had fires, the burn areas are particularly vulnerable to flash flooding because of the way the ground reacts because it's been burned."
He said those who finds themselves in a wash, riverbed, canyon or other area that appears to be frequented by water should be extra cautious during this time of year.