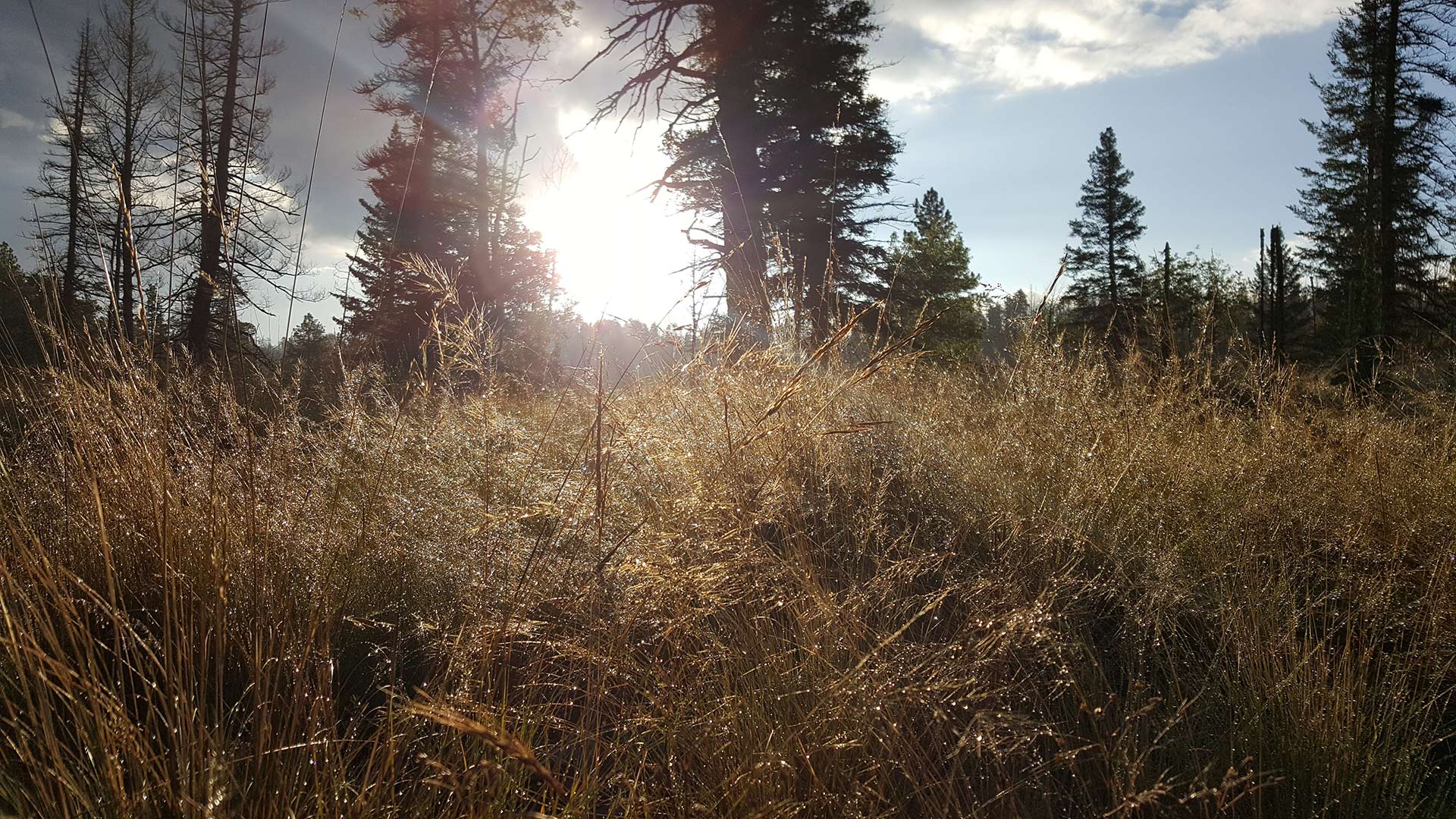 The sun rises over a grassy meadow in the White Mountains of Arizona.
AZPM Staff
Native American tribes face a number of vulnerabilities related to climate change, including drought, wildfires and poor air quality.
The California-based Fielding Graduate University is hosting a panel of Native Americans and climate experts who are working with tribes to measure the impact of climate change and come up with ways to adapt to it.
Panelists include a number of professors and experts from the University of Arizona's Native Nations Climate Adaptation Program.
The discussion will be followed by a Q&A with the audience.
It will take place at Westward Look Westward Look Wyndham  resort this Friday from 4 to 6 p.m. Registration is required for the event, which is free and open to the public.
Click here for more information.