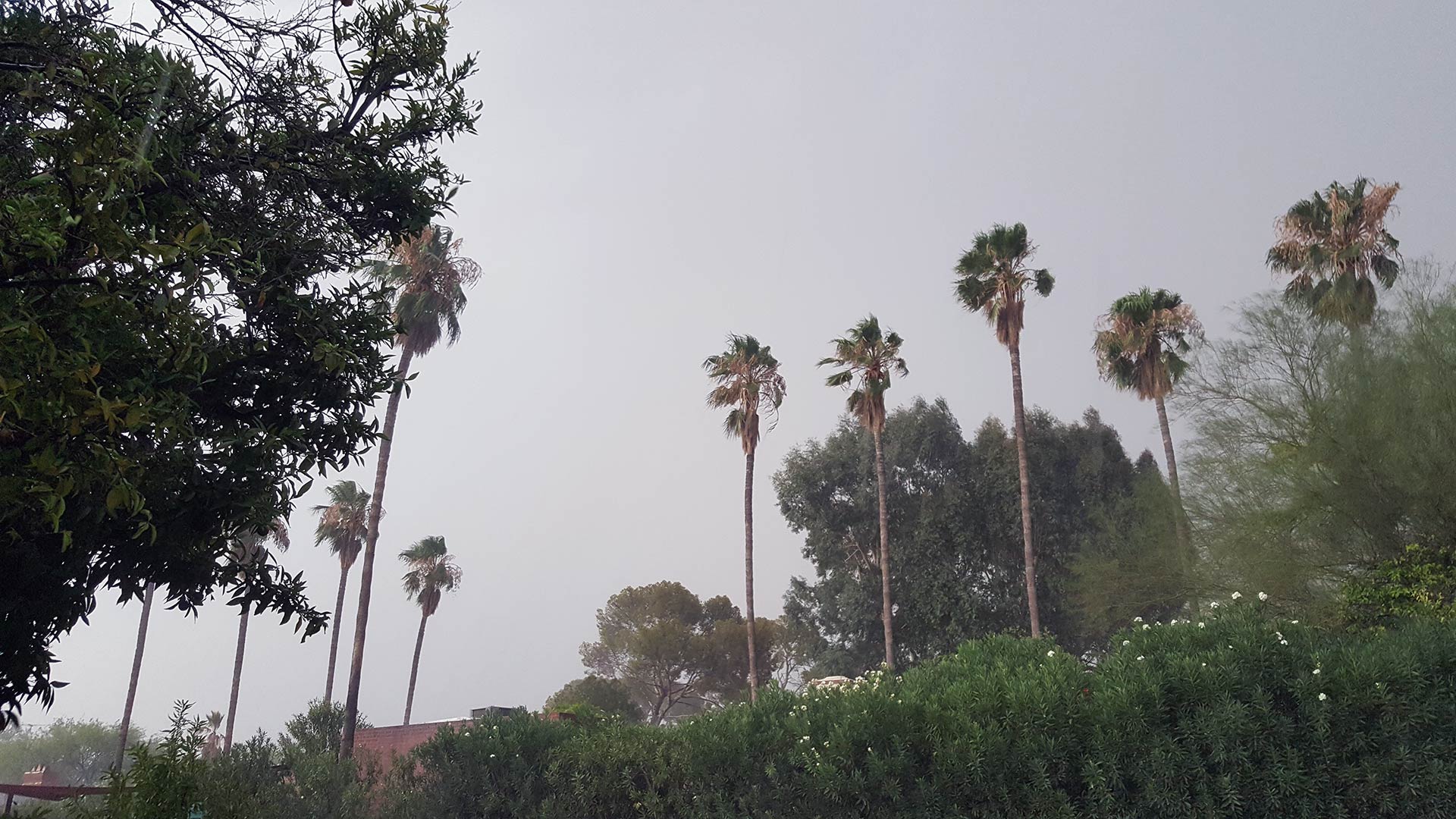 Strong winds from an afternoon storm affect some palm trees in midtown Tucson.
AZPM Staff
Residents of Tucson have been watching rainclouds huff and puff over the mountains, and those showers finally spread through metro area for the first significant rain of the monsoon Monday.
"Monsoon season has been very slow to start, but once it did, it definitely got started with a vengeance," said Carl Cerniglia of the National Weather Service in Tucson. "We've primarily had rain north and south and east of Tucson the previous couple of days. It just finally ended up working its way into the Tucson metro area."
Areas that weren't touched by showers during the day on Monday picked up precipitation at night, making it the first significant, widespread rain of the season, Cerniglia said.
Rainfall totals ranged from ¼ inch to over 1 inch in southeast Arizona. In the Tucson metro area, there were reports of ½ inch to just over 1 inch of rain from the daytime hours through the night, Cerniglia said.
"We've covered a large part of southeast Arizona with some significant rains. The mountains – especially the local ones here, the Catalinas and the Rincons and the Santa Ritas to our south – have actually received quite a bit. So it's a good start to the season."
The Tucson average for July usually falls between 2-3 inches at the Weather Service's station at the Tucson International Airport. The city received over six-tenths of an inch of rain in one 24-hour period, Cerniglia said.
Residents of the region can expect seven to 10 more days of wet weather patterns, Cerniglia said.