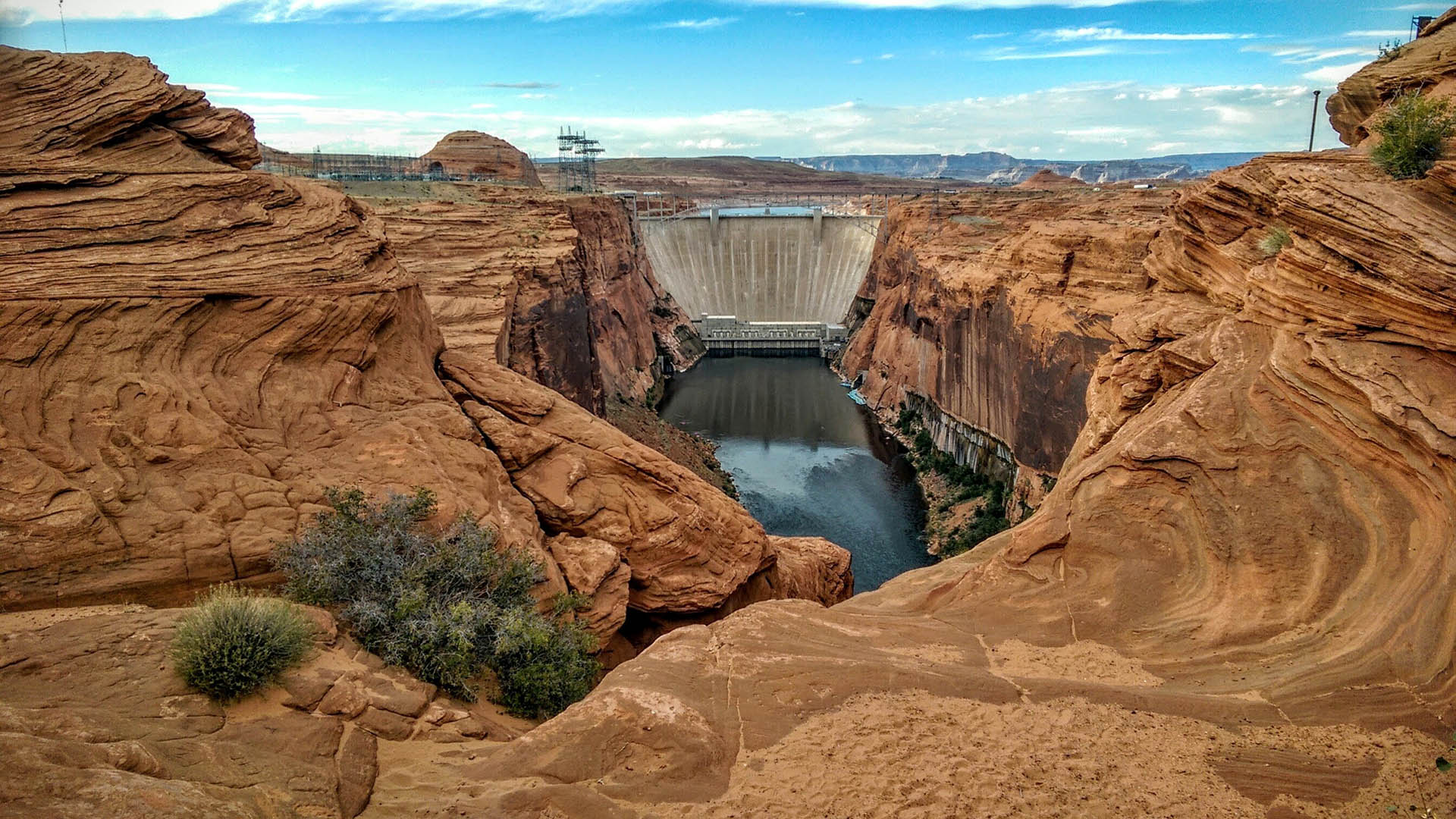 Glen Canyon Dam.
Via Pixabay
U.S. Sen. Jeff Flake at the Tucson City Hall during a visit August 2014.

AZPM Staff
Arizona Senator Jeff Flake has been named chairman of a U.S. Senate subcommittee that oversees water issues affecting Arizona and the Southwest.
Flake is now chairman of the Senate Energy and Natural Resources Subcommittee on Water and Power. The subcommittee oversees agricultural irrigation, water management and other water-related issues.
In a statement, Flake said he will use the position to protect Arizona's water interests, including the state's share of water in Lake Mead.
The state has been leaving some of its water in the lake rather than drawing it, and officials have worried that California might take it.
Lake Mead is nearing the level at which a water crisis will be declared, and that could lead to cuts in water allocations.