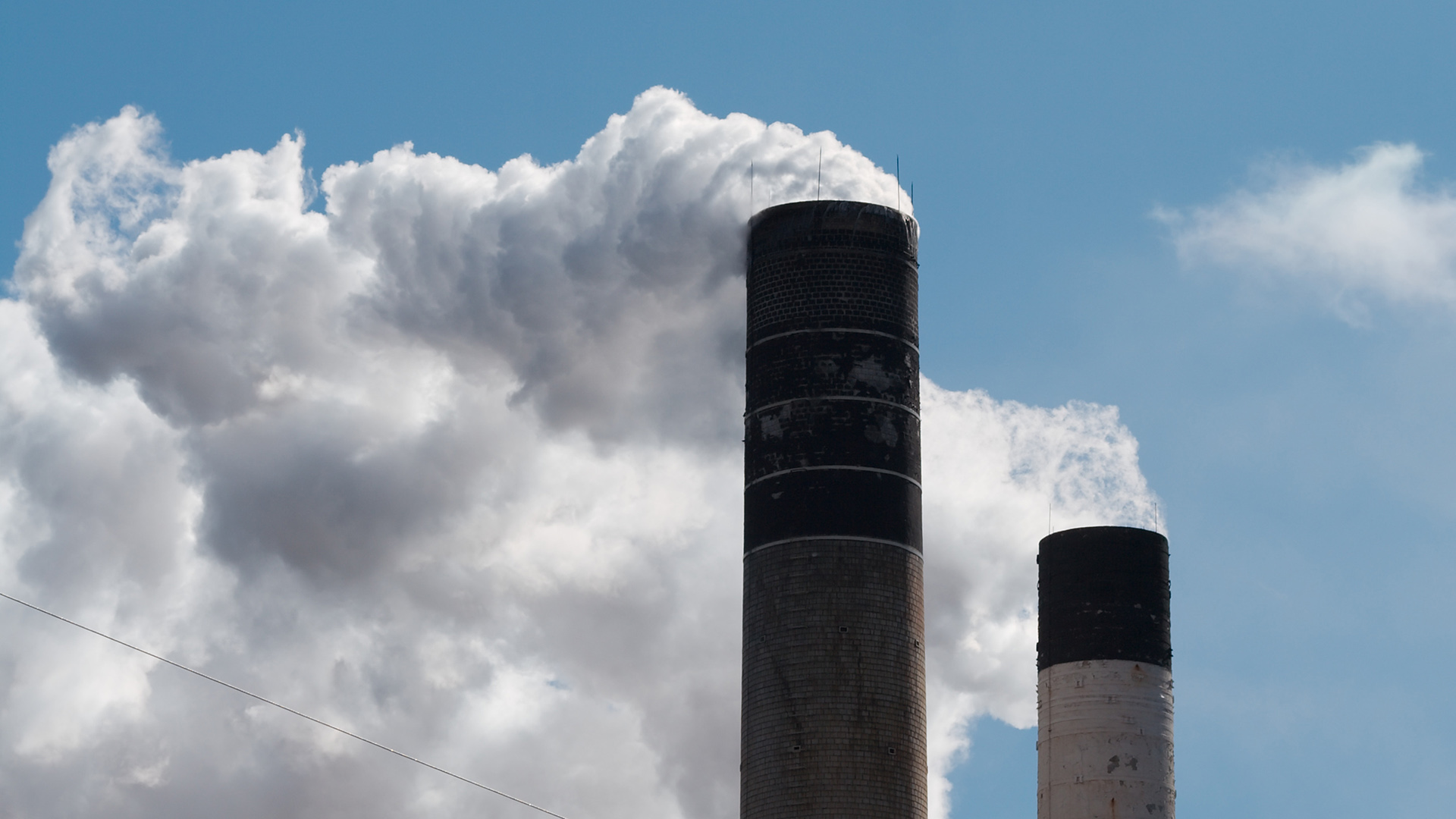 Smokestacks emit smoke into a blue sky.
Via Wikimedia Commons
President Donald Trump campaigned last year on promises to relax or eliminate environmental protections. In Arizona, that worries scientists and other advocates, especially those who want government action on climate change.
Much of what Trump campaigned on about science and the environment hasn't materialized in his first four weeks in office. Yet he has ordered expedited environmental reviews for infrastructure, called for the rejection of two big conservation components and nominated a man to head the Environmental Protection Agency who sued the agency 14 times.
All of that has scientists on edge. Among them is Sonja Klinsky, an assistant professor at Arizona State University's School of Sustainability who studies how climate change policy is developed.
"The concern from science in general is that we see the current administration so far not spending a lot of time thinking about the evidence that we have or seriously looking at the policy options, which all have pros and cons," she said.
Klinsky said the president's opposition to the Obama administration's Clean Power Plan and the Waters of the U.S. rule are short-sighted and could have impacts that potentially would not be felt for 50 to 100 years.
"The reason we have public policy is to help us govern issues which extend beyond the individual," Klinsky said.
The Clean Power Plan would require states to cut carbon dioxide emissions from power plants. It's on hold under a Supreme Court order. The Waters of the U.S. rule expands the list of rivers, lakes and wetlands under protection of the EPA and the Army Corps of Engineers.
One advocate says the Clean Power Plan would protect the environment and be an economic boost in Arizona. Stephanie Sklar is the head of the Tucson-based Sonoran Institute, whose goal is preserving the West's environments and economies.
"The Sonoran Institute had done a study which indicated that if the Clean Power Plan went into effect that there would be tremendous economic opportunity for Arizona to be able to build out from already existing and permanent sites clean energy that could then be sold for economic benefit to Arizona to California and other places in the region and country," Sklar said.
In the absence of White House or congressional policy moves, a conservative think tank called the Climate Leadership Council has proposed a carbon tax plan. Among its members are advisers to the last three Republican presidents, going back to when Ronald Reagan was in office.
"The situation is so much worse than most of the public recognizes. This is not some distant future problem. This is a very real current problem. For so long this issue has been mired in partisan politics," said Ted Halstead, the founder of the Washington-based council.
The council's proposal is for an oil, gas and coal tax at their sources. All the money collected would be rebated to U.S. households. The plan also calls for eliminating most of the EPA's regulations and repealing the Clean Power Plan.
ASU's Klinsky says carbon pricing is used in 40 countries. But the plan can't work by itself.
"The best evidence we're seeing from other jurisdictions is that carbon taxes work best when they are combined with other regulations, not entirely replacing them," she said.
Klinsky said the carbon tax would encourage industries to invest in technology to improve efficiency and reduce emissions.
Don't look for a carbon tax endorsement from Trump. He consistently campaigned on a promise to revive the nation's coal-mining industry, as a way to grow jobs.
The Sierra Club's Bill Corcoran of Los Angeles says that could reverse what's been more than two decades of dramatic air quality improvement under the Clean Air Act, passed in 1990. It reduced emissions from industry, vehicles and power plants.
"The Trump administration seems to be focused on undoing much of that progress and, in the case of the carbon pollution that's driving climate disruption, seems poised to cede to China global technological leadership in developing clean energy technologies in particular that helped reduce that level of pollution," Corcoran said.
One other area of worry for ASU scientist Sonja Klinsky is the president's campaign call for the United States to pull out of the Paris Climate Agreement, approved by nearly 200 nations in 2015.
"If the U.S. reneges on its promises, it's sending a signal to the rest of the world that it's not trustworthy," she said.
The U.S. stance on that and myriad environmental and climate change issues rests with the new administration and the Republican-controlled Congress.