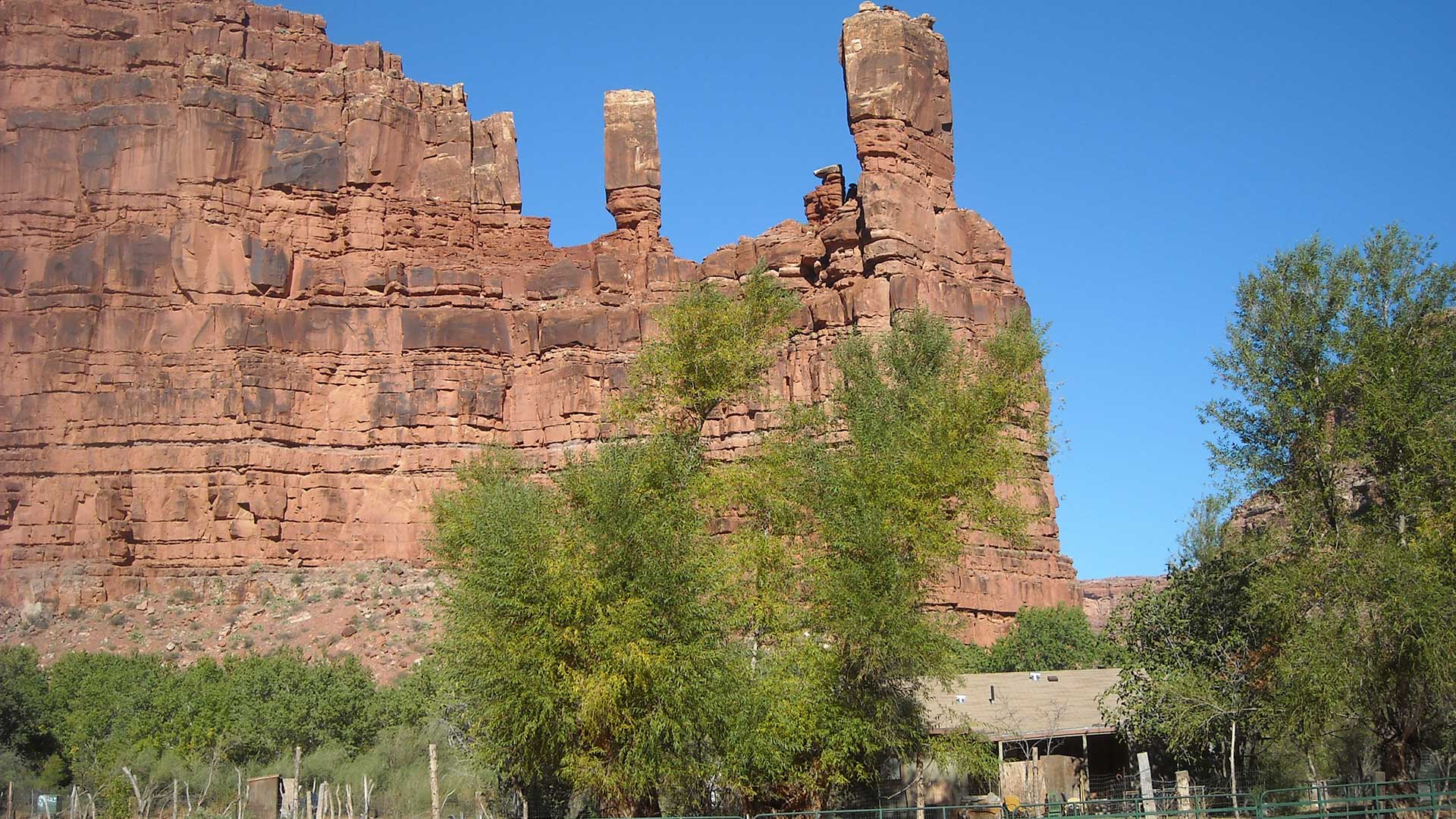 A farm in the village of Supai, in the Havasupai reservation in the Grand Canyon.

Christopher Conover/AZPM
Environmentalists and Native Americans delivered 500,000 petition signatures to the White House Wednesday, calling for designation of a Grand Canyon National Monument.
The advocates want President Barack Obama to make the move to protect areas around the Grand Canyon from uranium mining. The designation also would provide other environmental protections to parts of the canyon that are currently not part of the national park.
The Havasupai Tribe, which has a village at the bottom of the Grand Canyon, supports the designation.
"The protecting of the water is our main concern as the Havasupai Tribe as we live in the bottom of the Grand Canyon," tribal member Carletta Tilousi said.
Tilousi said the tribe wants to ensure its drinking water is protected from contamination due to uranium mining.
Opponents of the national monument designation contend it will hurt development and business like logging.
The president or Congress can designate a national monument.