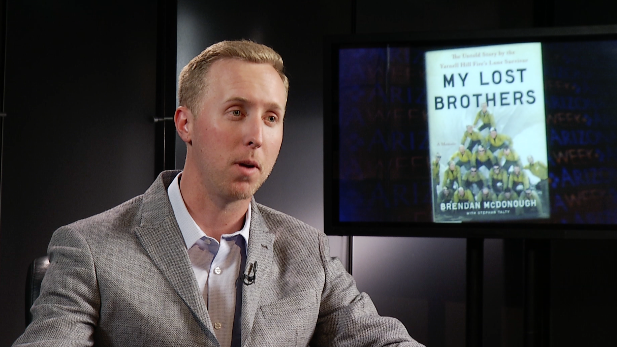 Brendan McDonough, former Granite Mountain Hotshots crew member.

AZPM
The only remaining member of the Granite Mountain Hotshot crew says he remembers well the day three years ago Thursday that "my brothers," 19 other hotshot crew members, died in the Yarnell Hill Fire in Yavapai County.
"June 30th, until my brothers died, there was nothing different about it," McDonough told Arizona Week producer/host Lorraine Rivera in an interview. "It was like any other day of firefighting, expecting to be there for two weeks, or expecting to be home the next day ... Going into that day, that morning, it was just like any other day on a fire."
Hear more here, and watch Arizona Week Friday at 8:30 p.m. on PBS 6 for a full interview with Brendan McDonough.