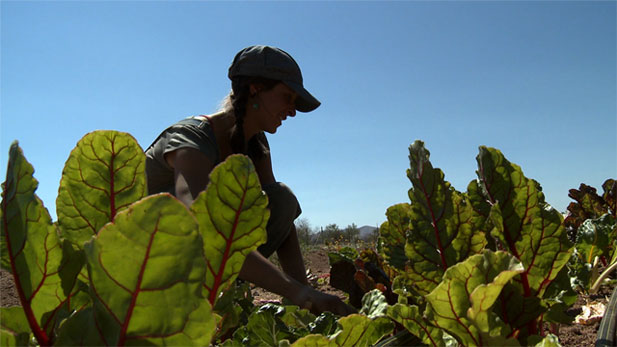 A look into the Sleeping Frog Farms.

AZPm
Listen
Gardeners know how important compost is for healthy soil. Making it can be messy and smelly for those in urban environments, however.
Help is available for city-dwelling green thumbs this week when the Tucson Environmental Services Department offers residents a free portion of compost made from local restaurants' scraps.
International Composting Week in Tucson is a BYOB occasion: bring your own bucket, of course.
Tucson Environmental Services spokesperson Cristina Polsgrove says food scraps make up a significant amount of waste that usually ends up in landfills.
"About 80 percent of what we bury [at landfills] is either compostable or recyclable," Polsgrove said. "That's a huge amount."
Tucson's compost program is a collaboration between the University of Arizona and the Tohono O'odham Nation. The program is funded through service fees.
Residents can collect a portion of compost through this weekend at either Randolph or Udall Park.