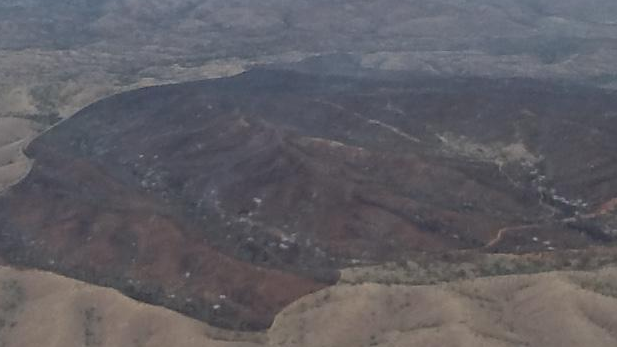 Smoke from Oak Tree Fire (center right) drifts to east. This aerial view is from the south with State Route 83 on left side.

Incident Information System
A fast-moving brush fire that may have started from a vehicle blaze burned through 2,000 acres of grass and brushland north of Sonoita Thursday, the U.S. Forest Service reported.
The fire was on Forest Service land east of State Route 83, which connects Sonoita to Interstate 10 east of Tucson. The highway remained open as of late Thursday morning, and motorists were advised to proceed cautiously, with headlights on.
Investigators were looking at the potential cause, and one report said a recreational vehicle fire started it.
The fire was not threatening structures and was 20 percent contained. Aerial tankers and helicopters dropped fire retardant and a ground crew of 30 firefighters was working to keep the blaze away from the highway and from structures three miles away.
Officials said they were watching for fire activity to increase Thursday afternoon with warm temperatures and wind gusts in the forecast.