Arizona Week Friday looks at the status of Arizona's water supply. While the state is credited for planning, imminent problems remain including invasive, system-clogging bivalves and future shortages.
On the program:
Lake Pleasant in Peoria has not shrunk as rapidly as Lake Mead, but it does have another problem– quagga mussels. Scott Bryan, senior biologist with the Central Arizona Project, explains how such a small animal can cause large problems.

Vanessa Barchfield interviews Arizona Senator Jeff Flake about his efforts to educate himself and the public about the state's water shortage.

Agriculture is the largest water user in the state and a major part of the economy. Christopher Conover speaks with Marana farmer Brian Wong.

The Buzz – Christopher Conover reviews Gov. Doug Ducey's first 100 days in office and bills he made decisions on after the close of the legislative session.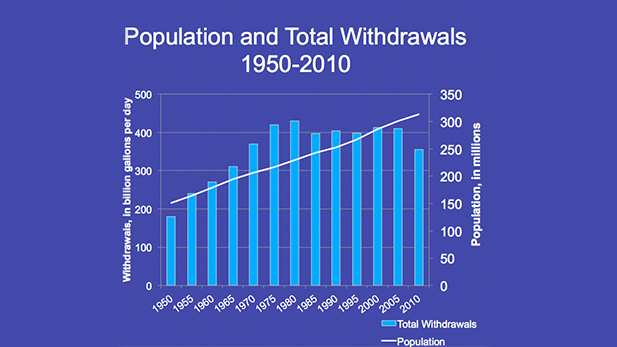 Graph from U.S. Geological Survey of Estimated Use of Water in the United States in 2010.

USGS