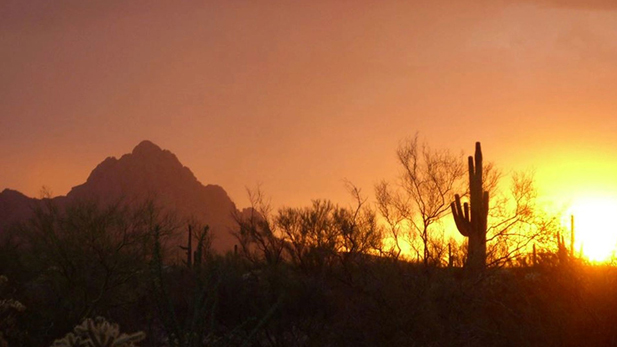 AZPM
Listen:
Tucson temperatures for the last three months averaged about 57 degrees, the second warmest wintere on record, a National Weather Service official said Tuesday.
Last year was the warmest.
"You know we've been in a warm pattern for many years now," said John Glueck, with the National Weather Service.
Glueck blamed higher than normal nighttime lows for raising the season's average temperature.
Mike Leuthold, research meteorologist at the University of Arizona, said the warm nights are caused by higher than normal temperatures in the Pacific, where "temperatures out there are 2-3 degrees Celsius above normal."
Leuthold said changes in sea surface temperatures can be caused by weather cycles such as El Nino, but that's not likely to be the case in this situation.
"These sea surface temperatures are not occurring in the typical El Nino areas, which are the tropical Pacific," he said. "These are much farther North and at this point, it's hard to say what's causing them."
The Weather Service predicted Tucson residents can expect the warming trend to continue through the official start of spring on March 20.