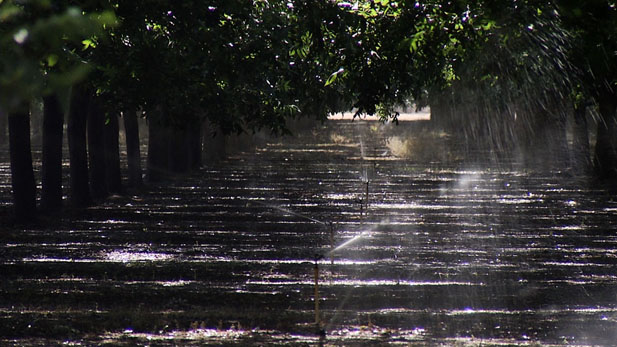 AZPM
Listen
On Tuesday, California officials passed tough new restrictions on water usage in urban areas.
The State Water Resources Control Board of California passed new restrictions on urban water agencies that, among other things, limits landscape watering to two days a week in cities that don't already have restrictions in place.

With longterm drought forecast across the West, should Arizonans expect to see similar rules passed in the near future?
According to officials, parts of Arizona that rely on ground water, Colorado River water, or in-state water supplies are in good shape, at least for this year.
But the Colorado River is projected to keep dwindling, along with the aquifers it feeds. The Arizona Department of Water Resources projects a 21% chance of a water shortage declaration next year. That jumps to a 52% chance in 2017.
Arizona Department of Water Resources Director Tom Buschatzke said despite those numbers, Arizona is not facing the same crisis as California.
"The metropolitan parts of Arizona already have mandatory water conservation requirements in place," Buschatzke said. "We also have stored a lot of water underground, so for a point in time when we see shortages, we've got over 3 million acre-feet of water. That's more than a year's (worth) water underground."
He attributed the supply to years of water conservation efforts in the state.
"We've definitely done things differently, we've made some different choices," Buschatzke said. "I think Arizona is one of the better places you can be right now in the western United States."
You can find more information about home water conservation at azwater.gov.