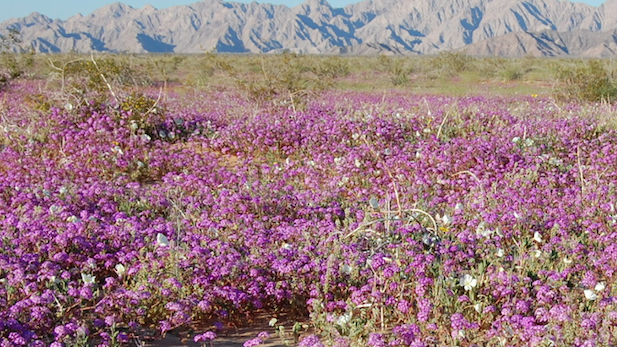 Peter Warren
Listen:
Parts of the Sonoran Desert may provide a colorful collection of wildflowers in the next few weeks, thanks to winter rains and relatively warm weather.
Peter Warren, an ecologist at the Nature Conservancy in Tucson, said he foresees a colorful season.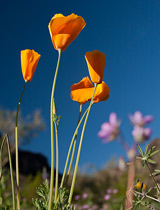 Wildflowers at Picacho Peak (PHOTO: Steve Riggs)
"In places where you have the right soil conditions and you've had the right rainfall, it can just be covered with just a carpet of flowers of many colors," Warren said.
He is planning a trip soon to the Gran Desierto de Altar in Sonora, Mexico, so he can view the wildflowers and take pictures.
That region north of the Gulf of California has had a few good rainfalls over the past few weeks, probably enough for seeds to germinate, grow and flourish, especially if additional precipitation adds to existing amounts, Warren said.
Warren said finding flowers could be tougher in habitats with rocky or clay soils because water runs off faster from those surfaces and may be not seep into the ground sufficiently for the plants to thrive.
Another challenge deals with the amount of viable seeds that could grow.
Michael Chamberland, director of horticulture at Tucson Botanical Gardens, said that the long drought may have eroded seeds from places where they could have sprouted under the right conditions.
Still, Chamberland and other fans of wildflowers said it may be worth checking with state and federal parks in Arizona because some may surprise with patches of brilliant wildflowers.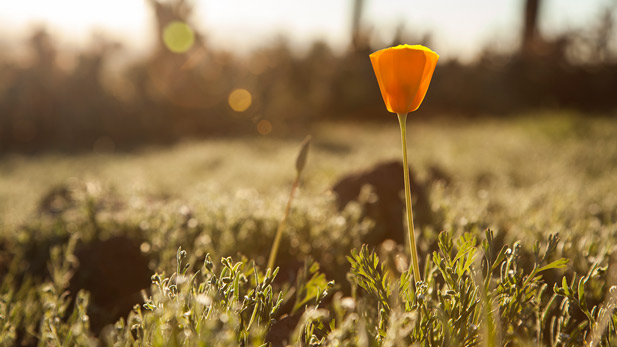 Wild poppy at Picacho Peak

Steve Riggs