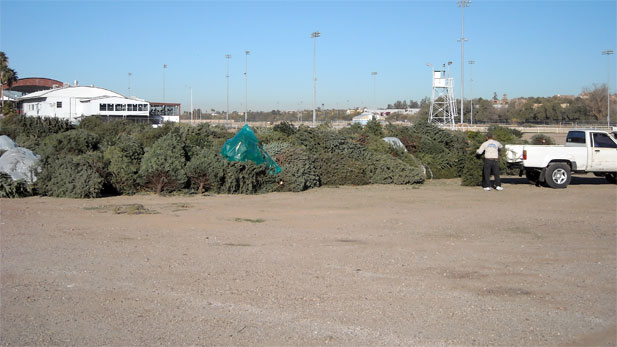 Treecycle
Listen:
The city of Tucson is setting up nine locations for its annual Treecycle event so people can drop off their Christmas trees for mulching.
Treecycle runs Dec. 26 through Jan. 12.
If you take your tree to a drop- off location, make sure it is just the tree, officials said.
"Remove all decorations, as much tinsel as possible, but the big thing is making sure if there is a plastic bag that some people use to take the tree and not spill and pine needles to take those off," said Christina Polsgrove, with the city.
Polsgrove said some people also forget to remove the tree stands.
The mulch is available to the public. The city will also spread the mulch in local parks.
Treecycle Locations:
Oro Valley – Naranja Park, 600 W. Naranja Dr.
Rillito Race Track 4502 N. 1st Ave
Udall Park 7200 E. Tanque Verde Rd
Golf Links Sports Park 2400 S. Craycroft Rd
Tucson Rodeo Ground 4823 6th Ave
Los Reales Landfill 7164 S. Craycroft Rd
Silverbell Site Northeast cornder of Silverbell and Goret Roads
Purple Heart Park 10050 E. Rita Road
Randolf Golf Course 600 S. Alvernon Way