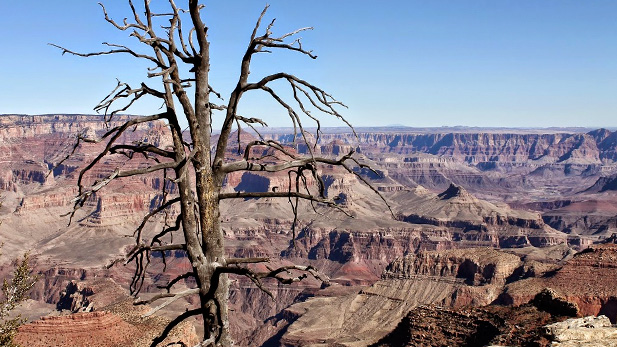 The Grand Canyon

AZPM Staff
Listen:
The National Park Service has released three proposals that would regulate activities in backcountry of the Grand Canyon.
Millions of people visit the Grand Canyon each year, and increasingly they're not just peering over the edge, but venturing down as well. Anytime people stray from the developed areas of the park, they are in what is considered backcountry.
Backcountry encompass about 96 percent of the park and over the last three decades, activities in those areas have regulated by the Backcountry Management Plan, adopted in 1988.
Officials say some outdoors sports like canyoning were essentially non-existent in the late 1980s and are not mentioned in the plan, although they are becoming increasingly popular.
To address that, the Park Service has released three different proposed updates. Each has a different focus, from expanding access to limiting activities in the park.
Wilderness Coordinator Linda Jalbert spent the past several years working on those proposals and said the idea is to balance the need to allow people opportunities to use the park, "while protecting our park resources."
All three proposals would institute a day-use fee for the canyon, which doesn't exist now.
The public has until late February to comment on the plans.
Read the proposals here.