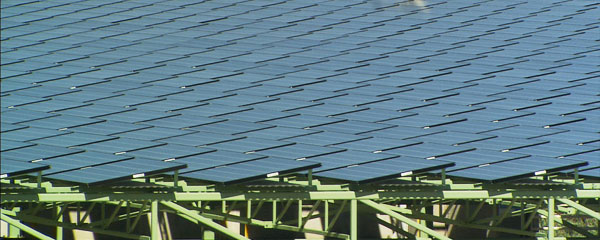 2nd street garage solar panels
Listen:
Four Republicans are seeking nominations to two seats on the Arizona Corporation Commission in this month's primary election.
The Corporation Commission is a five-member elected body that regulates utilities and businesses in the state. It ensures that companies with monopolies, especially utilities, do not abuse their power over customers. Rate changes, company ownership and safety issues go before the commission.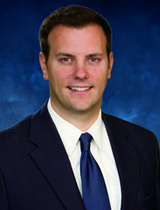 Tom Forese.
The four Republicans vying for their party's nomination will face off two Democrats.
Phoenix businessmen Tom Forese and Doug Little have aligned and are opposed by the pairing of former Paradise Valley mayor Vernon Parker and former legislator Lucy Mason.
With similar platforms, Parker summed up a basic difference in the race.
"I think we agree on most of the issues except Mr. Little and Mr. Forese support the tax on rooftop solar," Parker said.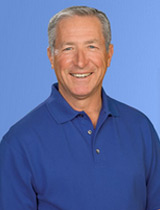 Doug Little.
Parker is referring to a fee that the Arizona Department of Revenue ruled could be imposed on leased solar panels, paid by the companies leasing the panels.
Little and Forese declined to be interviewed for this story. The two candidates appeared in a forum in July, at which Little explained the rationale behind the fee.
"The big issue is how do we make sure everyone pays their fair share to maintain the grid," Little said at the debate.
Forese agreed with Little. He said rooftop solar has a future in Arizona, but equality must be ensured for all electricity customers.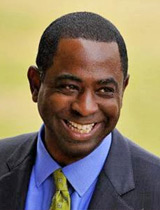 Vernon Parker.
"It is sustainable. It can work. You just have to make sure you find the balance," he said.
Little also pointed out that paying taxes on equipment that is rented out is a typical practice.
"I don't like any new taxes at all, but recognize that businesses pay these kinds of taxes on property that they own and lease," he said.
Parker said this is a difference between him and the pairing of Little and Forese. He said the company that provides electricity to most homes and businesses in the state, Arizona Public Service, is picking sides in the race.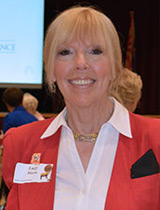 Lucy Mason.
"What you see in this race, which has never happened before, is that you've seen APS get involved in this race, and they are backing the Little/Forese team," he said.
APS responded with a written statement saying in part, "Although we typically do not comment on individual contributions, we routinely support public officials, candidates and causes that are pro-business and supportive of a sustainable energy future for Arizona, regardless of party affiliation."
APS has affirmed its dedication to solar power in Arizona, and Little said he thinks that is seen in the utility's actions.
"APS has been tremendously supportive of solar in the past, based on my experience, and what I've seen them do, particularly utility-scale solar," Little said.
A spokesman for Little and Forese declined to comment on a connection between the candidates and APS.
Former state lawmaker Mason said she considers allegiance to outside interests goes against the nature of the Corporation Commission.
"The position is judicial by nature. You have to come in with a neutral position, and learn from there...from the hearings," she said.
Parker agreed, saying the free market should dictate the use of solar, not the utilities.
"I'm a huge supporter of renewables, but I also support the fact that the market should dictate their success or failure," Parker said.
He said that wouldn't happen if a candidate backed by a utility is elected to the Corporation Commission.
This story has ben updated as of Aug. 15 with a written response from Arizona Public Service.