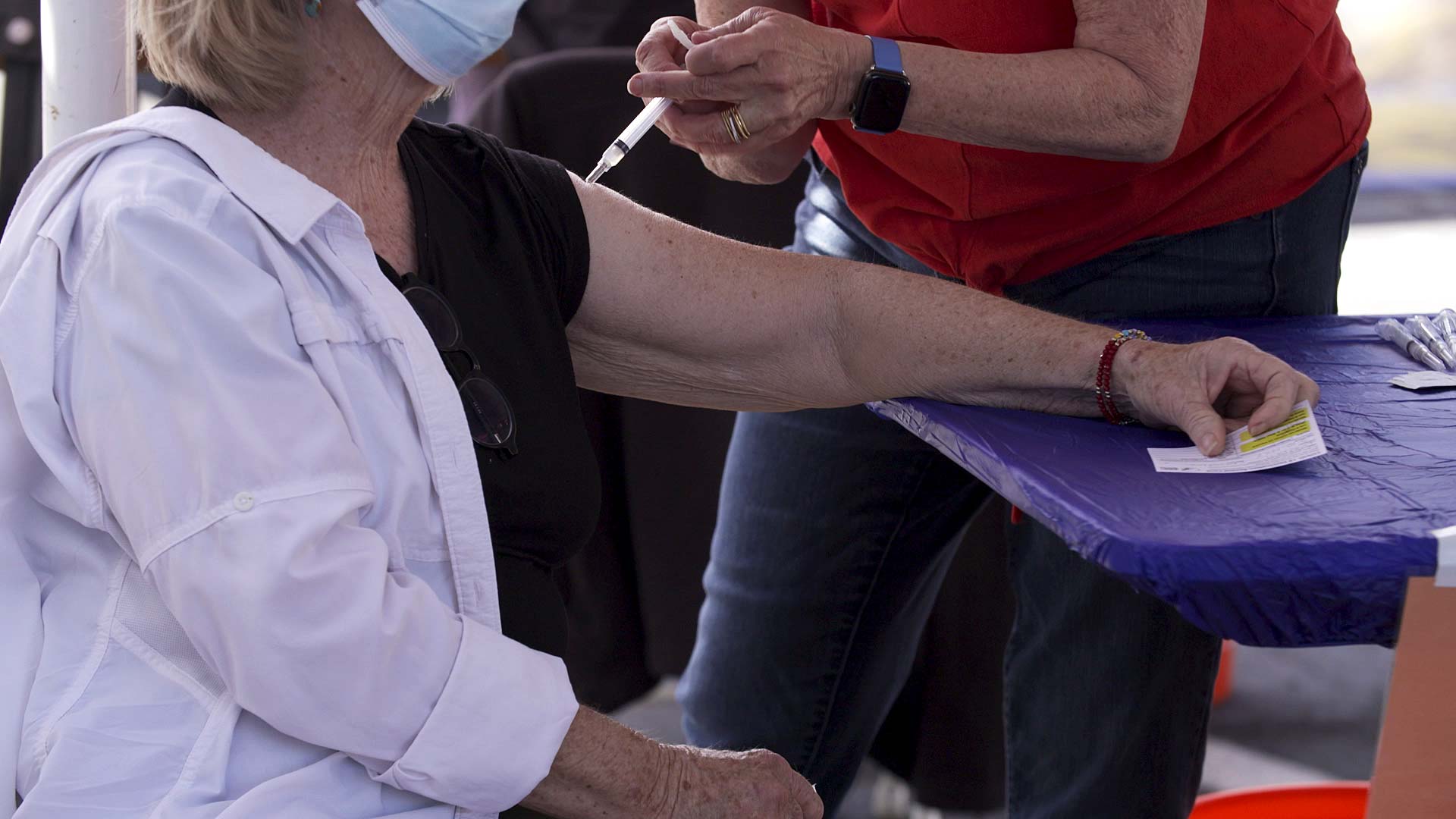 A woman receives a COVID-19 vaccine during a mobile event run by Pima County and Tucson Medical Center outside St. John the Evangelist Catholic Church on March 6, 2021.
Nate Huffman/AZPM Staff
The Pima County Health Department will host a community vaccination clinic for the newest COVID-19 booster shots on the University of Arizona campus next week.
Southern Arizonans can receive their boosters or initial vaccinations on Monday, Sept. 19, and Tuesday, Sept. 20, from 9 a.m to 3 p.m. at the Cole and Jeannie Davis Sports Center, located on the corner of Sixth Street and National Championship Drive.
The newest booster, called the bivalent booster for its protection against two strains of the virus, includes immunity for the highly transmissible omicron variant.
Patients can also begin their first round of COVID shots at the clinic if they haven't been vaccinated. Pfizer and Moderna vaccines will both be available.
The booster is also available for students and staff of the University at Campus Health. Previously vaccinated patients should bring their vaccine cards to their booster appointments.
Patients can find more information on vaccines on the CDC website.