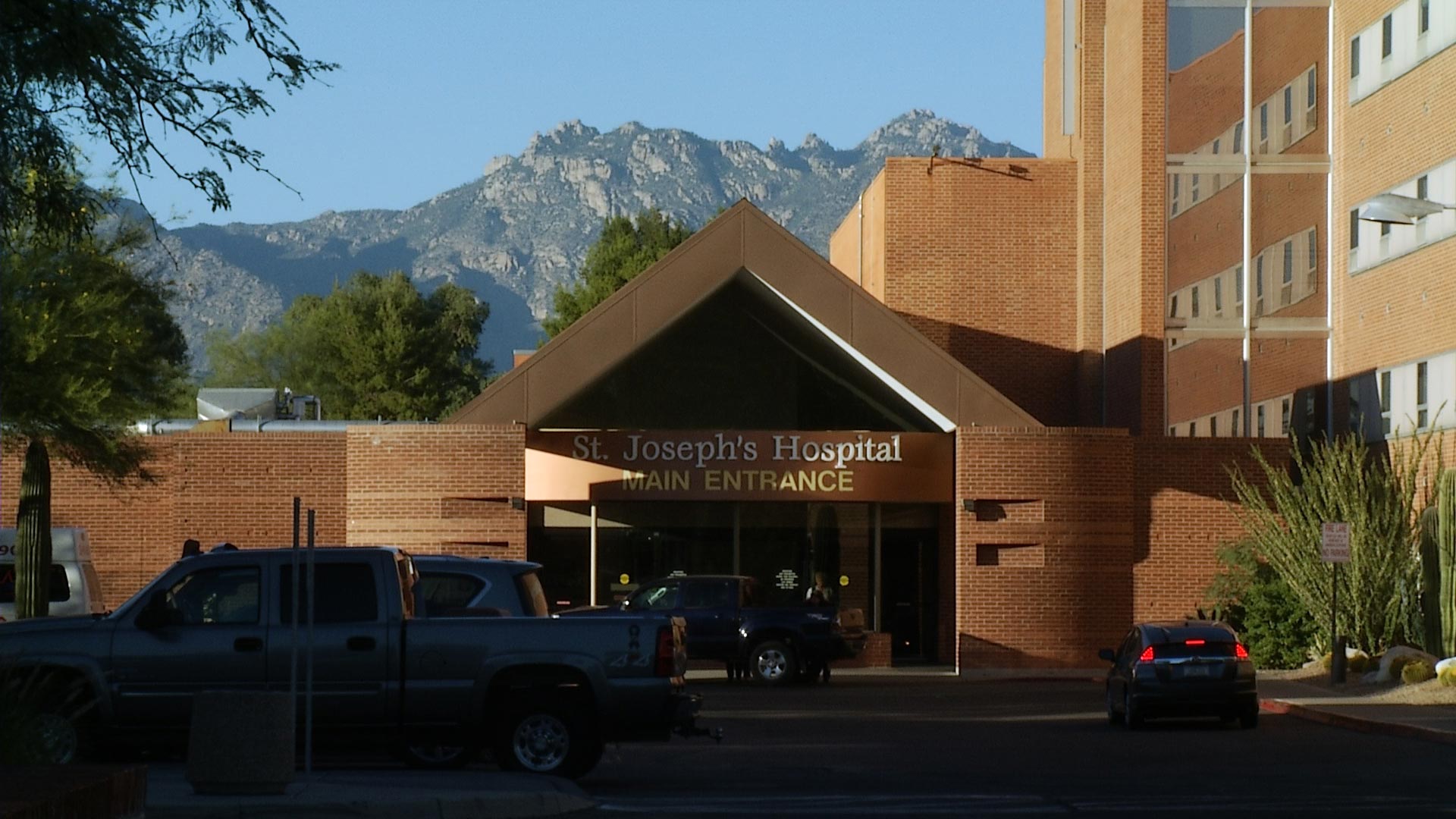 St. Joseph's Hospital in Tucson.
AZPM Staff
The nurses' union at St. Joseph and St. Mary Hospitals called for their employers to do more to fix staffing shortages and working conditions as COVID-19 infection numbers are at an all-time high.
Richard Dooley is a nurse at St. Mary's Hospital who participated at a rally in front of St. Joseph on Thursday organized by the union. He said both hospitals need to offer more competitive salaries and bonuses to retain permanent staff.
"In the end, it comes down to staffing," Dooley said. "The ratios have gotten worse, and nurses are leaving our profession."
The union, called the National Nurses Organizing Committee, said about three quarters of the bargaining unit's registered nurses at the two hospitals report having considered leaving their jobs because of unsafe staffing practices.
Dooley also said managers called on hospital security to bar unionized nurses from delivering a letter of grievances.
Carondelet Health, which oversees both hospitals, said in a statement: "We are disappointed with recent irresponsible comments made by those with their own agendas."
Dooley said he found the remark offensive.
"We have done nothing but step up when asked to work extra. So, it's insulting," he said.
Carondelet Health declined to be interviewed for this story.