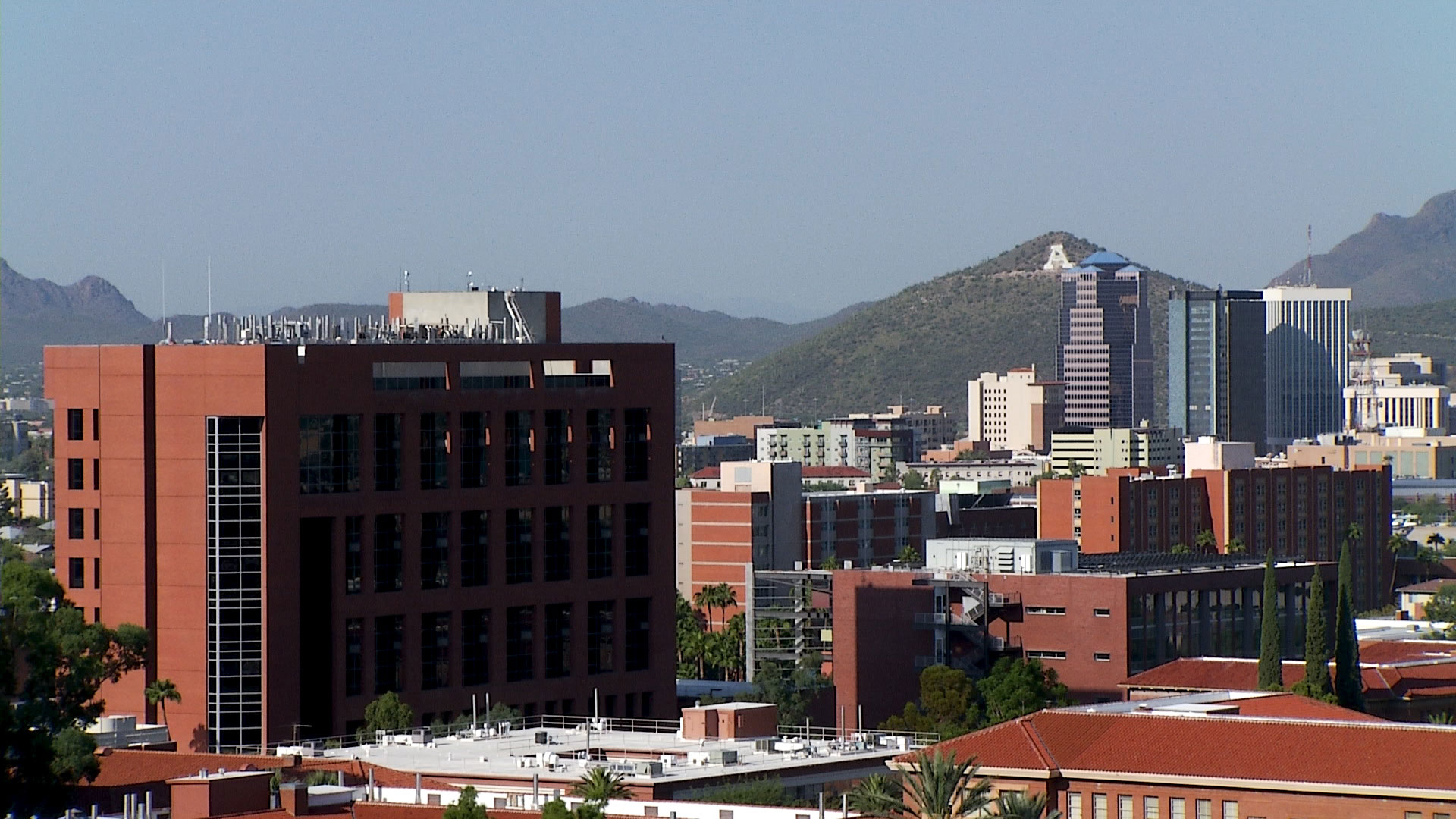 The University of Arizona campus, August 2018.
AZPM Staff
The University of Arizona's wastewater testing system alerted university officials to COVID-19 cases in an on-campus dorm this week.
On Tuesday, the wastewater testing system at Likins Hall alerted the university that students or staff in the dorm may be positive for COVID-19.
UA President Robert Robbins said during his weekly briefing that a team immediately went to the dorm and tested every resident and staff member.
"We did test — I think there are 311 individuals in that dorm — and we did the antigen test, we did them all [Wednesday] and found two positive cases," Robbins explained.
Two asymptomatic students tested positive for the virus and were immediately sent to the quarantine dorm.
"We in fact found cases that no one would have known about and now we're contact tracing all of their contacts to find out how many other students may be positive and asymptomatic," said Robbins.
On-campus testing at the university had detected 47 cases of COVID-19 as of Thursday morning. Five students are in the quarantine dorm. The other cases are quarantining off campus.

On Monday, UA began classes for the fall semester. Currently, only a small number of essential classes, like labs, are allowed to meet in person. In the coming weeks more classes will be allowed to meet in person.

Earlier this week, the university extended the amount of time that only essential classes will be allowed to meet.
All classes will go to a digital format following the Thanksgiving break. No announcements have been made regarding plans for the spring semester that begins in January.