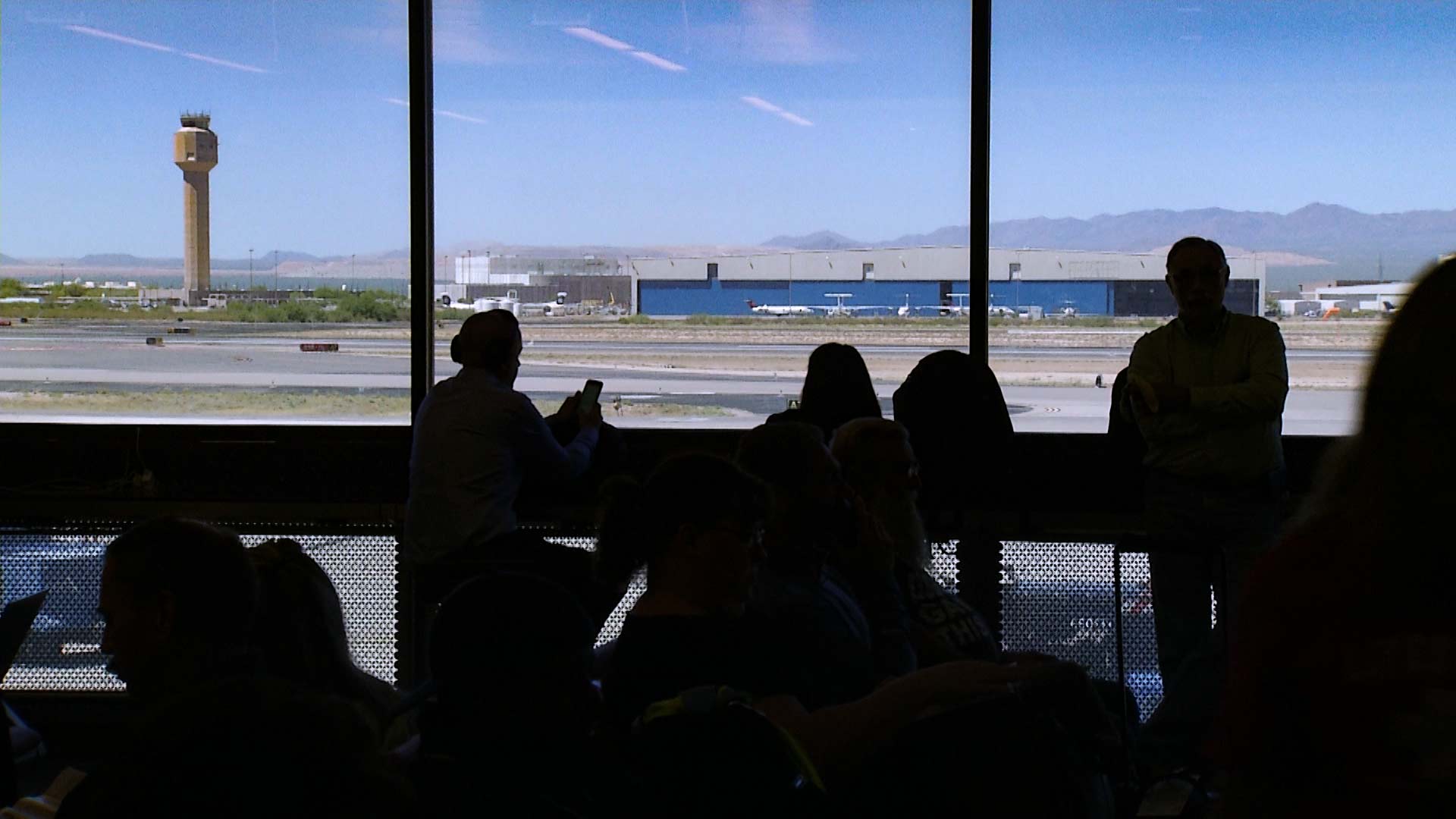 Looking out at the tower at the Tucson International Airport.
AZPM
A Tucson-area emergency room doctor says with the spread of COVID-19 people should use common sense.
"The worst thing that we can have happen during these sorts of epidemics or pandemics is just panic, like people buying up toilet paper for no apparent reason, because that's not what COVID-19 does," said Dr. Matt Heinz.
Heinz worked at the U.S. Department of Health and Human Services between 2013 and 2015. While there, he helped coordinate the nation's response to the Ebola virus, according to his website. He was also a member of the state Legislature.
He says if you are sick, be smart. Do not go to work. Do not go to the movies. Stay home and treat it like the flu or bad cold.
Many people are also concerned about flying. Heinz says that concern runs the risk of exaggeration.
"Air circulation in an airplane does not spread the virus. You have to be within several feet of someone who has symptoms and who is coughing or sneezing or wiping stuff all over surfaces that you then touch inadvertently," says Heinz.
As of Wednesday afternoon, Arizona had nine reported cases of COVID-19, according to the state Department of Health Services website.