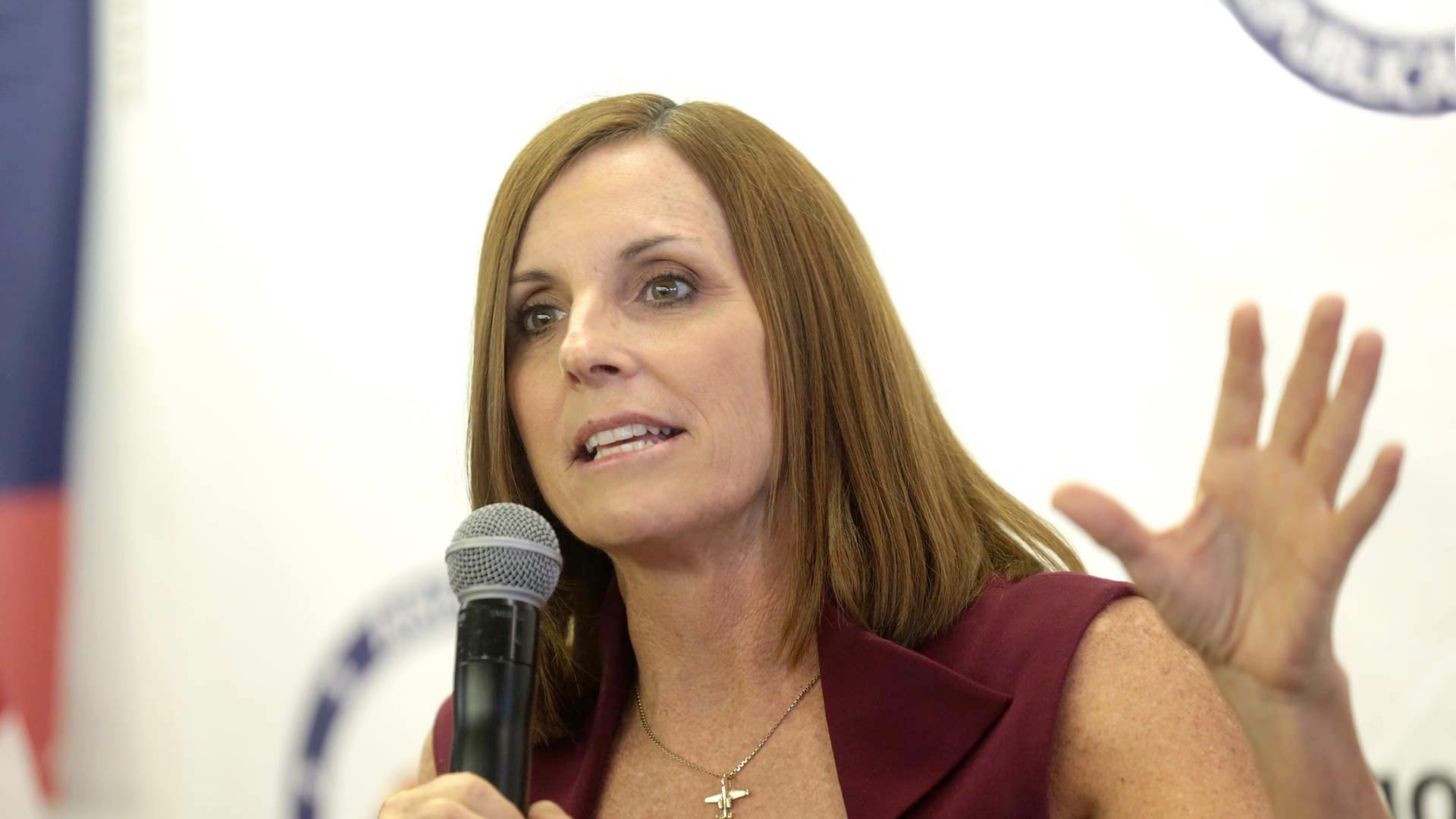 Martha McSally, November 2018.
Gage Skidmore via Flickr
U.S. Senator Martha McSally secured a verbal commitment Wednesday for funding to build health clinics on tribal lands.
During a U.S. Senate Committee on Indian Affairs hearing she explained how vital these facilities are in Arizona.
"Indian Health Service facilities in Arizona provide critical care and services to vulnerable populations in some of the poorest and most geographically isolated areas around the country, because of the unique challenges that our Native Americans experience in accessing health care in Arizona, it is essential that their facilities have the resources that they need," said McSally.
McSally said the budget request for 2020 to construct these buildings was $77 million below the 2019 fiscal year's budgeted funds.

She told Rear Admiral Chris Buchanan, the deputy director of Indian Health Service, she was concerned the decrease in funding would impact the construction of health centers, like the Phoenix Indian Medical Center, and projects on the Navajo and Tohono O'odham nations.
Buchanan said he promised to provide the funding to build these health clinics and others being planned or built.