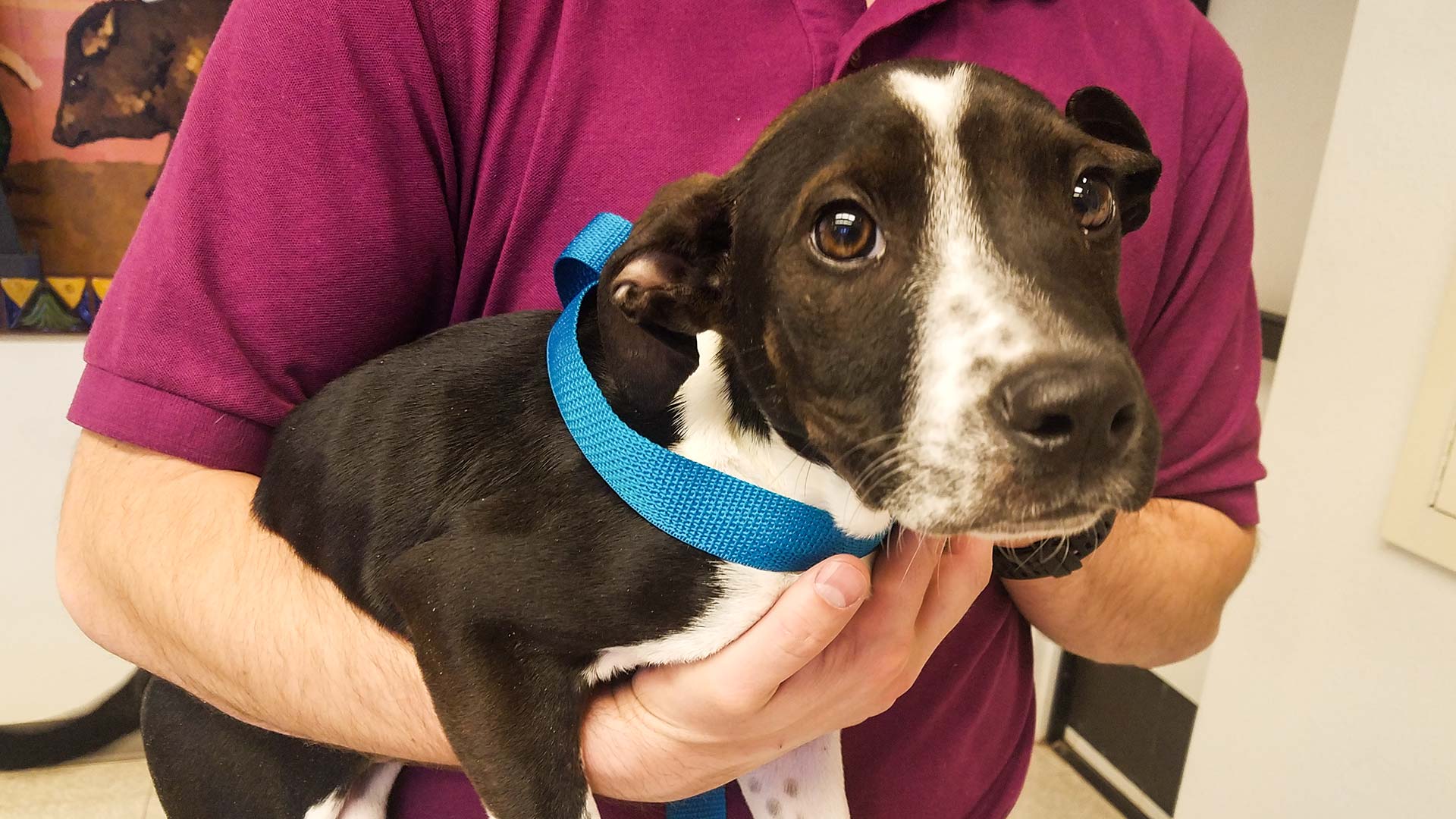 Jan, a puppy, makes a visit to a Pima County Supervisors meeting for PACC's Pause for Paws program, April 17, 2018.
Zac Ziegler, AZPM
The Pima Animal Care Center says over the past five years it's reduced the number of animals that have been euthanized, without jeopardizing the safety of the community.
PACC said in a release that in 2017 it put down only about a quarter the number of dogs and less than a 10th of the number of cats that it euthanized in 2012, adding that shelter says it has a 90 percent "save rate."
A report from PACC also shows that dog bites in the county have stayed roughly the same over that time period. PACC suggests those figures side by side suggest that efforts to adopt out more animals, rather than euthanize them, has not resulted in more reported bites, and hence a decrease in safety.
PACC recently completed most work on its new, larger facility to house its animals, which the shelter says number around 17,000 a year. The facility is paid for with a $22 million bond package approved in 2014.