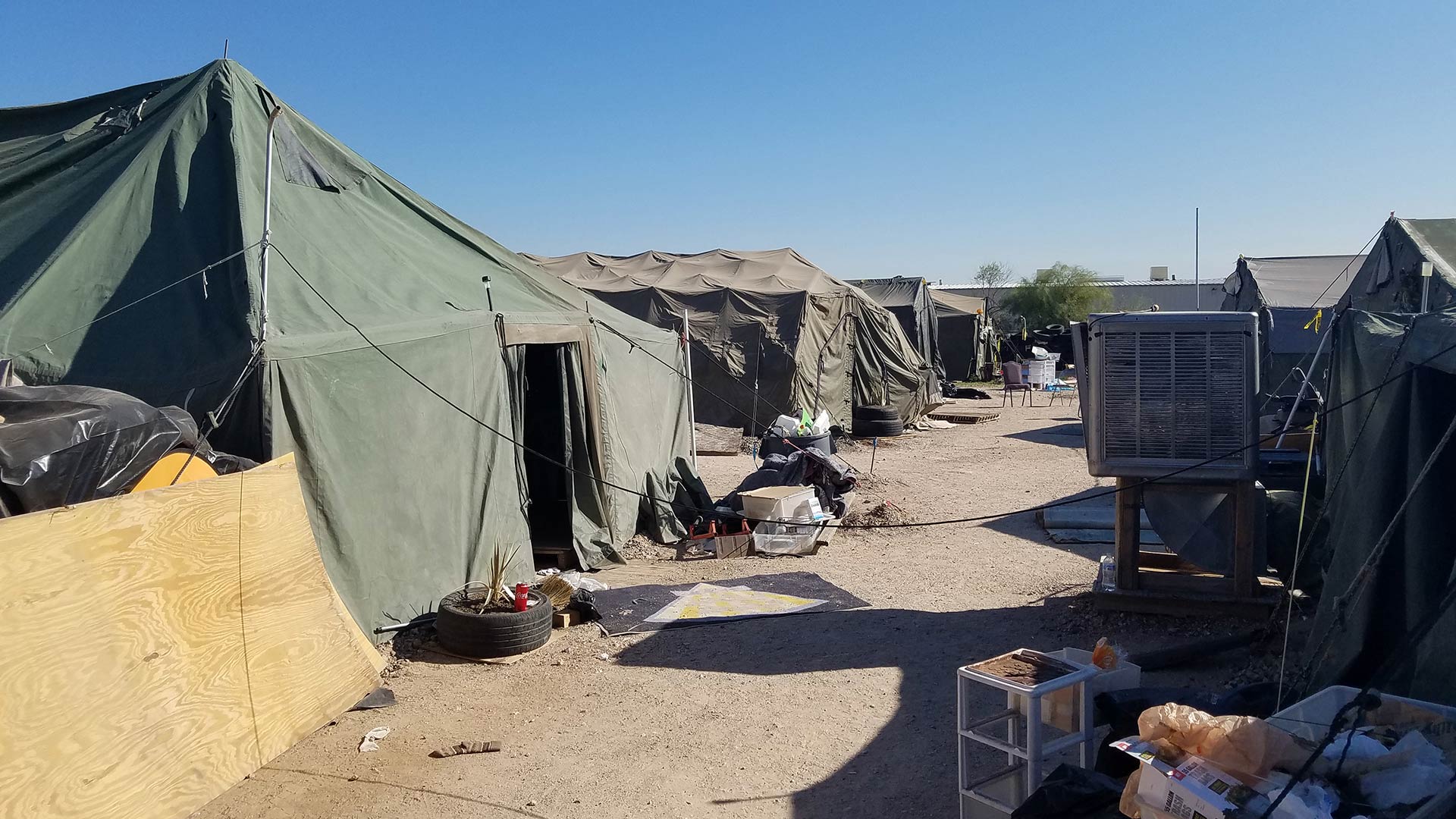 Camp Conklin/Bravo Base Homeless Camp
Candace Manriquez Wrenn/AZPM
Citing safety and health violations, Tucson city officials have shut down a longtime homeless camp south of downtown, with hopes to get its residents into more adequate housing.
Tucson issued a notice Thursday to the residents of the Camp Conklin homeless camp, also known as Bravo Base. They were given 72 hours to vacate the premises with the help of advocates and social workers.
Lane Mandle is a spokeswoman for the city. She said it was imperative to shut down the encampment.
"It is an illegal use of the property and there are multiple health and safety violations on the property, so we moved forward with the property owner to go ahead and clear out that area," she says.
Addie Mendonca has overseen the camp for the last two years. She says the evacuation notice has had real consequences.
"We had families that have to split up because there's no shelter for a couple here, around here. There's female shelters or male shelters," she said. "So we actually provided a place where if you came in as a couple we will put you in a separate tent and you would go through the program as a couple."
She said former camp residents have now spread out around Tucson.
"A couple of members of the community have taken a couple of veterans in that had disabilities because they can't take care of themselves, but pretty much everybody else went into shelters."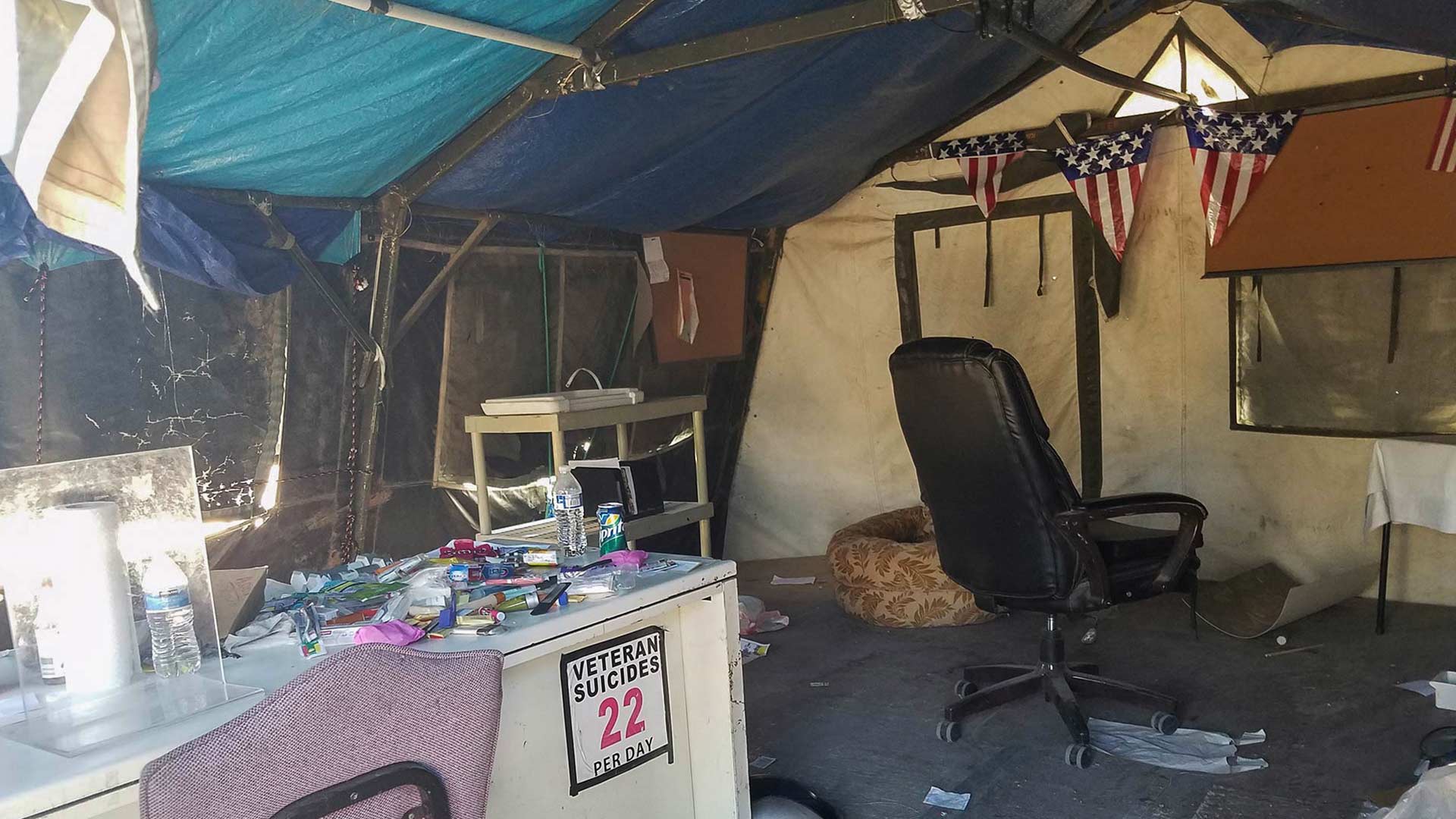 Camp Conklin/Bravo Base homeless camp, Nov. 19, 2018.
Candace Manriquez Wrenn/AZPM
Tom Litwicki is CEO of Old Pueblo Community Services, a housing and recovery nonprofit. He said his organization is doing its best to create options for those who are not eligible for traditional shelters.
"They can come in whether they have pets if they have a partner then we'll try and get them so they can stay with their partner."
The group is also offering this "low-barrier housing" to people struggling with drug addiction.
For its part, the city says it's committed to providing housing to anyone who needs it.