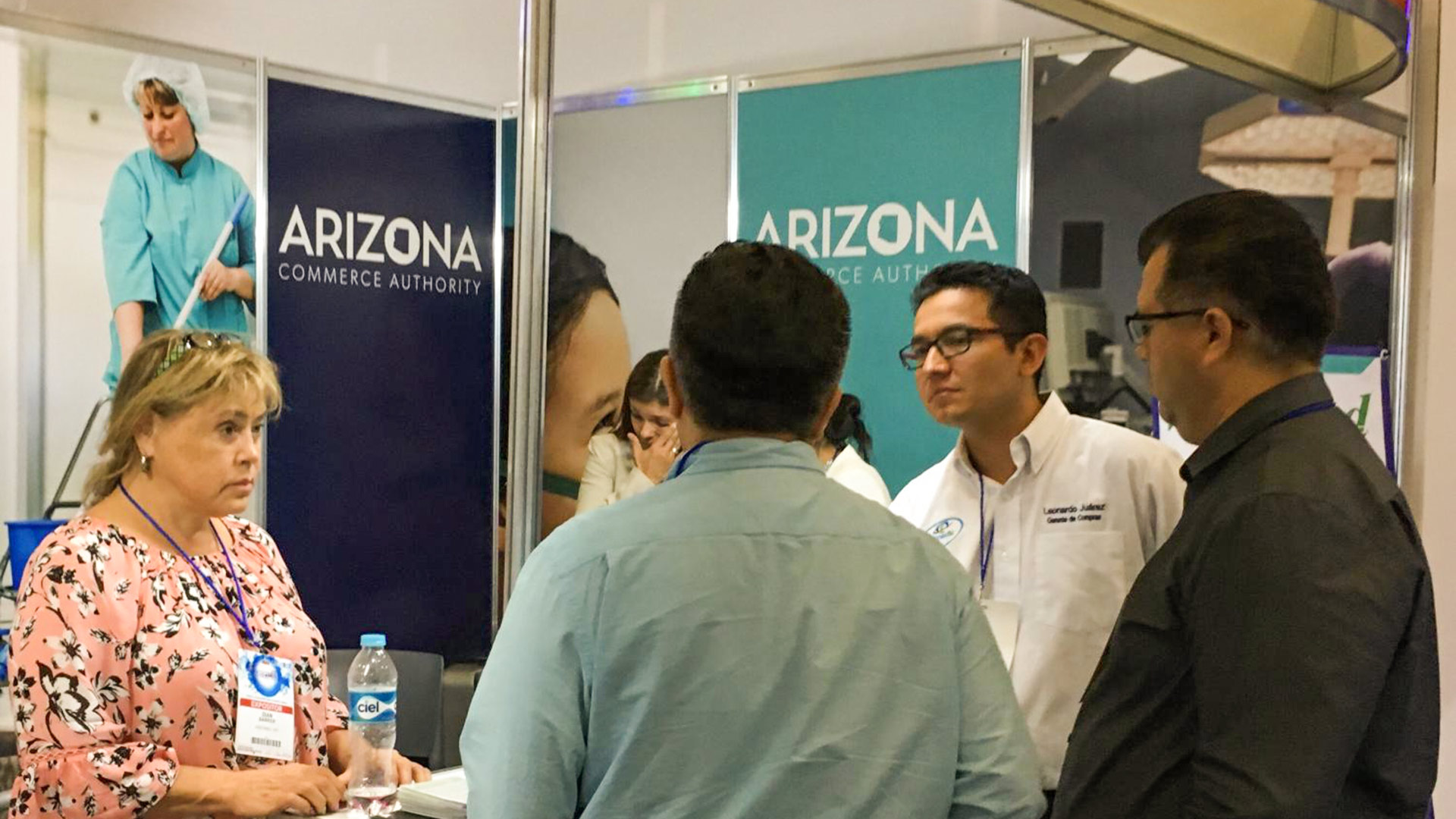 Diane Barker, left, of the Tucson-based medical manufacturer WestMed speaking with a representative from a distribution company and prospective clients at the ExpoMed medical device fair in Mexico City. (PHOTO: Jorge Valencia, Fronteras Desk)
MEXICO CITY - A Tucson-based medical device maker is helping other Arizona businesses export their products to Mexico.
Diane Barker sells devices for anesthesiology made by the Tucson-based WestMed. She says they do almost $1 million in sales in Mexico.  
"We don't have all the business that we'd like to have in Mexico. Of course, who does?" she said at a trade show in Mexico City.  
Barker is joined by four other Arizona companies. The Mexican market for medical devices is growing: domestic production here was more than $15.5 billion two years ago.   
Jean Ekobo is founder of the Phoenix-based BioNebulous, and he's been getting advice from Barker on international sales. She told him the hardest part is that every country has its version of the U.S. Food and Drug Administration. He can expect to fill out applications, she said.  
"Once you get, like, 10 of them behind you, you'll have packets that are basically ready to go, and you just have to add more or take things out of, so it does get easier," Barker said.  
Ekobo said he thinks the timing for his company, which makes organic disinfectant, is just about right.