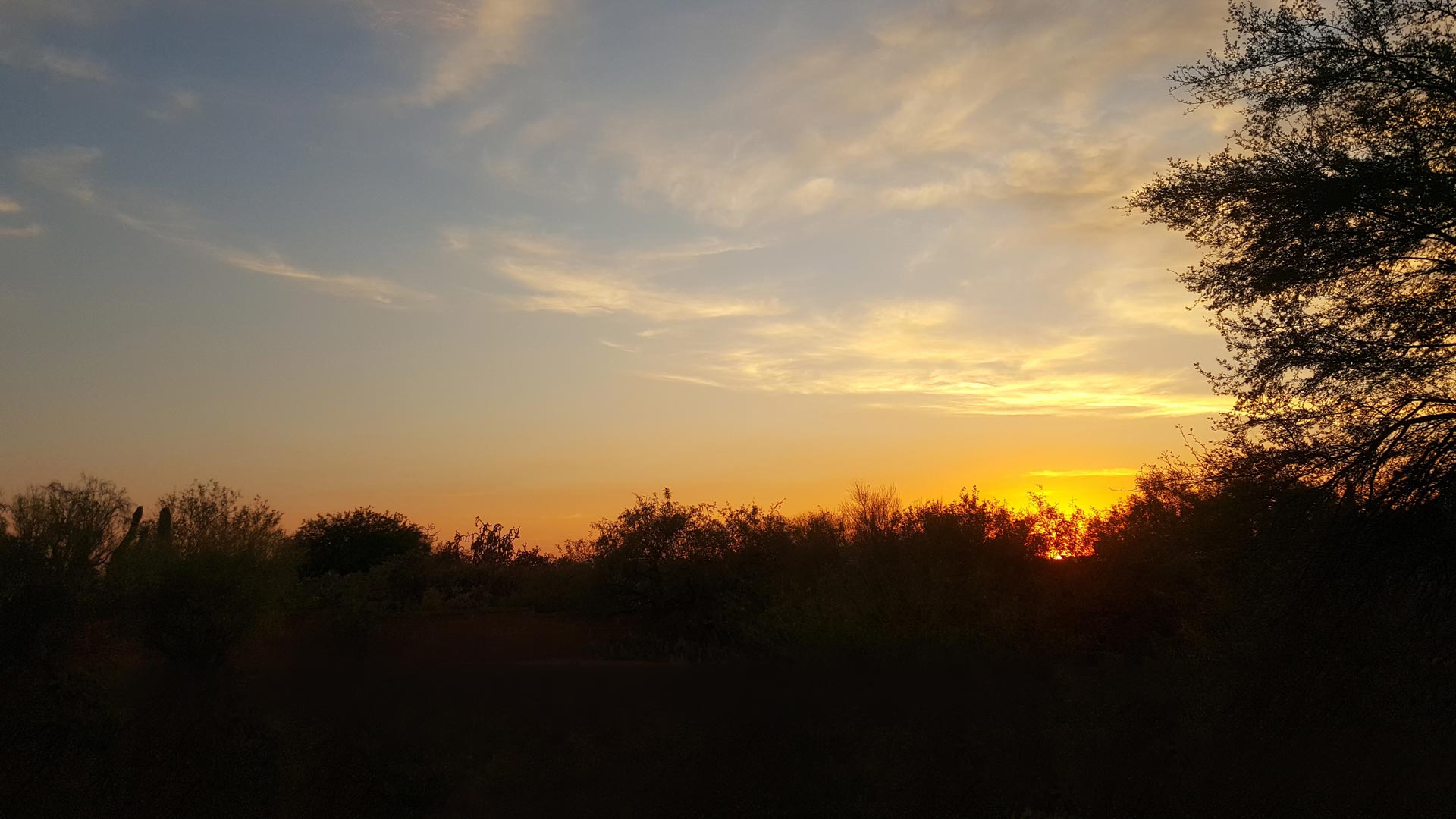 The sun sets after a hot summer day. (PHOTO: AZPM Staff)
Temperatures could rech 115 degrees in the Tucson metro area in the coming days. In Ajo and Phoenix, the temperatures are expected to be close to 120.
Health officials said that means limit your time outside and drink plenty of water, probably more than you think you need.
Officials also warn that just because you live in Southern Arizona, don't think you are used to the heat and it isn't dangerous.
"Every year about 300 people here in Pima County will visit an emergency room because of heat-related illness," said Aaron Pacheco of the Pima County Health Department.
If you or someone you know gets overheated, take that person to a cool place. Health officials say give them something to drink to help them cool down.
You should avoid getting sunburned. Medical professionals say burned skin makes it harder for your body to cool down.