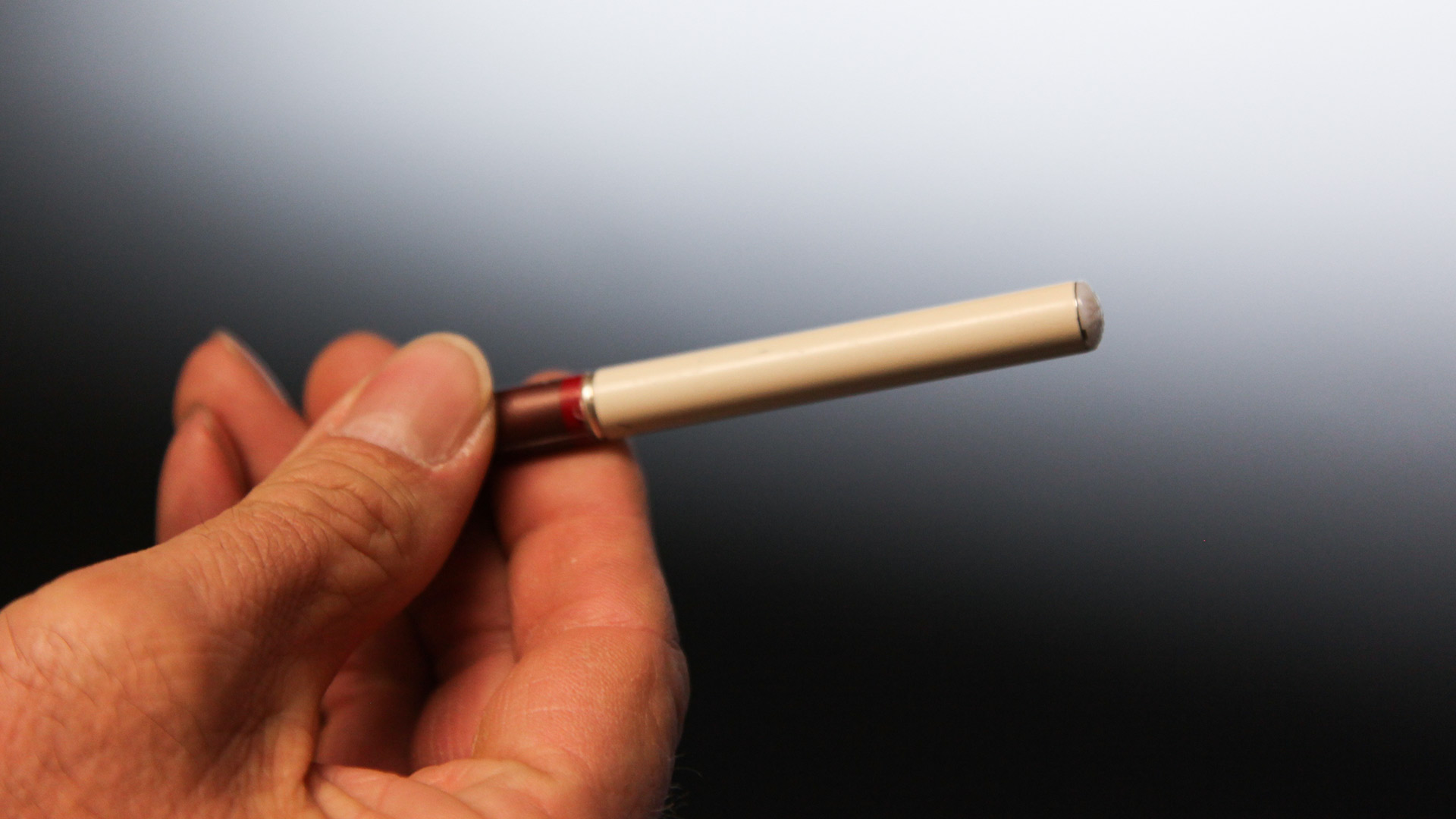 An e-cigarette. (PHOTO: AZPM Staff)
The dangers of using nicotine are well known, and now it's recognized that a popular nicotine delivery device can also cause serious bodily harm.
University of Arizona trauma surgeons used examples from their own emergency room to highlight the potential dangers from electronic cigarette battery failures. Their case report is in the May issue of the journal Burns.
About a year and a half ago, physicians at Banner-University Medical Center's emergency unit treated three men in quick succession for burns on their thighs and buttocks. Each patient reported he had an electronic cigarette in his pocket and felt his pants heating up. Each suffered serious burns.
The doctors looked through medical literature and found that no one had written about burns caused by lithium-ion batteries in the e-cigarettes. So they wrote about their patients to make others who work in emergency rooms and trauma centers aware of the dangers.