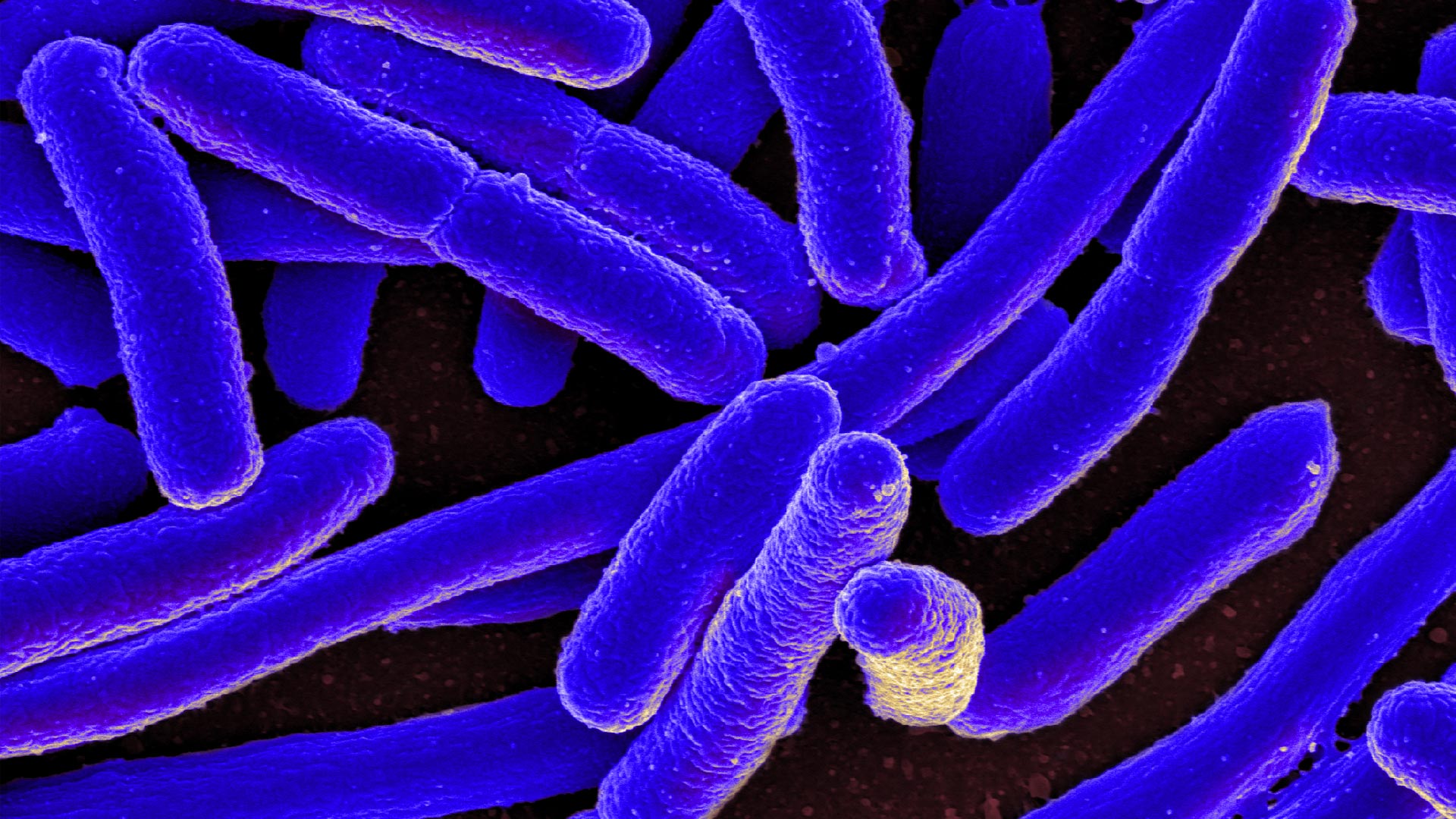 Colorized scanning electron micrograph of Escherichia coli, grown in culture and adhered to a cover slip. (PHOTO: NIAID)
An outbreak of E. coli bacteria has infected four Arizona children and a dozen children in four other states, health officials report.
The outbreak is tied to a brand of soy nut butter called "I.M. Healthy" and to related products that contain that soy nut butter, the Arizona Department of Health Services reported.
Health officials said the product is sold as a peanut butter substitute to child care centers and schools.
"With this one we are seeing it is a toxin producing E. coli," state Health Director Cara Christ said. "So we would encourage people who have had potentially bloody diarrhea, nausea, or vomiting, fever or abdominal pain who have had exposure to the product we believe the outbreak is associated with to call their health care provider."
The outbreak was confined to Maricopa and Coconino counties.
E. coli is a bacterial infection that comes from contact with human or animal feces.
Health officials said people who have purchased that brand of soy nut butter should throw it away.