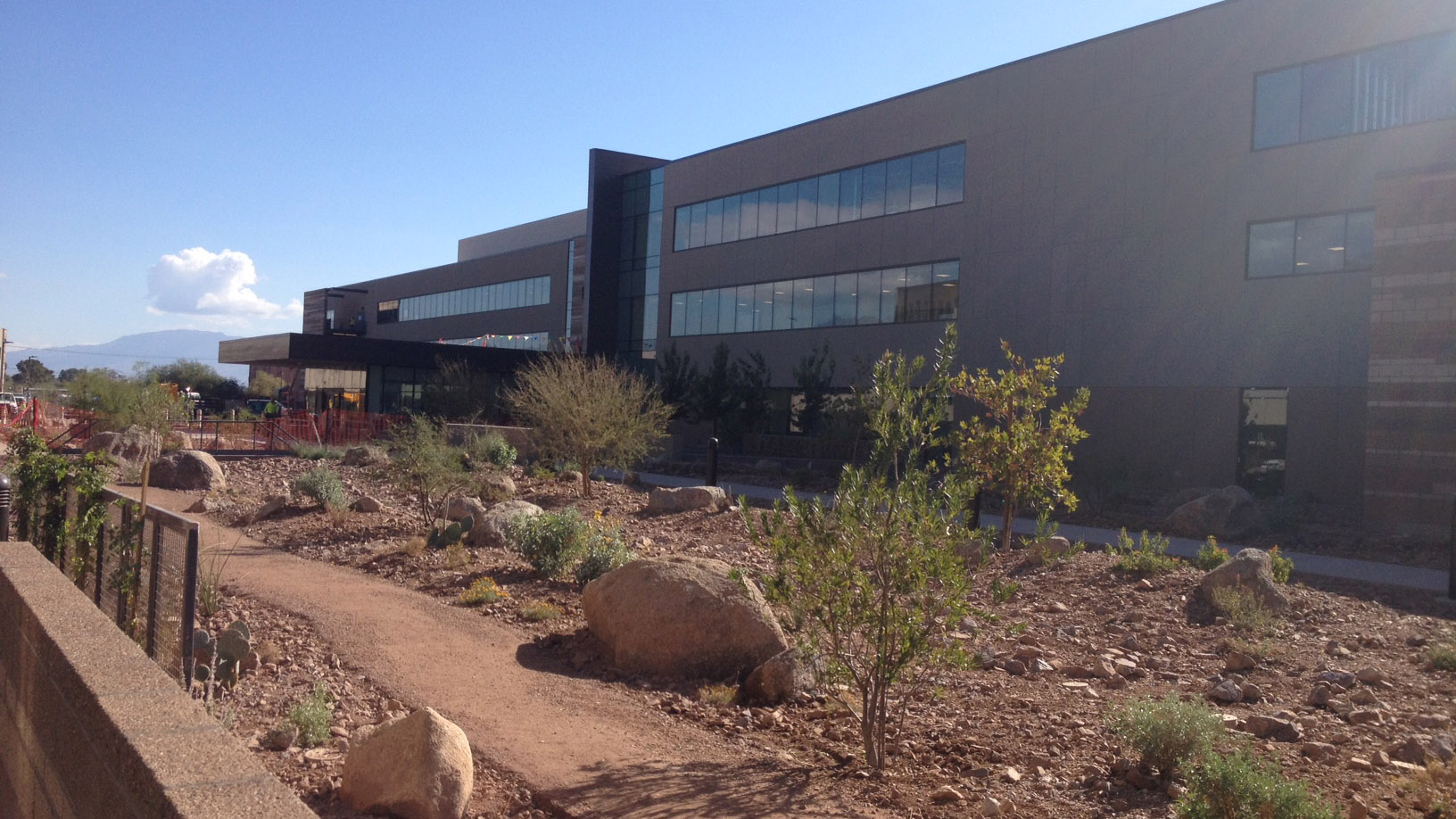 Banner - University Medicine North outpatient clinic at 3838 N. Campbell Ave. in Tucson will begin patient care in late December 2017.
Sara Hammond, AZPM
Banner Health is holding a public preview and self-guided tours of its new outpatient facility on North Campbell Avenue, Dec. 11, from 7:30 to 9 a.m.
Banner University Medicine North is next to the University of Arizona Cancer Center at 3838 N. Campbell Ave., at the intersection of Allen Road.
A number of medical and surgical specialties will move from the main campus to expanded clinical space at the north campus at the end of December. Those range from abdominal transplant to urology. Several other services, including medical imaging and radiation oncology, will relocate in 2018.
The new building is part of the Phoenix-based health care company's acquisition of the UA's medical center. The company is also constructing a new hospital tower adjacent to the existing hospital that will open in 2019.
Banner is spending $500 million on new construction and upgrades in Tucson.