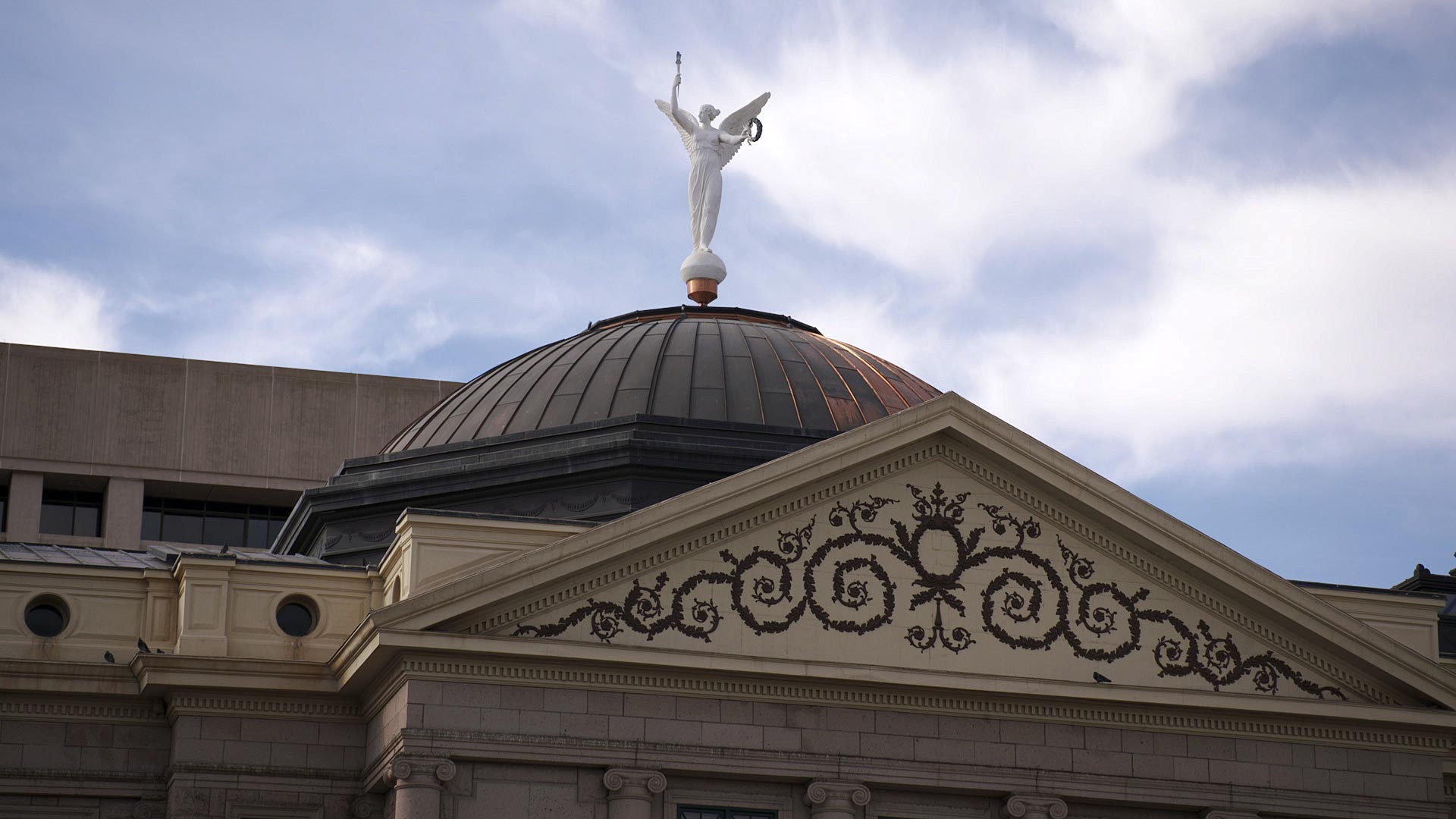 The dome atop the Arizona Capitol Museum at the State Capitol in Phoenix. January 2021.
AZPM Staff
Superintendent of Public Instruction Tom Horne addressed the Arizona Senate Education Committee Wednesday and continued to lay out his agenda.

Horne told the committee teachers should focus solely on academics so he will continue to work to get rid of Critical Race Theory.
"Teachers are paid to teach the academic standards adopted by the state. If they use the captive audience of their students to promote their own personal ideology that is unprofessional and I think it is worthy of discipline. And that's the direction we're going to be moving in," Horne said.
Horne pointed to a new hotline in the Superintendent's office that allows parents or others to make complaints about when teachers stray from what he sees as academics.
Horne also urged lawmakers to pass a bill giving Arizona teachers a $10 thousand raise over the next few years.