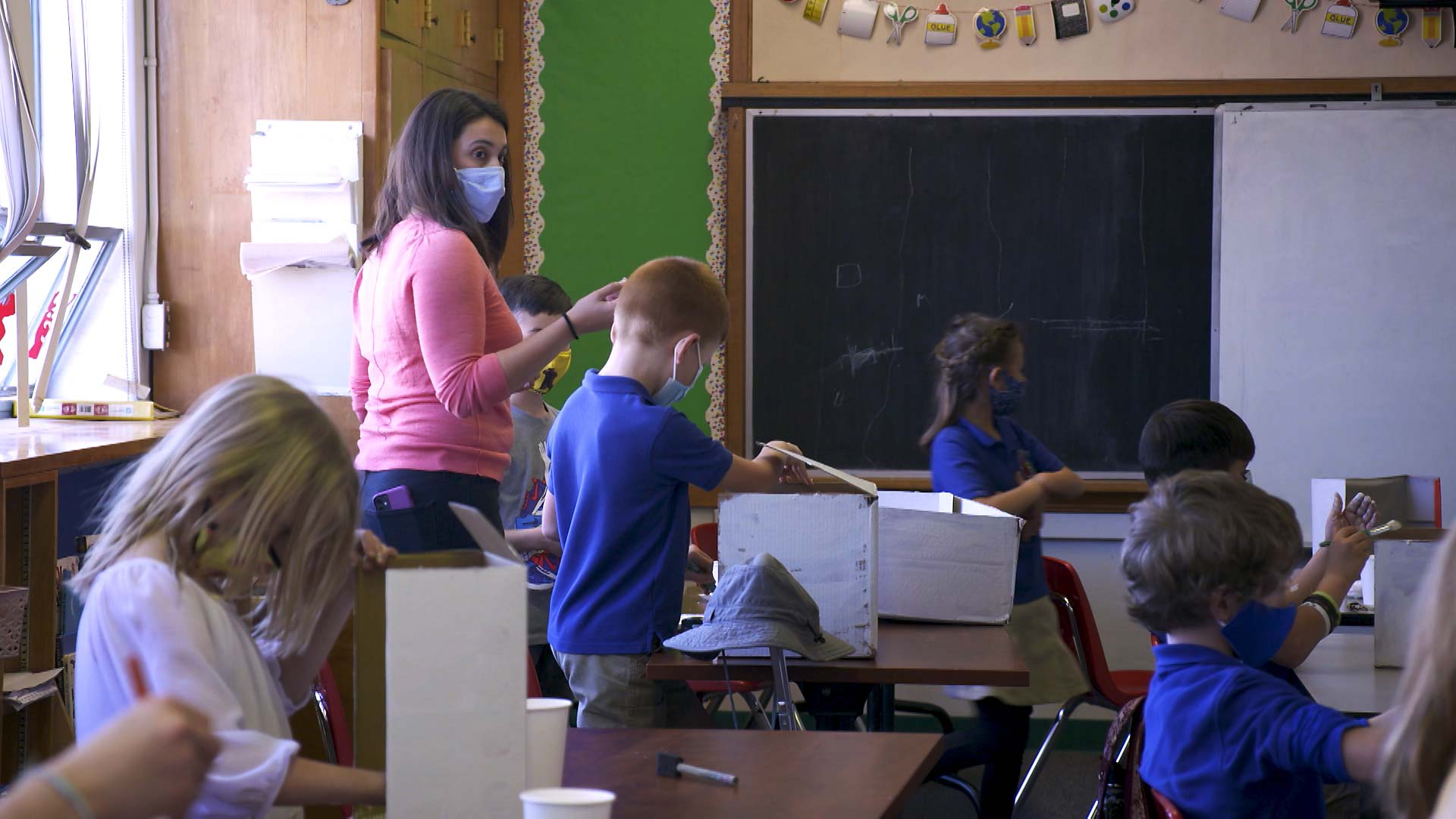 A teacher and students all wear masks while in the classroom at the International School of Tucson. February 2021.
AZPM Staff
Governor Doug Ducey issued an executive order, Wednesday, requiring public schools to offer in-person classes no later than March 15.
The order allows schools to continue offering a mix of in-person and virtual classes. It also allows a delay in the start of in-person classes if the school is scheduled for spring break on March 15.
Schools, according to the Governor's order, can return to virtual-only classes if a county health department shuts down a school due to a COVID-19 outbreak.
The order also allows middle and high schools to remain fully virtual if they are in a county with "high" transmission rates. The only counties in that category, according to the Governor's Office, are Yavapai, Coconino, and Pinal.
Some school districts across the state were already planning for a return to in-person classes but not by the deadline set by Ducey. State Superintendent of Public Instruction, Kathy Hoffman, said as a result of the order that opening will now be more difficult.
She also said, in a statement, that he wished there was more cooperation with local schools in Ducey's decision-making.
Officials with Tucson Unified School District, Pima County's largest, said they are reviewing the order.