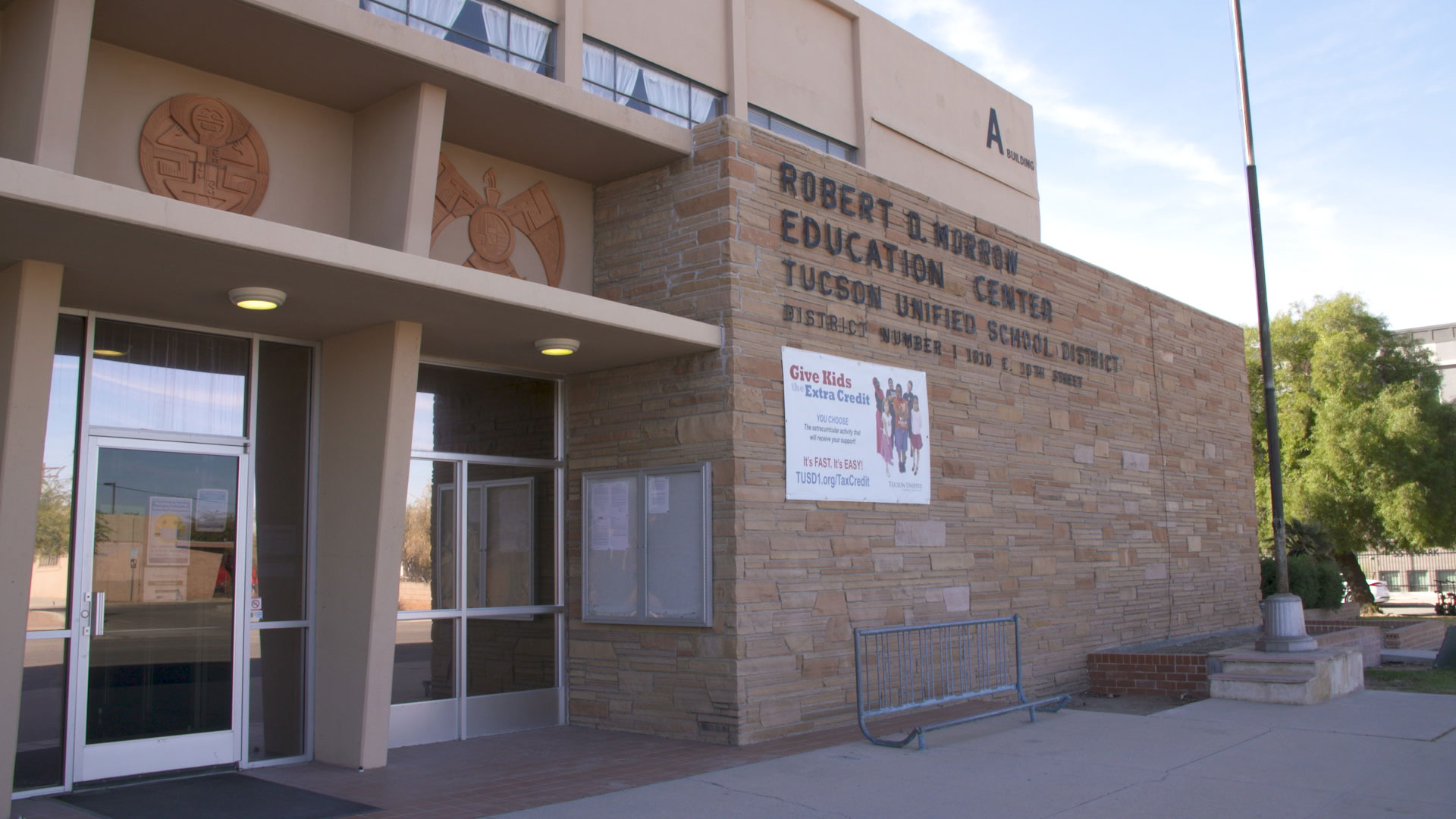 Outside of the Robert D. Morrow Education Center for Tucson Unified School District.
Andrea Corona
The Tucson Unified School District is preparing to reopen the week of March 22. But it's not yet certain how many students will be attending school online versus in-person.
Superintendent Gabriel Trujillo said as of Wednesday afternoon, 41% of parents still have not chosen which learning method they want their students in.
So far, Trujillo says, 30% of parents have chosen to keep their kids in remote learning, while 29% enrolled their students in either fulltime in-person classes or a hybrid model, depending on the child's grade level.
"If this trend holds up for the remaining 41%, it looks, folks, like we're going to be an even 50/50 split," Trujillo said.
He added the district is reaching out to undecided parents via phone calls and text messages.
One factor that might sway parents' decisions is the ability to keep students with the same teachers they have had all year. Trujillo said that elementary schools now have the option to have their teachers instruct in-person and remote students at the same time.
"The big result of this is that that would eliminate the need for any schedule changing. That has been a big concern from parents, from teachers and from principals," he said.
A previous version of TUSD's reopening plan would have led to more schedule changes for elementary schoolers. Middle and high school students will largely keep their same schedules as well.
Trujillo said after parent responses are in, the district can better estimate how large class sizes will be.
Parents have until March 7 to make their choice online.