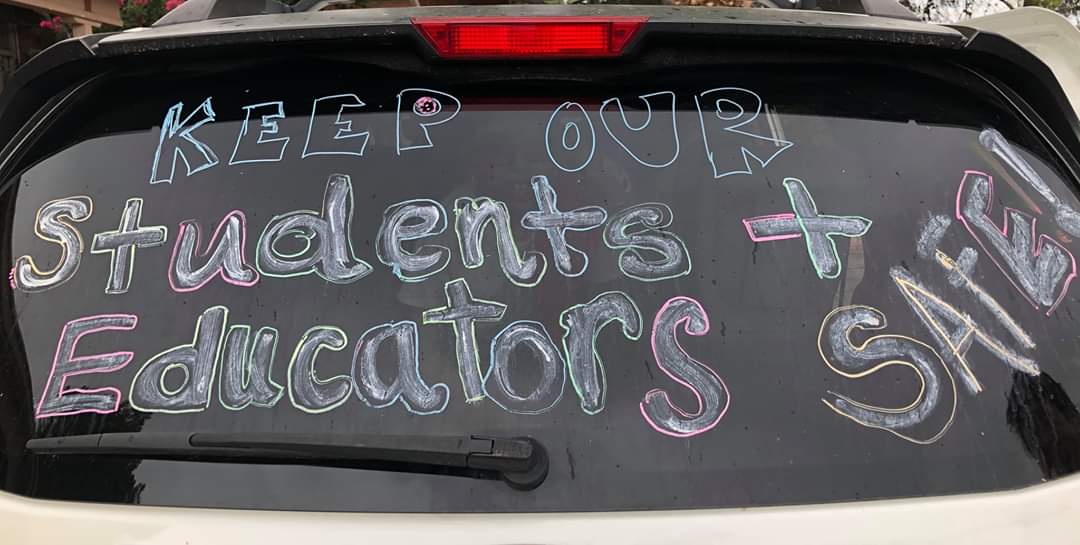 Tucson teachers say it's not safe to return to the classroom as Arizona continues to be a COVID-19 hotspot.
Courtesy of Carmen Jimenez
Tucson teachers will lead a car rally on Wednesday to highlight their concerns about returning to the classroom in a few weeks as the pandemic continues.
The educators organizing the "motor march" say Arizona's coronavirus infection rates are still far too high to safely allow for them to resume in person instruction.
Andrea Ayala teaches English and history at Pueblo High School. She said because Gov. Doug Ducey hasn't created a comprehensive plan for schools, districts are making their own decisions without standard safety guidelines during the pandemic.
"We can't control if it's safe for our students to come back to school, and yet we're being told by our governor, who hasn't cited any scientific metrics, that we should be back in school on Aug. 17 and that it's totally okay for students, teachers, staff, to return to schools on that date," Ayala said.
She said safety is further compromised by the fact that the state won't fund districts at 100% for online learning.
"It incentivizes districts making reckless decisions to get full funding," Ayala said.
Ayala lost her cousin to COVID-19 early in the pandemic and had to mourn in isolation.
"And I really don't want more families to feel that because our leaders are making poor decisions," she said.
Ayala said they hope to push state leadership to take action to save lives.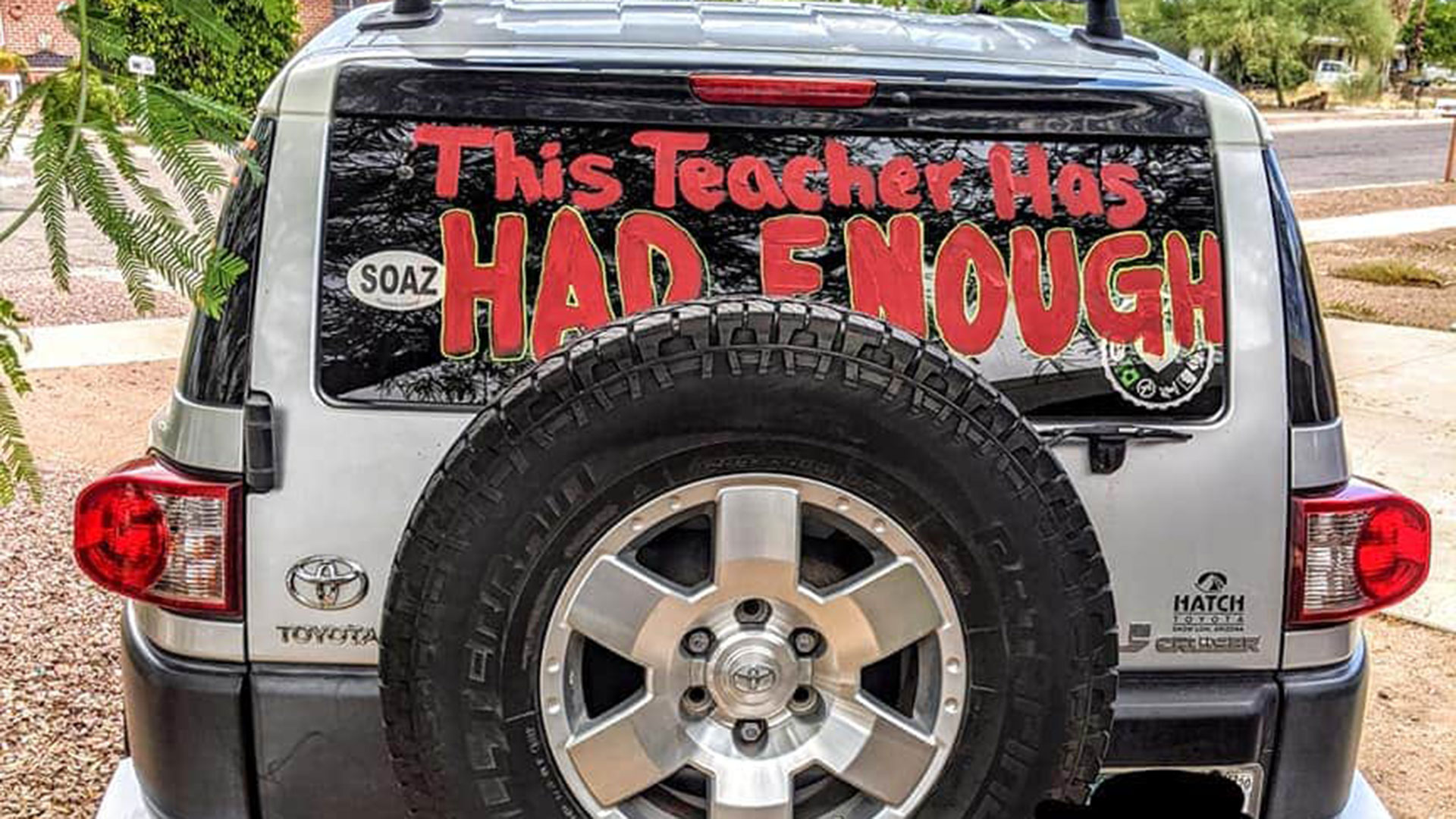 VIEW LARGER Teachers are protesting the return to in-person instruction due to what they say is inadequate guidance or consideration of risk by state officials.

Courtesy of Amy Ijams
Ducey pushed back the start date of schools to Aug. 17 and is expected to announce more guidance about schools reopening on Thursday.
According to the organizers, there will be a socially distanced and masked party to decorate cars with messages from 3:30 to 4:30 p.m. at Hi-Corbett Stadium before participants drive to "A" Mountain. The march will also be "audibly cohesive because of honking and a shared music playlist."
Similar marches were held in Tucson and Phoenix last week.