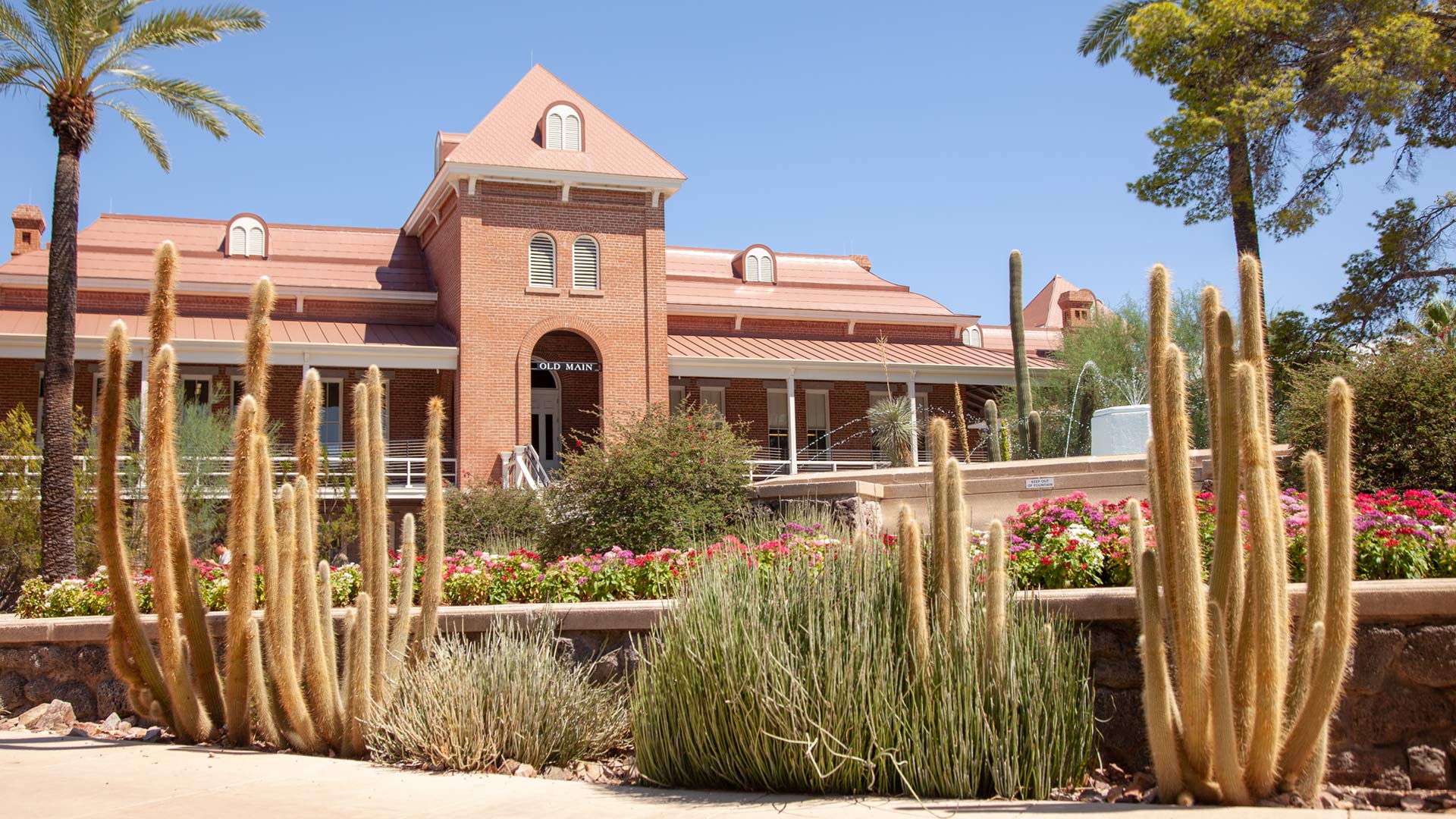 Old Main on the University of Arizona campus.
AC Swedbergh, AZPM
The University of Arizona has been awarded a four-year grant to encourage and support Diné College students to transfer to the university to pursue degrees in science, technology, engineering, agriculture and math majors.
The Advancing Postsecondary Attainment and Research in STEAM for Tribal Students project aims to increase the number of Native American students in science, technology, engineering, agriculture and math (STEAM) majors at the UA through mentorship and other forms of institutional assistance. (The "A" in STEAM is commonly used elsewhere to refer to "arts." )
These are the fields where some communities in tribal lands could use more experts. During the pandemic the lack of running water, electricity, food, access to health care or communication infrastructure in some Indigenous towns in Arizona have made national news.
"These needs have always been there," said Karen Francis-Begay, UA Assistant Vice Provost for Native American Initiatives. She's part of an initiative to support Native American students and faculty at the university.
"All of these disciplines really hit on what we're seeing now as really critical as we battle this pandemic," said Francis-Begay, a citizen of the Navajo Nation.
She said 63% of Native American students who transfer to the UA from two-year colleges switch out of STEAM majors or drop out by their third year.
This ties back to the lack of infrastructure stimulating the need for these STEAM graduates.
"We've had a major shift to online learning platforms because of the pandemic," Francis-Begay said. "Another issue that has surfaced for many of our college students is they don't have the technology in their communities to continue to compete with their peers."
She said many students going to tribal colleges don't have internet access or computers, and without these basics for modern education or help navigating the system, she's concerned these students won't thrive.
Francis-Begay said five or fewer students in recent years have transferred from Diné College to the university.
The $283,096 grant from the U.S. Department of Agriculture's National Institute of Food and Agriculture will help support mentorships with UA Native American graduate students and Diné College students. It will also fund guides who can help students apply to UA, create a course plan and secure financial aid, and hopefully, these efforts result in more Native American students graduating and succeeding in STEAM fields.